Nesher Ramla Homo could have populated Southwest Asia between 420 and 120 thousand years ago.
Paleoanthropologists examined recently discovered fossils from the Nesher Ramla site. The parietal bones and the lower jaw belonged to a person who lived about 140-120 thousand years ago. However, their morphology does not allow attributing them to a certain known species – Homo erectus, Neanderthal man, African or European man of the Middle Pleistocene.
Scientists cautiously suggest that this is a previously unknown intermediate species, Nesher Ramla Homo, which could have populated Southwest Asia between 420 and 120 thousand years ago.
---
The Nesher Ramla site is located on the slope of the Judean Mountains near Tel Aviv. It was discovered in a limestone quarry, after which a rescue archaeological excavation was carried out in 2010-2011. The results of the first dating have attributed the site to 178-72 thousand years ago.
Archaeologists were able to discover about 80 thousand stone artifacts made mainly of flint on Nesher Ramla. They belong to the middle phase of the Levantine Mousterian but differ from similar collections of this period by a high level of standardization.
Researchers have discovered here a large collection of animal bones, traces of the use of fire. In addition, some of the findings were quite unusual. So, on one of the bones of animals belonging to the Middle Paleolithic, a symbolic engraving was discovered, which, according to scientists, is the oldest of its kind.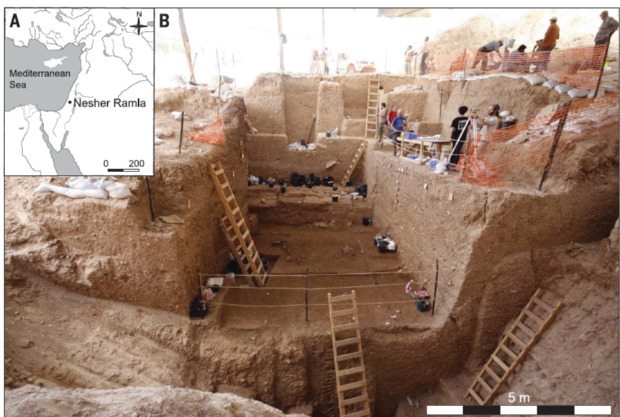 Everything you need to know about the Nesher Ramla Homo species
1. Israel Hershkovitz of Tel Aviv University worked with scientists from nine countries to study several fossils found at the Nesher Ramla site of the Middle Pleistocene.
2. Scientists have at their disposal an almost complete right parietal bone and four fragments of the left, as well as almost an entire lower jaw.
3. They were found in the lowest archaeological layer, along with animal bones and flint tools. The remains most likely belonged to one person who lived about 140-120 thousand years ago.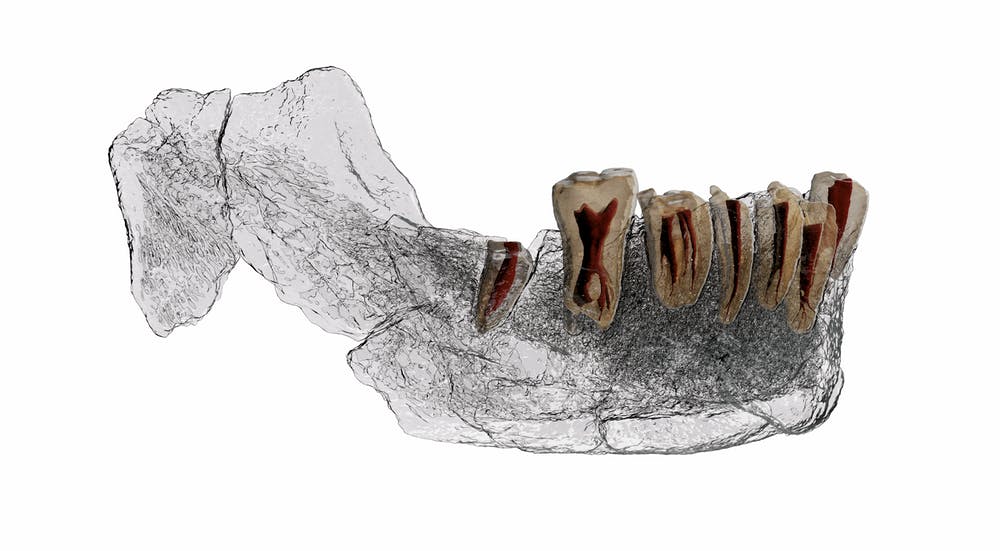 4. The general morphology of the parietal bones indicates an archaic low cranial vault, which is typical of people of the Middle Pleistocene and differs significantly from early and modern Homo sapiens.
5. The lower jaw also exhibits archaic morphology combined with some traits from Neanderthals.
6. Cumulative evidence from fossil studies suggests a unique combination of archaic and Neanderthal traits, supporting the existence of a local Levantine human population at the end of the Middle Pleistocene.
7. Scientists concluded that the finds from Nesher Ramla did not belong to early or late Homo sapiens, but with almost equal probability they can be attributed to Homo erectus, African or European man of the Middle Pleistocene or Neanderthal.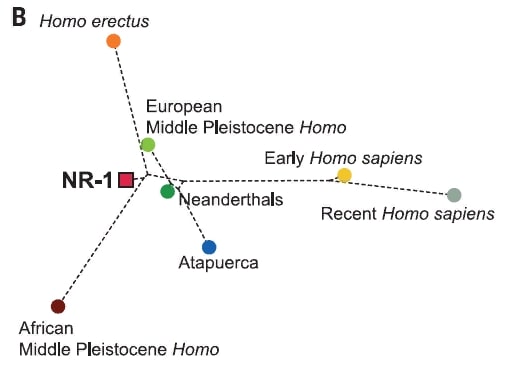 8. The researchers noted that the first Neanderthals appeared in the Levant about 400 thousand years ago, and the ancestors of modern humans – about 180 thousand years ago. Finds of "classical" Neanderthals date back not earlier than 70 thousand years ago.
9. Fossils from Nesher Ramla fill a gap in the archaeological record. They may belong to the population of the Middle Pleistocene Homo of South-West Asia, preserved up to 140-120 thousand years ago, which appeared in the region about 420 thousand years ago and made a genetic contribution to other species.
10. Paleoanthropologists cautiously proposed to designate this find as Nesher Ramla Homo.
---
Join the discussion and participate in awesome giveaways in our mobile Telegram group. Join Curiosmos on Telegram Today. t.me/Curiosmos
---
Sources:
• Bower, B. (2021, June 24). Israeli fossil finds reveal a new hominid group, Nesher Ramla Homo. Science News. https://www.sciencenews.org/article/israel-fossil-new-hominid-nesher-ramla-homo-human-evolution.
• Hershkovitz, I. (2021, June 25). A Middle Pleistocene Homo from Nesher Ramla, Israel. Science.
• Lahr, M. M. (2021, June 25). The complex landscape of recent human evolution. Science.
• Larson, C. (2021, June 25). Scientists find a new early human. Meet Nesher Ramla Homo. The Sydney Morning Herald.
• Michelle Langley Senior Research Fellow. (2021, June 25). 'Homo' who? A new mystery human species has been discovered in Israel. The Conversation.
• ScienceDaily. (2021, June 24). A new type of Homo unknown to science.
• Zaidner, Y. (2021, June 25). Middle Pleistocene Homo behavior and culture at 140,000 to 120,000 years ago and interactions with Homo sapiens. Science.
Share Now