Russia is stepping up the game in search of aliens in the universe. To do so, they've designed a special space telescope whose goal is to explore the universe, looking for artificial structures made by distant alien beings.
The Russian space observatory Spektr-M, which is scheduled for launch in 2027, will be partially dedicated to the search for large artificial structures in the Universe.
Russian astronomer Alexander Panov, head of the SETI scientific-cultural center in the Astronomy Council at the Russian Academy of Sciences, said that apart from searching our universe in search for alien signals produced by technologically advanced alien civilizations, there are other means by which we can try and find out whether or not we are alone in the universe.
One such option is to search the cosmos for structures like a Dyson sphere, a hypothetical megastructure proposed in 1960 by astrophysicist Freeman Dyson, which would allow a developed alien civilization to harness the energy from its home star.
According to Sputnik, these supposed alien structures should shine brightly in the infrared range if they maintain an adequate temperature within the activities of living beings. "A part of the scientific program of the Spektr-M telescope that is developed in Russia is precisely oriented to this task," Panov revealed.
The Russian scientist also proposed other methods to find massive alien structures such as a Dyson sphere: "detect unusual changes in the brightness of a star."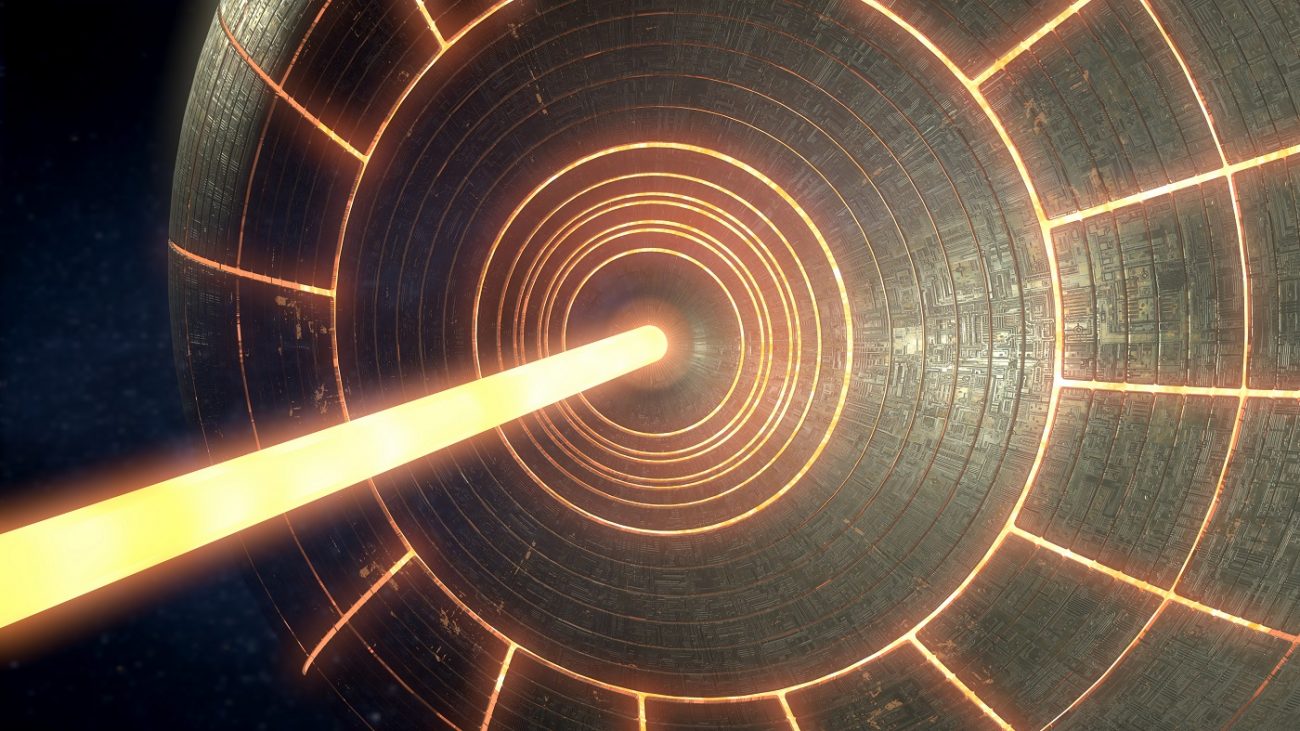 In this context, he recalled the case of Tabby's Star, where, in 2015 strange fluctuations of light were detected by astronomers. However, he admitted that in the case of Tabby's star, there are no indications that a Dyson sphere or a similar structure is present near the star.
In addition to hunting alien megastructures, the Russian space observatory will feature the necessary technology to study black holes, cosmic rays, as well as dark matter throughout the universe.
Panov, member of the nuclear physics institute at the Moscow State University, asserted that "we are not alone" in the Universe.
"According to cosmic inflation, the Universe is incredibly immense and can contain massive regions that have remained unexplored.
There, hidden currently from sight, the researcher suggests that a plethora of intelligent civilizations and even copies of our civilization may exist.
According to Panov, the question that must be asked "is not whether they exist or not, but where are they?"
Panov's logic is sound.
"If the Milky Way is home to around a dozen civilizations similar to ours, then it will be almost impossible to detect them, due to the vast space separating us and them. However, if there are a thousand, then we have a certain possibility, and if there are 100,000 civilizations, the possibility of finding them is very high," he concluded.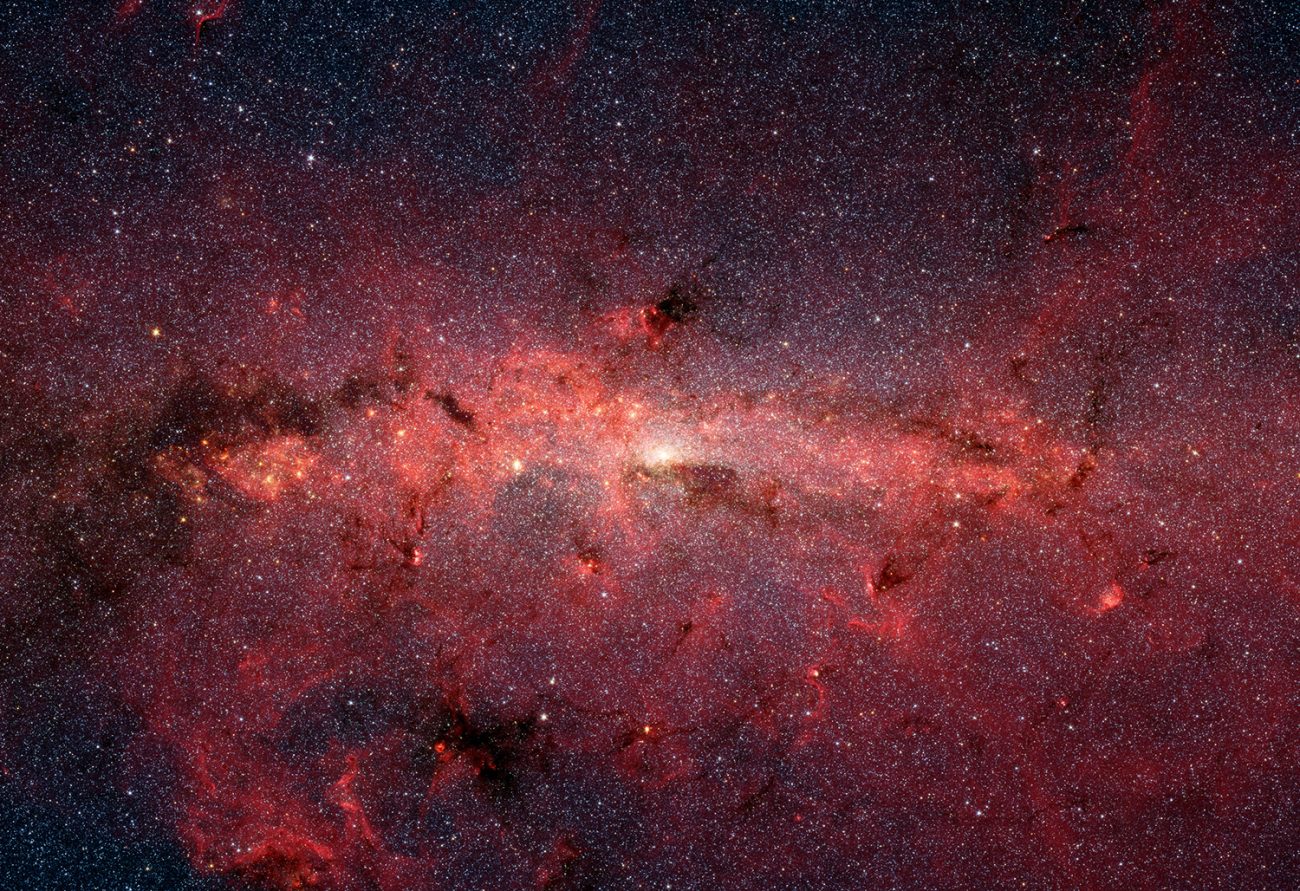 Furthermore, Panov explains that Russian scientists will launch a mission that will be designed to monitor signals like FRBs or even powerful emissions of light, in order to find out whether or not these are produced by intelligent alien civilizations.
However, doing so required a great amount of work, and our technology needs upgrading.
Panov explains that in order to identify a possible signal emitted by an advanced alien civilization, we'd have to monitor the sky for twenty-four hours. To do so, we may need to install a network of receiving stations around the globe.
Some countries already have similar devices that can be used to that purpose, the only thing we need is to "step up the game."
But what are flashes of light in the universe? It is entirely possible for distant alien civilizations to send signals across the universe but not only in radio waves. Aliens may very well be trying to communicate by powerful lasers that have the ability to reach distant regions in space.
Trying to make contact using powerful lasers isn't such a far-fetched idea Panov notes. On Earth, for example, there are already lasers capable of emitting light rays at cosmic distances, but they are used for other tasks.
Panov also proposes that we don't need to explore vast distances to search for aliens.
"Another method of searching for extraterrestrial civilizations is archaeoastronomy," the researcher explained.
If, say, an advanced alien civilization visited our Moon tens of millions of years ago, then they would most likely have left a mark on the surface of the Moon. In this case, it is very important to get a very detailed topography of our Moon.