NASA and NOAA satellites orbiting hundreds of kilometers above the surface of our planet saw the bright glow of the eruption.
The awakening glow of Mauna Loa, the world's largest active volcano, was visible to NASA and NOAA satellites, orbiting hundreds of kilometers above the surface of our planet. A tenfold increase in small earthquakes beneath the volcano's summit caldera was the first sign of unrest in early October 2022. This was caused by magma moving underground. As a result of the swarms of earthquakes that occurred through November 27, 2022, new fissures opened across the caldera floor at about 11:30 p.m. local time. Despite some being as tall as 100–200 feet (30–60 meters), most of the lava fountains were only a few yards tall. Despite other fissures opening slightly to the northeast, the lava flows had quieted by the next day.
NASA and NOAA data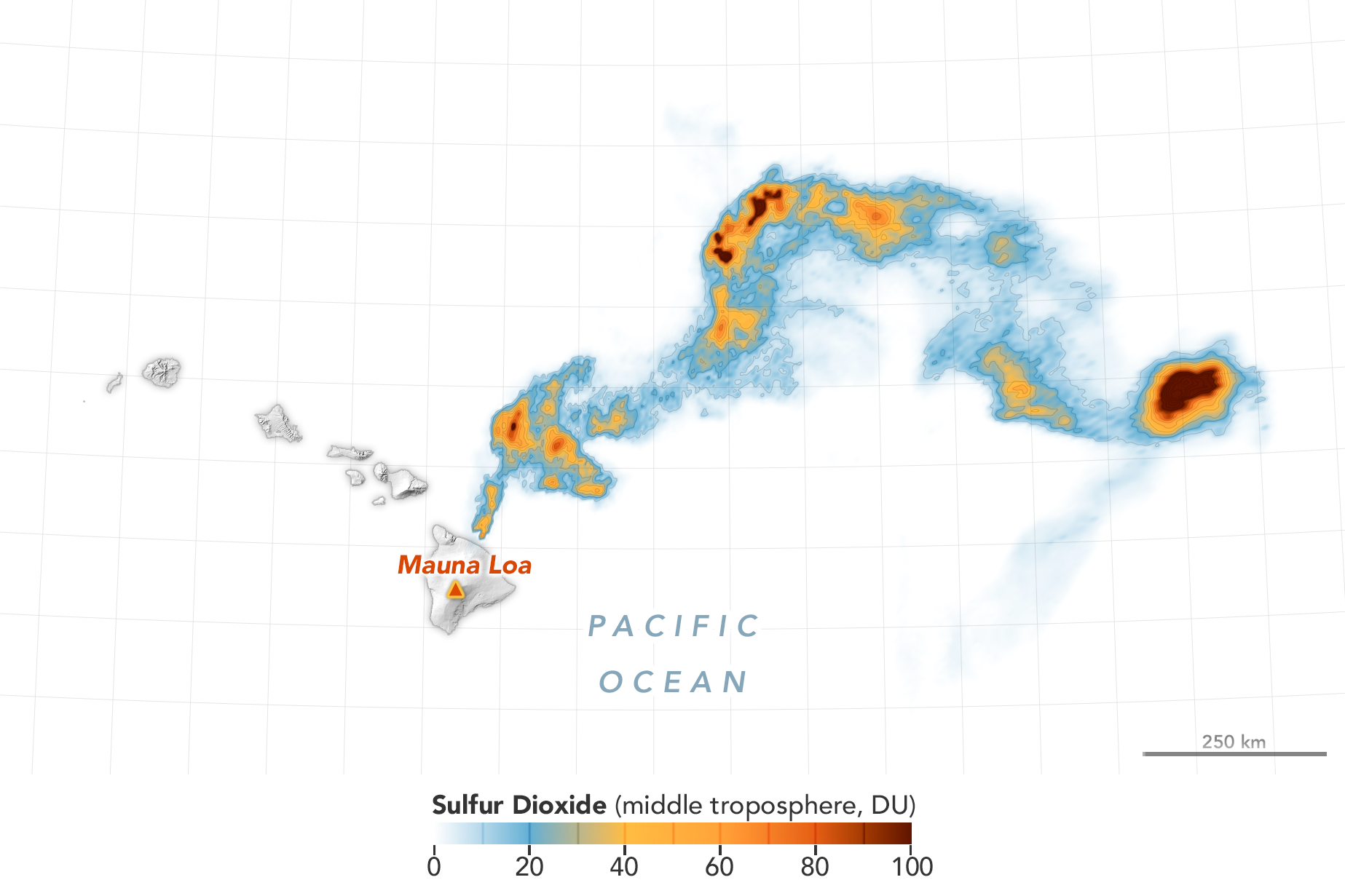 From hundreds of miles above the surface, NASA and NOAA satellites could see the bright glow of the eruption. A Visible Infrared Imaging Radiometer Suite (VIIRS) on the NOAA-NASA Suomi NPP satellite captured the above image on November 28 at 2:25 am local time (12:25 UTC). Comparatively, the image above shows the same area before the eruption started on October 29, 2022. On November 28, some cloud cover scattered and diffused light from the eruption and urban areas. Although the initial phase of the eruption overnight on November 28 was incredibly energetic, some sulfur dioxide was released into high altitudes, possibly all the way to the tropopause, according to scientific reports. As you can see from the map above, the Tropospheric Monitoring Instrument (TROPOMI) on the Sentinel-5P satellite detected sulfur dioxide in the middle troposphere.
Considering both its mass and volume, Mauna Loa is the largest subaerial volcano in the world. Only Tamu Massif dwarfs this volcano in terms of size. In the event that Tamu Massif erupted, the Pacific Ocean could become more acidic, killing all forms of marine life. Additionally, it could release large quantities of greenhouse gases into the atmosphere and the ocean.
Share Now