Two separate missions on Mars have independently confirmed the presence of Methane near Mars' Gale crater a mere day apart.
This is a huge discovery say experts, explaining that the presence of methane is a major breakthrough in the search for alien life on the red planet.
That's because methane is linked with life, as it is produced by living organisms here on Earth.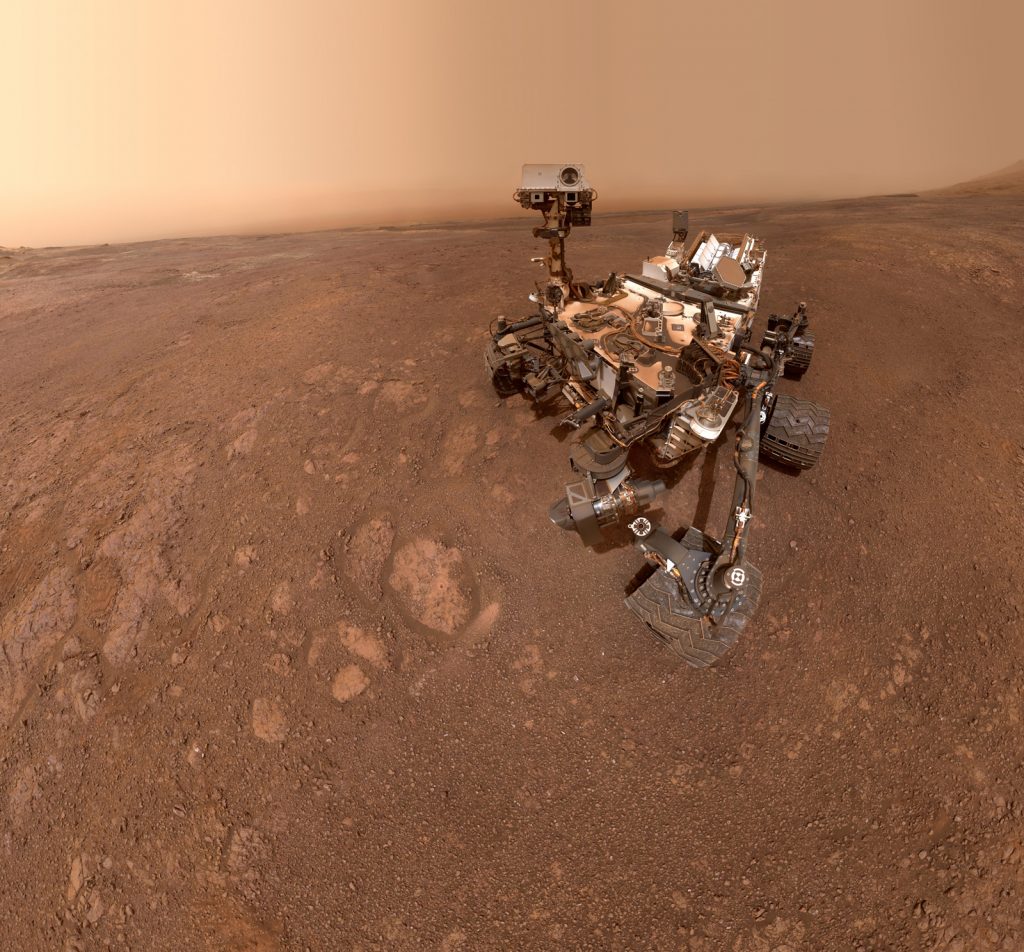 But this isn't the first time NASA confirmed the presence of methane on the red planet. In fact, the Curiosity rover detected the gas back in 2013, by a number of researchers questioned the reliability of the discovery.
But a re-analysis of data gathered by the European Space Agency's Mars Express spacecraft, orbiting the red planet, has shown a methane spike just a day after Curiosity spotted the same thing on the ground.
The data has shown 'one definite detection of about 15 parts per billion by volume of methane in the atmosphere,' just a day after Curiosity reported detecting another spike about 6 ppb, explained lead author Marco Giuranna from the Institute for Space Astrophysics and Planetology.
"Although parts per billion in general means a relatively small amount, it is quite remarkable for Mars – our measurement corresponds to an average of about 46 tons of methane that was present in the area of 49,000 square kilometers observed from our orbit," Giuranna added.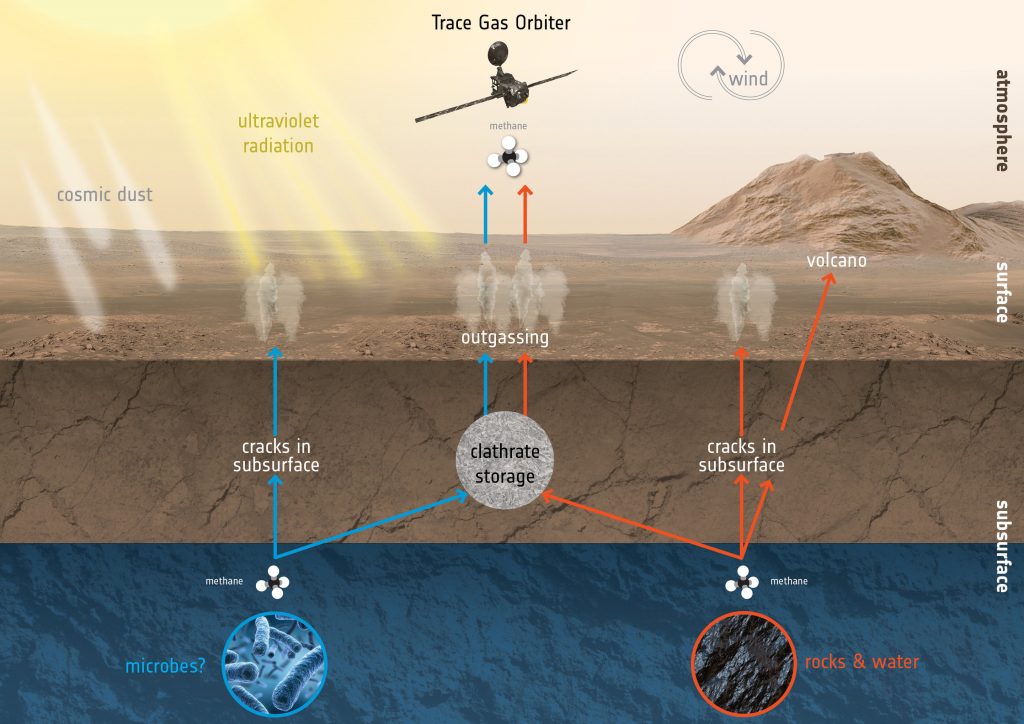 And while methane can be the product of biological processes, it can also be the result of geological processes, so its presence is not a definite sign of life on Mars.
However, it can point experts in the right direction where they need to look.
Previous studies believed the methane came from inside the Gale crater, but the new analysis of data has changed this. Scientists now suspect the methane is originating from beneath a layer of ice located east to the crater.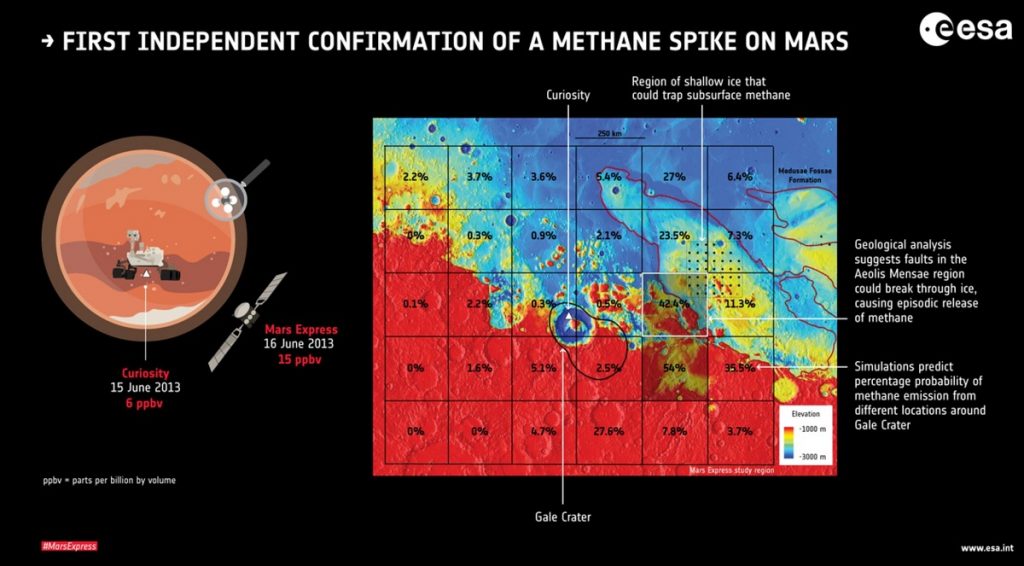 "We identified tectonic faults that might extend below a region proposed to contain shallow ice," explained co-author Giuseppe Etiope from the National Institute of Geophysics and Volcanology in Rome.
"Since permafrost is an excellent seal for methane, it is possible that the ice here could trap subsurface methane and release it episodically along the faults that break through this ice. Remarkably, we saw that the atmospheric simulation and geological assessment, performed independently of each other, suggested the same region of the provenance of methane."