Scientists have said that they've never seen anything like it orbiting the sun.
NASA's New Horizons spacecraft has been traveling further away from the sun as it passed near Ultima Thule on New Year's Day.
Since the spacecraft is located so far away from the sun, at the outermost edges of the solar system, receiving data the spacecraft is sending home takes a lot of time.
The first images we received from the New Horizons spacecraft showed Ultimate Thule as being a strange Snowman-like cosmic body orbiting the sun.
However, that's not the case.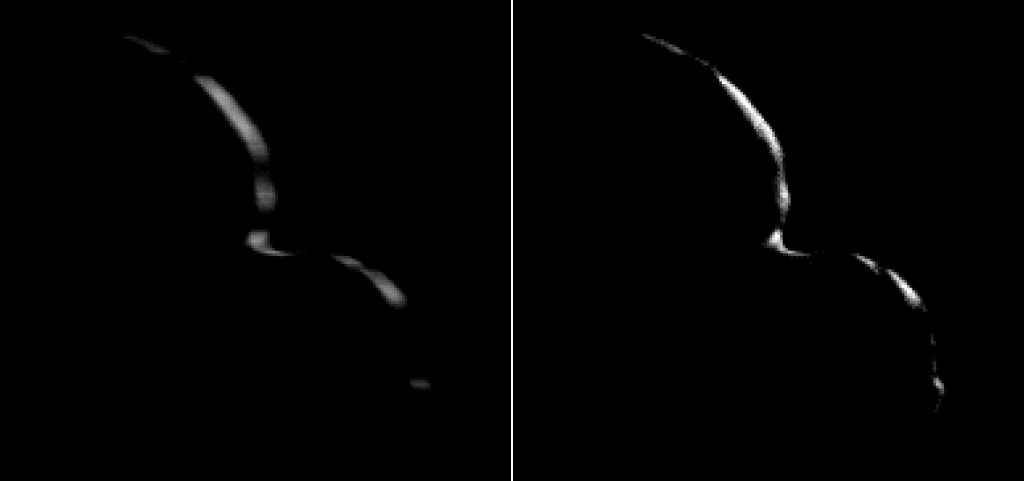 New images beamed back by the spacecraft have taken experts by surprise who have revealed they've never seen anything like it orbiting the sun.
Speaking out about Ultimate Thule, NASA wrote in a statement: "The first close-up images of Ultima Thule – with its two distinct and, apparently, spherical segments – had observers calling it a snowman."
"However, more analysis of approach images and these new departure images have changed that view, in part by revealing an outline of the portion of the KBO that was not illuminated by the Sun, but could be "traced out" as it blocked the view to background stars."
Instead of two spherical bodies 'glued' together, ultima Thule loos more like pancake glued to a larger one.
"Stringing 14 of these images into a short departure movie, New Horizons scientists can confirm that the two sections (or "lobes") of Ultima Thule are not spherical. The larger lobe, nicknamed "Ultima," more closely resembles a giant pancake and the smaller lobe, nicknamed "Thule," is shaped like a dented walnut," NASA revealed.
Here's what we thought Ultima Thule looked like, and what it actually looks like, according to NASA.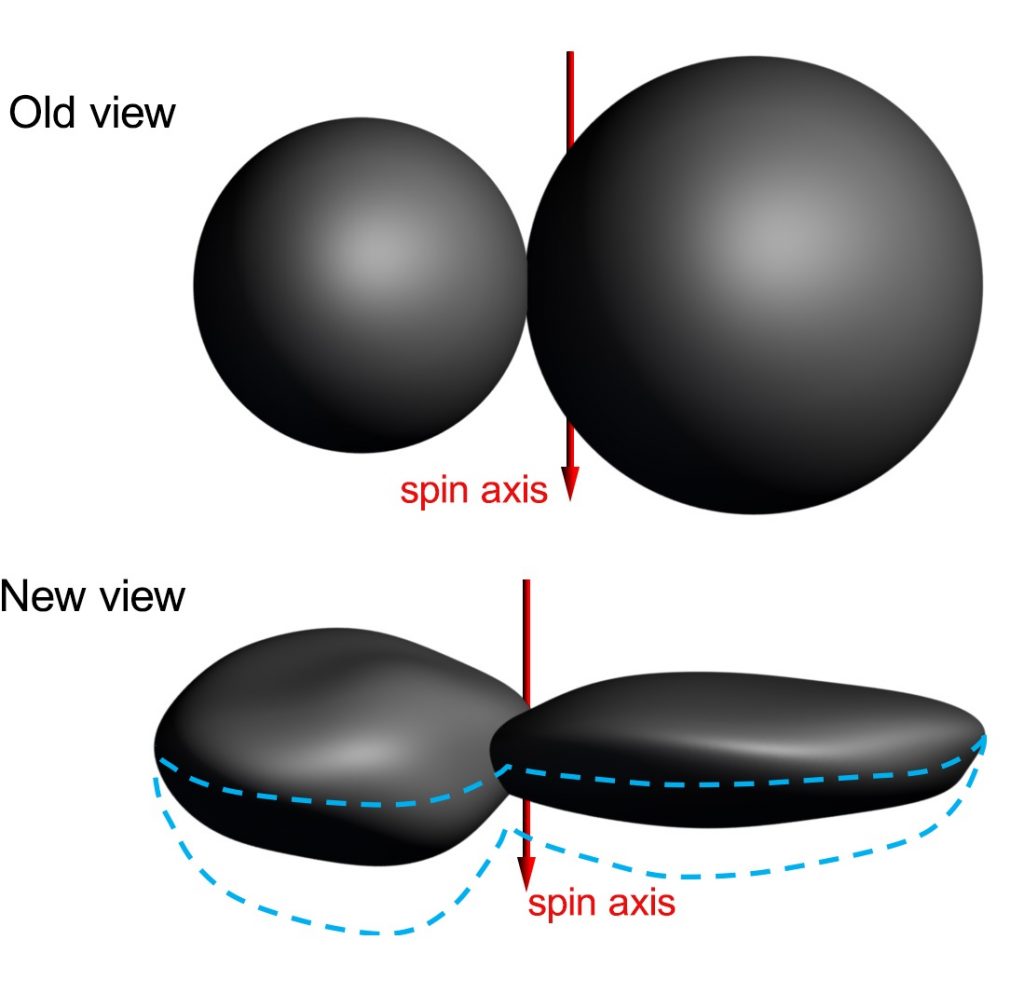 According to principal investigator Alan Stern of the Southwest Research Institute, "We've never seen something like this orbiting the Sun."