When life gives you plastic... make fuel and electricity.
If there's one thing our planet has an excess of, then that's plastic.
But do you really know how bad our plastic problem is?
According to scientists, an estimated 1.1 to 8.8 million metric tons (MT) of plastic waste enters the ocean from coastal communities each year.
And instead of reducing the amount of plastic we produce and therefore use; the numbers are increasing.
And we should start worrying.
As of 2018, about 380 million tons of plastic are produced worldwide each year. From the 1950s up to 2018, an estimated 6.3 billion tons of plastic have been produced worldwide, of which an estimated 9% has been recycled and another 12% has been incinerated.
In 2015, scientists at UC Santa Barbara's National Center for Ecological Analysis and Synthesis (NCEAS) published a study to see how much plastic waste ends up in the oceans. The results: every year, 8 million metric tons of plastic end up in our oceans.
This is equivalent to five grocery bags filled with plastic for every foot of coastline in the world. In 2025, the annual input is estimated to be about twice greater, or 10 bags full of plastic per foot of coastline.
The cumulative input for 2025 would be nearly 20 times the 8 million metric tons estimate.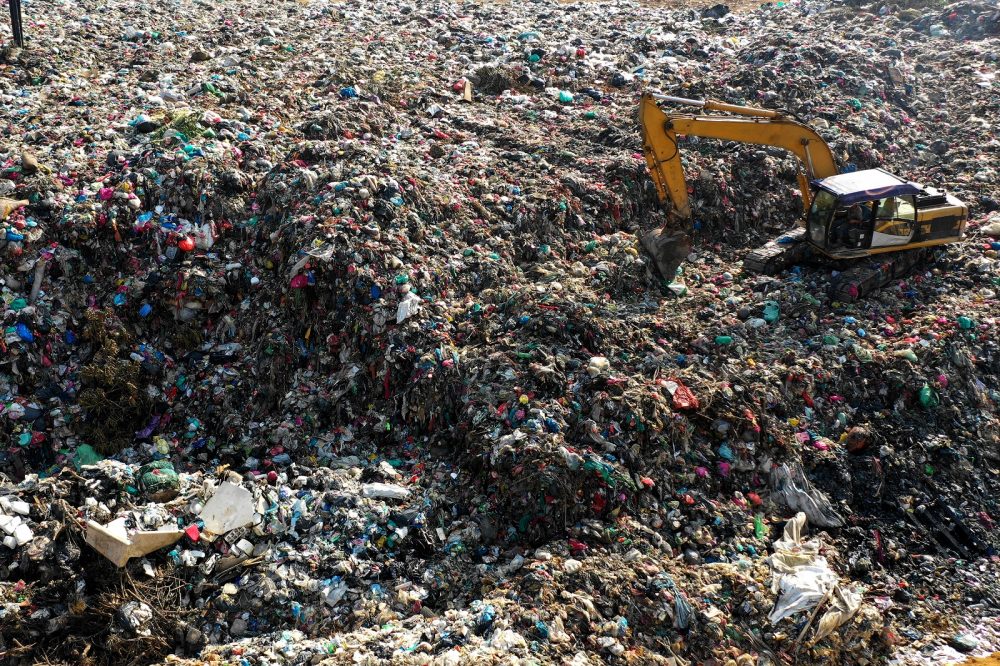 When life gives you plastic, make electricity
But thankfully, scientists may have come up with a solution for plastic contamination.
According to reports, researchers have developed the first method in the world whereby non-recyclable plastic can be converted into energy for cars and homes.
Scientists from the University of Chester, in the United Kingdom, concentrated on materials that can not be recycled, such as food wrappers or plastic collected from beaches, with the hope of transforming them completely into hydrogen fuel and electricity, without there being any residues in the process, just fuel, and electricity.
Method
The method the scientists developed consists of storing the largest amount of plastic waste and then cutting it into pieces of 5 cm long and melting them in an oven at 1,000 ºC.
The resulting gases are then converted into energy.
The technology responsible for the process has already been patented and could soon be able to provide electricity not only to the plant in Ellesmere Port, Cheshire, where it was developed but also to as many as 7,000 houses in the same energy grid. It may also 'power' cars using hydrogen fuel.
It is also planned that this innovative idea, driven by PowerHouse Energy, will then be exported to Asia – where the pollution due to the overpopulation of the region is huge. This would help reduce the amount of plastic that ends up in the environment uncared for.
Professor Joe Howe, Executive Director Thornton Energy Research Institute, University of Chester, said: "We are extremely excited to be hosting the prototype demonstrator here at the University of Chester.  The technology converts all plastic waste into high quality, low carbon hydrogen syngas which can then be used to power gas engines."
"A by-product of this process is electricity, meaning waste plastic can not only fuel cars but can also keep the lights on at home. Surely the world must wake up to this technology. It will make waste plastic valuable with it being able to power the world's towns and cities and most importantly it can help clean up our oceans of waste plastic now."
Share Now