Space X has completed the assembly of its first Starship rocket for flight tests at its launch facility in Texas.
The company's CEO Elon Musk has published an image of what the Starship looks like after assembly.
This innovative silver prototype, nicknamed Starship Hopper, will be used for VTOL testing (vertical takeoff and landing). The spacecraft will hop, so to speak, around 16,400 feet into the air and then land again, according to documents filed with the FCC.
In his Twitter account, Musk pointed out that the orbital version will be taller, have a thicker fuselage and a slightly curved upper section.
SpaceX first Starship hopper under Texas Boca Chica Beach's cloudy sky.@elonmusk #Starship #SpaceX pic.twitter.com/hVg5Ken7Vp

— Evelyn Janeidy Arevalo (@JaneidyEve) January 10, 2019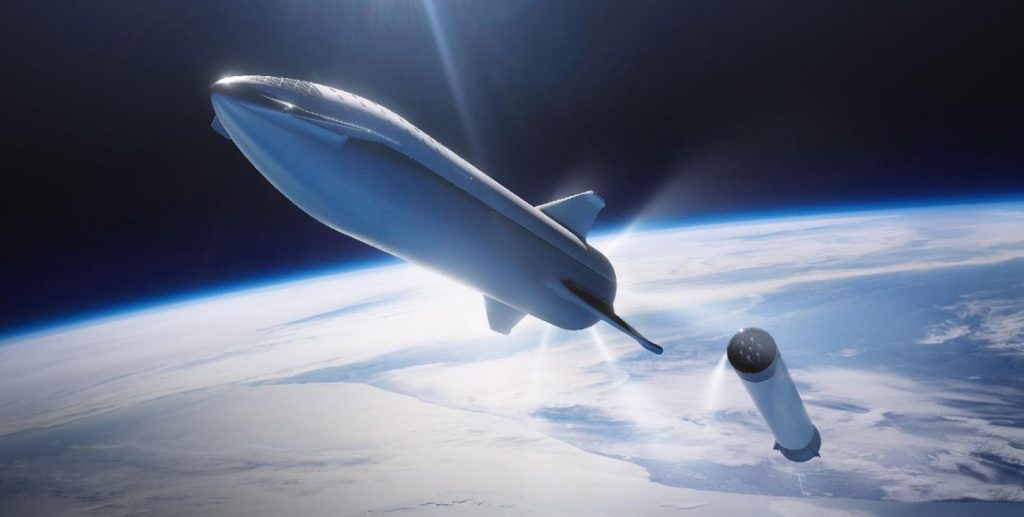 The spacecraft's Raptor engines are expected to undergo testing next month, while Musk expects its first test flights to take place in March or April this year.
Musk's ultimate goal is that the Hopper's orbital version can be used with SpaceX's 'Super Heavy' reinforcement to make 100-passenger trips to Mars and back.
Musk has said that an orbital version will be ready in June, while Super Heavy could make its first test flight later this year.
The goal of SpaceX is for the first mission to Mars to be launched before 2022.
Let's hope that things turn out fine for SpaceX and that Starship, previously known as the Big Fu***** Rocket, will be mankind's first manned spaceship to take humans beyond the moon's orbit.