A distant galaxy known as XMM-2599 which forms around 1,000 solar masses years–compared to one solar mass produced by the Milky Way a year–has suddenly gone dark.
The universe is as mysterious as it is big. The more we explore the cosmos the more we understand we have much left to learn.
Recent observations of the universe have left experts baffled after a gigantic galaxy went dark all of a sudden.
Known as XMM-2599, the gigantic network of stars existed some 12 billion years ago, right about the time when the universe was still in its early stages, about 1.8 billion years old. A vast number of stars came to be in a very short period of time.
Then, all of a sudden, everything went dark.
This staggering, unexplained death of stars has left experts perplexed. In fact, such is the mystery that scientists say that the disappearance of the massive galaxy doesn't really fit into the accepted models of the early universe.
Astronomers made use of the W. M. Keck Observatory's powerful Multi-Object Spectrograph for Infrared Exploration to make detailed observations and measurements of the galaxy, in order to precisely quantify its distance.
Benjamin Forrest, the lead author of the study explained: "Even before the universe was 2 billion years old, XMM-2599 had already formed a mass of more than 300 billion suns, making it an ultra-massive galaxy."
"More remarkably, we show that XMM-2599 formed most of its stars in a huge frenzy when the universe was less than 1 billion years old and then became inactive by the time the universe was only 1.8 billion years old," the researcher added.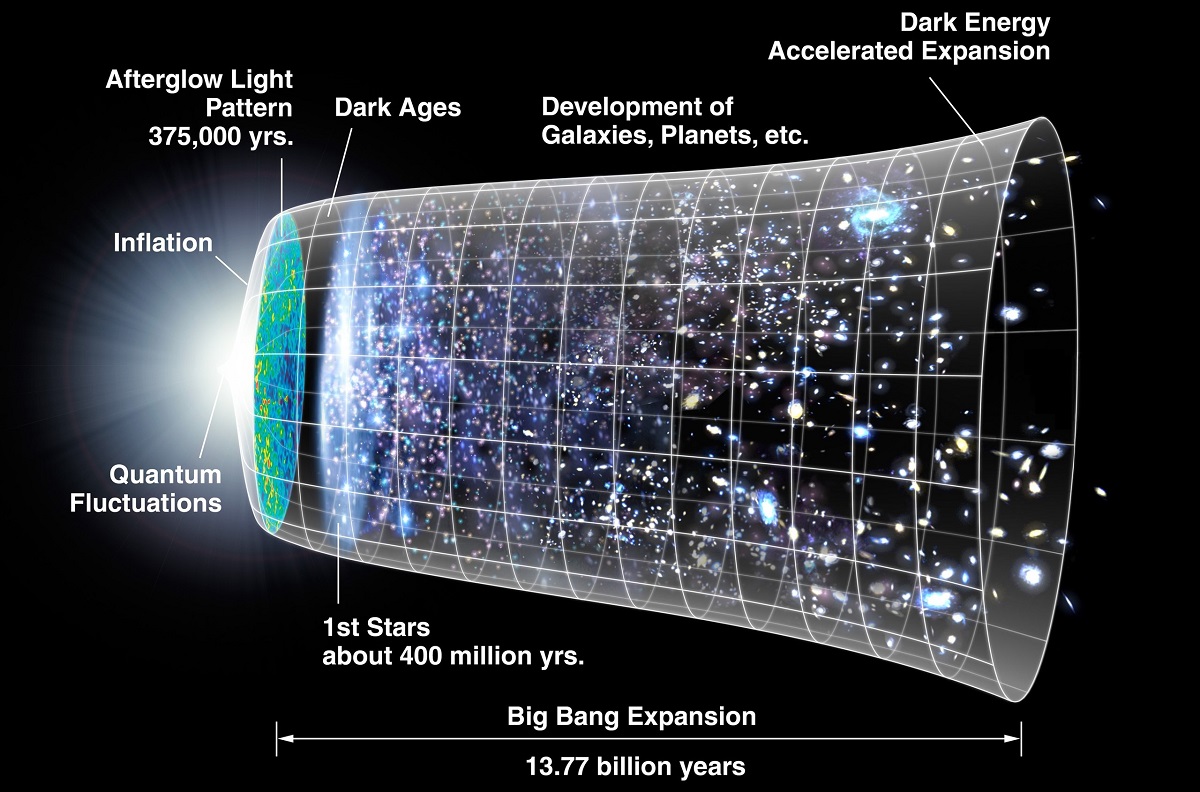 Astronomers have been left awestruck by the fact that they cannot explain how the galaxy was created, and then stopped existing "in a relatively short period of time." this discrepancy challenges our very understanding of the early universe and could lead to a dramatic change in our understanding of how stars in the cosmos come to be and cease forming.
Gillian Wilson, a professor of physics and astronomy at the University of California explained that "In this epoch, very few galaxies have stopped forming stars, and none are as massive as XMM-2599. The mere existence of ultra-massive galaxies like XMM-2599 proves quite a challenge to numerical models. Even though such massive galaxies are incredibly rare at this epoch, the models do predict them. The predicted galaxies, however, are expected to be actively forming stars."
"What makes XMM-2599 so interesting, unusual, and surprising is that it is no longer forming stars, perhaps because it stopped getting fuel or its black hole began to turn on. Our results call for changes in how models turn off star formation in early galaxies," he added.
The new data has been revealed in a study published in the Astrophysical Journal.
Scientists believe that at its peak, the galaxy was a massive star-producing factory, creating stars equivalent to more than 1,000 suns each year. This rapid star creation is very fast for a galaxy. In comparison, our Milky Way Galaxy forms about one star each year.
The Galaxy is located at a great distance from Earth, spotted at a time when the universe was still very found. it means that by today, it is not the same.
Researchers have now revealed that they've detected XMM–2599 in its inactive phase.
"We do not know what it will turn into by the present day. We know it cannot lose mass. An interesting question is what happens around it. As time goes by, could it gravitationally attract nearby star-forming galaxies and become a bright city of galaxies?" Wilson revealed.
In other words, astronomers have said that XMM-2599's evolutionary path is shrouded in mystery. Future observations should shed light on the mystery surrounding XMM-2599.