The Face and Feet of King Tut Revealed.
He is probably one of the most famous Pharaohs to ever rule over ancient Egypt, and the discovery of his tomb kick-started a new era in Egyptology.
Pharaoh Tutankhamun was an Egyptian ruler of the 18th dynasty (ruled c. 1332–1323 BC in the conventional chronology), during the period of Egyptian history known as the New Kingdom.
He has, since the discovery of his intact tomb, been referred to colloquially as King Tut.
Tutankhamun was nine years old when he became Pharaoh, and he reigned for about ten years.
His original name, Tutankhaten, means "Living Image of Aten", while Tutankhamun means "Living Image of Amun".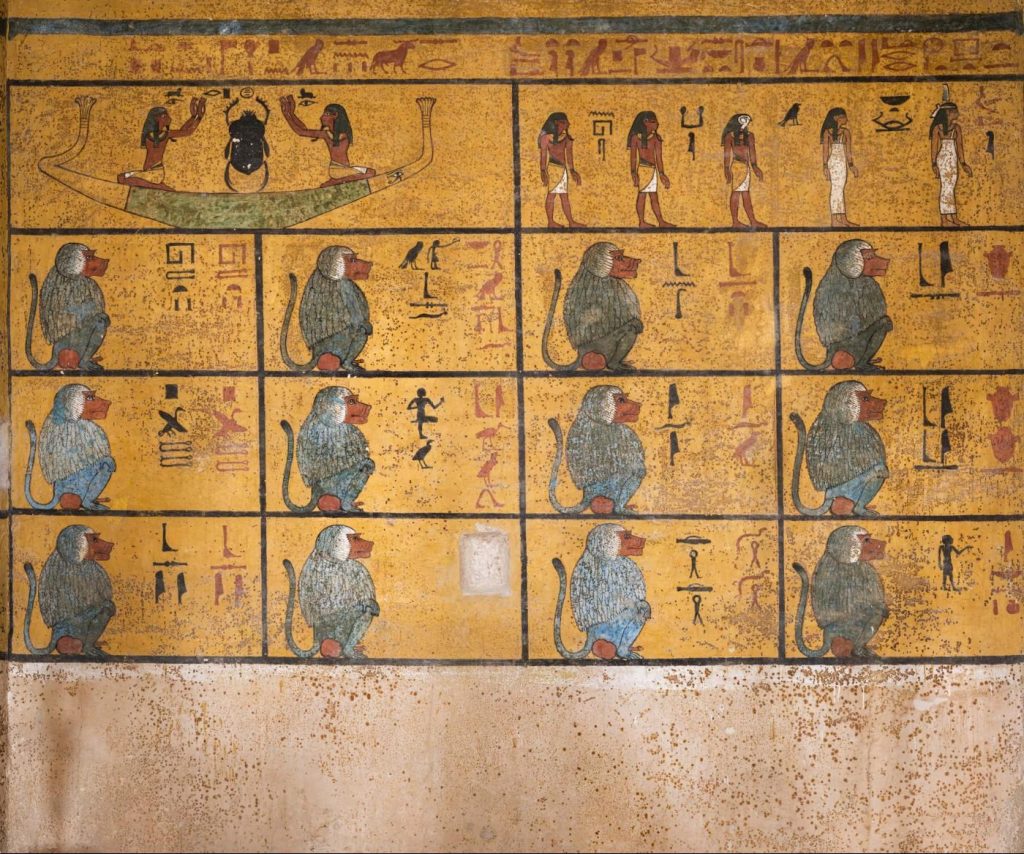 Now, following a nine-year restoration of his tomb, the Egyptian Pharaoh's mummified face and feet have been revealed in a fascinating new set of images.
Nearly ten years were needed for experts to painstakingly conserve and repair the tomb of King Tut. The conservation was led by the Getty Conservation Institute, together with the Egyptian Ministry of Antiquities.
"Conservation and preservation are important for the future and for this heritage and this great civilization to live forever," explained in a statement Zahi Hawass, Egyptologist and former minister of State for Antiquities in Egypt, who also initiated the project with the GCI.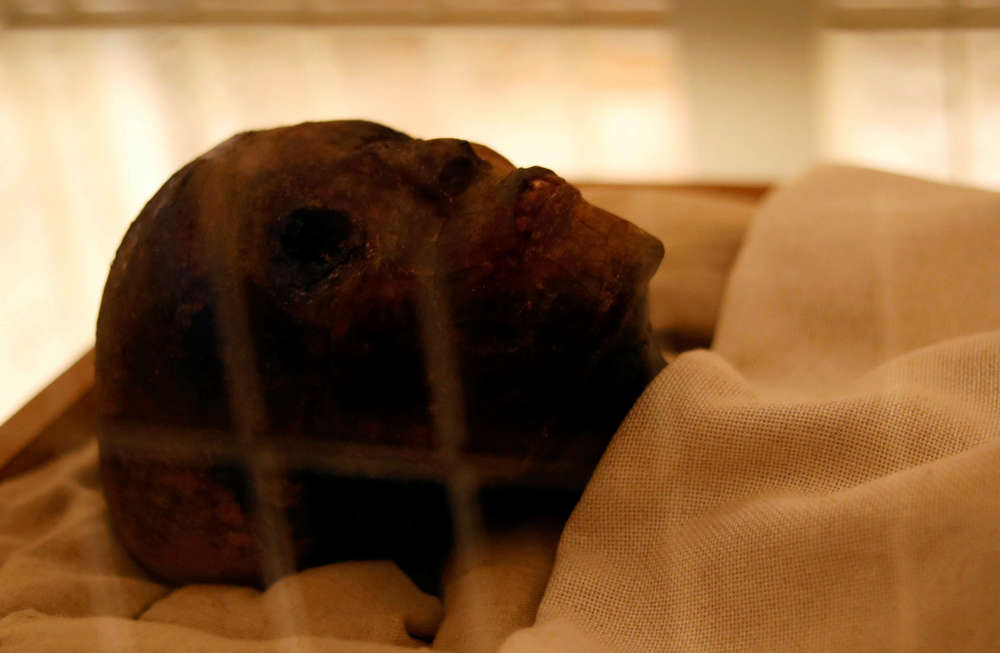 Experts not only worked on cleaning and restoring the priceless paintings on the wall of King Tuts' tomb, but they also tackled wear & tear issues that accumulated following decades of tourist activity.
And now that their job is done, a series of new photographs of the tomb have been revealed, and in them, the Pharaoh's mummified face and feet.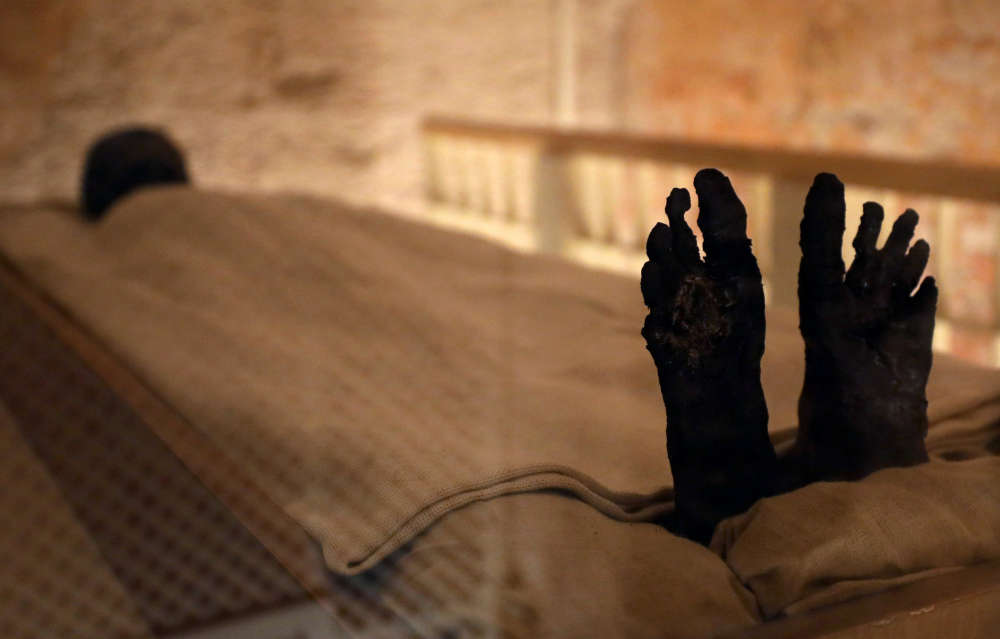 The remains of King Tut, who died at the age of 18, were wrapped in Egyptian linen and were on display in a climate-controlled glass case in his tomb, located in the Valley of the Kings, on the western bank of the River Nile.
King Tut's tomb was found and excavated in 1922 by archaeologist Howard Carter, under the patronage of Lord Carnarvon.
After entering and documenting the tomb, Carter and his team needed more than ten years to clear the tomb of all treasures and objects inside it.
Share Now