Located in a galaxy, far, far away, there is a supermassive black hole. From it, scientists snapped the very first image of a black hole and made history along the way.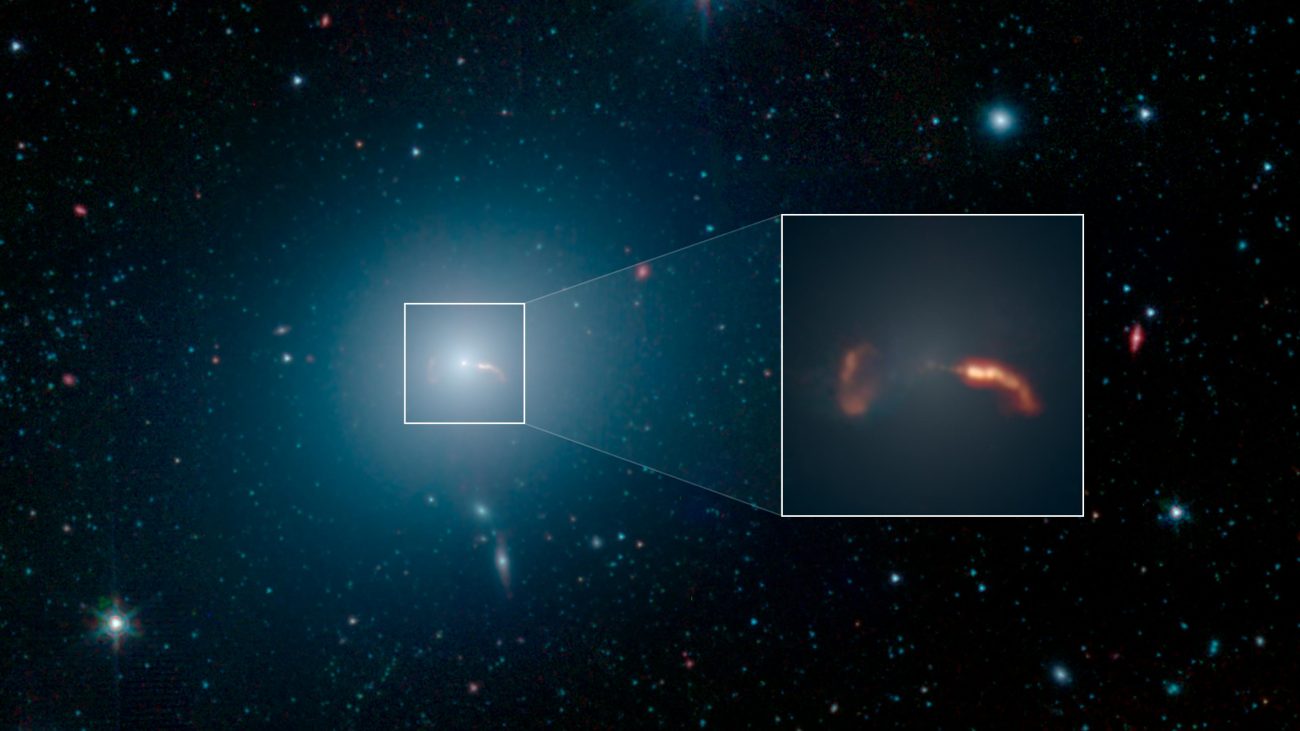 This image from NASA's Spitzer Space Telescope shows the entire galaxy M87 in infrared light.
From the center of that galaxy, the Event Horizon Telescope snapped the first image of a black hole.
Observing the cosmos through different wavelengths
As noted by NASA, the EHT image, by contrast, relied on light in radio wavelengths and showed the black hole's shadow against the backdrop of high-energy material around it.
The M87 galaxy is interesting for a number of reasons.
Not only is it attractive astronomically because it is home of a massive black hole we managed to photograph, but the galaxy has been the subject of study for more than 100 years.
NASA's various observatories observed the Galaxy, and in 1918, astronomer Heber Curtis first noticed "a curious straight ray" extending from the galaxy's center.
A bright stream of high-energy
This bright stream of high-energy material, produced by a disk of material that rapidly rotates around the black hole, is visible at multiple wavelengths of light, from radio waves to X-rays.
When the particles in the jet impact the interstellar medium (the scattered material that fills the space between stars in M87), they produce a shock wave that radiates in infrared and radio wavelengths of light but not visible light.
In the Spitzer image, the shock wave is more prominent than the jet itself.
Curiously, the jet visible in the image is traveling almost directly toward Earth, and its brightness is amplified due to its high speed in our direction.
As explained by NASA, the recent Spitzer images also show a second jet on the left that is moving so rapidly away from us it is rendered invisible at all wavelengths.