The idea that mankind has already built secret bases on the moon is no surprise in the alien hunting and conspiracy theory community. Many people argue that there's a lot of things going on that the general public is not aware of.
One of those things are secret bases on the moon's surface.
But there isn't really any evidence to support that idea, and that subject has been laughed off for decades.
Despite numerous claims suggesting there are artificial structures on the moon, and that some of them aren't even built by humans, no one has ever presented conclusive evidence backing up wild claims.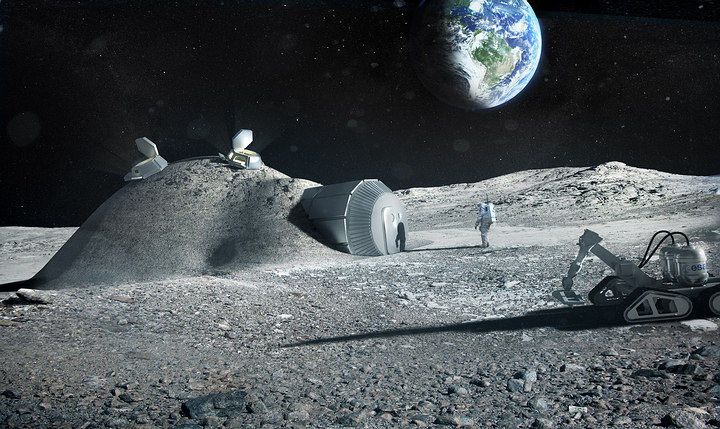 Bow, a document published by Wikileaks seems to imply that the United States built a "secret" base on the Moon's surface and that it was destroyed by the Soviet Union.
This WikiLeaks cable is just one of many interesting documents that suggest strange things are and have been happening on the Moon.
The document Reads: "Report That UR Destroyed Secret Moon Base."
Unfortunately, the document is not an electronic document, and therefore if you want to access its full contents, you won't be able to do so online.
The document originated from the Bureau of European and Eurasian Affairs, from the Department of State Bureau of European and Eurasian Affairs, and was addressed to Samuel L. Devine. The document dates back to January 24, 1979.

Anybody that is interested in reading the entire thing, a Freedom of Information Act Request (FOIA) may be in order to reveal its general contents.
As the description on the WikiLeaks page reads, despite the fact that the document is not available online "some metadata has been made available, which you can use for your research and FOIA purposes.
NASA accomplished landing the first humans on the Moon from 1969 to 1972. During the Apollo 11 mission, astronauts Neil Armstrong and Buzz Aldrin landed their lunar module (LM) and walked on the lunar surface, while Michael Collins remained in lunar orbit in the command and service module (CSM), and all three landed safely on Earth on July 24, 1969.
Five subsequent Apollo missions also landed astronauts on the Moon, the last in December 1972. In these six spaceflights, twelve men walked on the Moon.