Get ready for another astronomical event: the thunder Moon.
A penumbral lunar eclipse will coincide with the "Thunder Moon" and the American continent will have the privilege of witnessing this astronomical phenomenon in full, which will occur between the night of Saturday the 4th and the dawn of Sunday, July 5.
The Thunder Moon is a name given to the penumbral lunar eclipse that occurs in July. The name originates from the summer storms that happen throughout July's full Moon, giving it the name "Thunder Moon."
The July 5 thunder moon will coincide with a penumbral eclipse of the Moon, defined by a slight darkening of the Moon's surface, which occurs when our planet partially blocks the sunlight it reflects.
As observed in the bellow chart, the beginning of the twilight – which will cover approximately a third of the Moon in the maximum phase of the eclipse – will take place at 23:07 (ET) on Saturday and will be visible in Africa, southern and western Europe, South America, southern and eastern North America and the southern Pacific.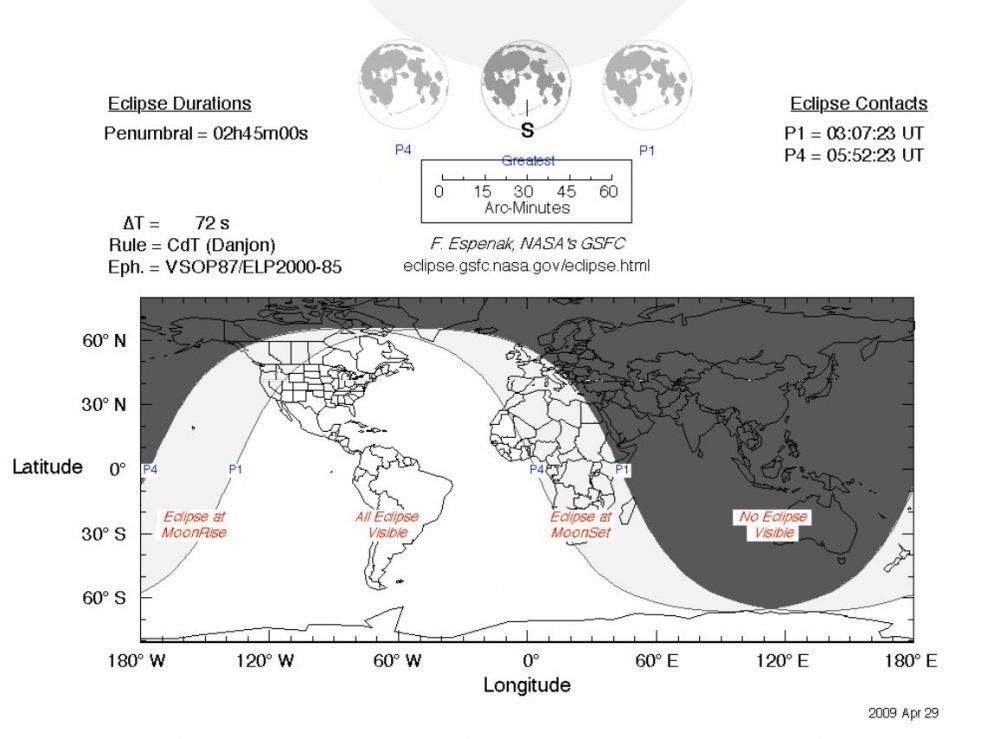 The eclipse will end at 1:52 a.m. (ET) on Sunday, being visible in its final stages in the extreme west of Africa, America, and the Pacific.
The July 5 penumbral lunar eclipse will be the third lunar eclipse in 2020.
For those who are interested in observing and snapping images of the cosmic event, you can check the times the eclipse will be visible, depending on your country and city at this link.
Although 2020 has been tough with everything going on, at least in an astronomical context, we can relax and observe the beauty of the planet, the Moon, and the sea of stars.
Also worth remembering is a cosmic event set to take place in December 2020 when the great conjunction will take place. The Great Conjunction occurs regularly, every 19.6 years, due to the combined effect of Jupiter's approximately 11.86-year orbital period and Saturn's 29.5-year orbital period. The one set to take place in December will be the closest since 1623. 
If the sky is clear on the nights of July 4-5, you will see how the full Moon and penumbral eclipse will be closely accompanied by two giant planets; Saturn and Jupiter, a rare occasion that will add to the delight of the Thunder Moon.
Jupiter and Saturn are now on their best and later this month our planet will make its way between these two giant worlds and the Sun. This way, both Jupiter and Saturn reach their oppositions.
Share Now