Here's your chance to tour ancient Egypt from the comfort of your home.
Each year, millions of people visit the land of the Pharaohs and pyramids. However, given our current epidemiological situation, people can't travel, and countries are asking their citizens to stay at home, hoping to reduce the number of infections by COVID-19. Although people can't travel in the real world, it does not mean they can't travel at all.
A new ambitious project called Describing Egypt puts many of the wonders of Ancient Egypt within reach of anyone, without the necessity of leaving home. The project uses the latest technology and offers 360-degree virtual reality (VR) tours, achieving a complete immersion allowing tourists to visit some of the most fascinating ancient Egyptian tombs and other ancient monuments that were built throughout Egypt's long history.
From an extensive list of ancient Egyptian sites, it is possible to choose between a walk through the tomb of Pharaoh Ramses VI, the Temple of Isis, the Temple of Kalabsha or the Tomb of Akhethetep among many other ancient sites that can be experienced in first person, as if you were right there, walking across Egypt's golden sands, having Egypt's most fascinating ancient monuments at the reach of your hand.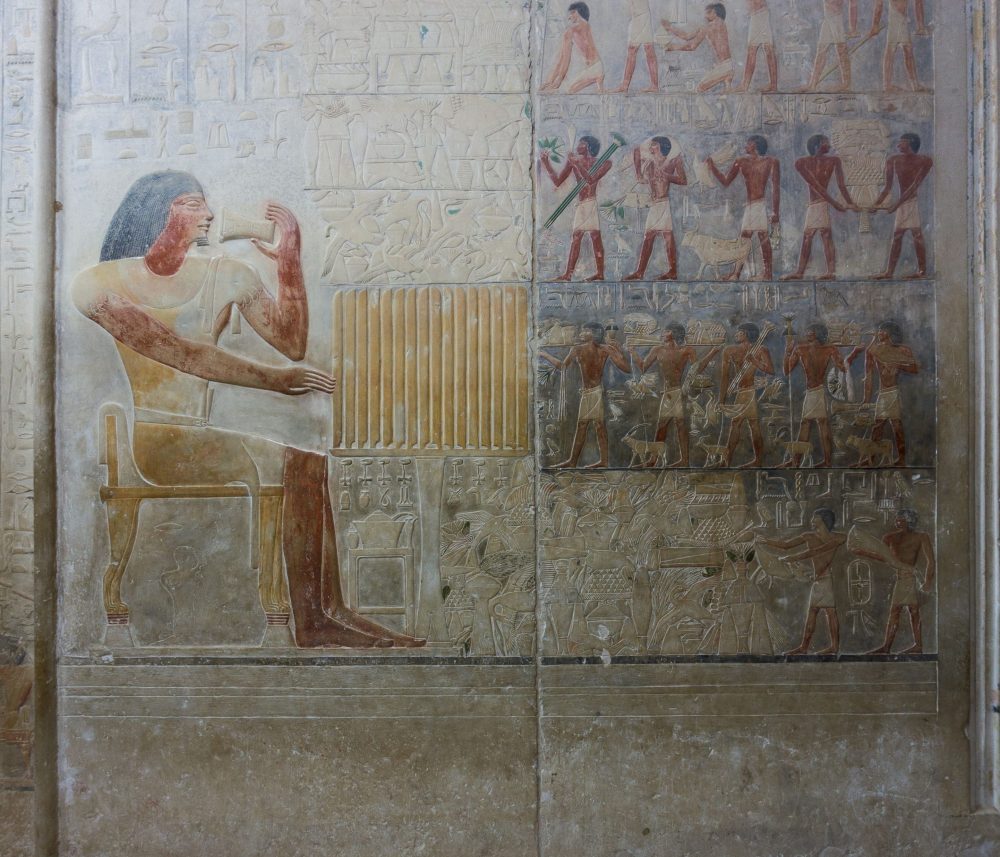 The online tour not only offers a stunning virtual reality experience but also narrates the history of each place and its characters in detail, emphasizing the biography of each protagonist, as well as the art, culture, and architecture of each period as throughout the extensive history of Ancient Egypt.
According to the website, the aim is not just to show a few fancy pictures of the ancient sites, but to offer the reader and viewer a complete online experience.
"But we don't want to only show you pretty pictures, we want to tell you the stories from these locations, stories of their owners and their life and death, follow the progression of art, culture, and architecture across Egypt's long, rich and diverse history," Describing Egypt explains.
The project is by no means done and ready, but that doesn't mean people can't enjoy what's available. Describing Egypt is working hard to add more sites to its collection and are currently focusing on the Ancient Egyptian Tombs of the 30 Dynasties Reign spanning across nearly three thousand years, from 3200 BC to 341 BC.
"We take Examples from the three Major kingdoms, the Old kingdom [3200 BC – 2780 BC] in Memphis (currently a suburb of Cairo) 3rd to 6th dynasties, the Middle Kingdom [2134 BC – 1778 BC] in Abydos (currently El Minya) 11th and 12th dynasties and the New Kingdom [1570 BC – 1080 BC] in Thebes (Luxor) 18th to 20th dynasties."
Describing Egypt is a unique storytelling experience that allows anyone to explore the wonders of ancient Egypt from the comfort of their home.
"The Describing Egypt project has been in the development since late 2012 and is currently made possible in collaboration between Motion Designer, Compositor and Photographer Salma El Dardiry and software Developer and Tech master Karim Mansour. "
Share Now