In the foundry, among other things, scientists have discovered more than 6,000 clay molds for the production of various objects, as well as two ancient coins.
In the ancient city of Guanzhuang, Chinese archaeologists have discovered evidence of the earliest minting of coins and an entire ancient coin factory. The craft workshop contained coins in the form of shovels, clay molds, and rods for casting hollow handles. Radiocarbon dating and pottery analysis have shown that this process was established between 640 and 550 BC. 
---
Everything you need to know about the advent of coins and the oldest coin factory in the world
Before there were coins
Before the advent of coins in different countries, people used something that was of great value to trade. The means of exchange could be cattle, weapons, ivory, cocoa, and many other things.
Earliest means of payment
To streamline trade, which gradually grew from a local to an international level, a universal means of payment was required, and this is how coins were invented. Initially, these were small bars of precious metals of different weights and shapes. Their authenticity was confirmed by the mark that the merchants left on them.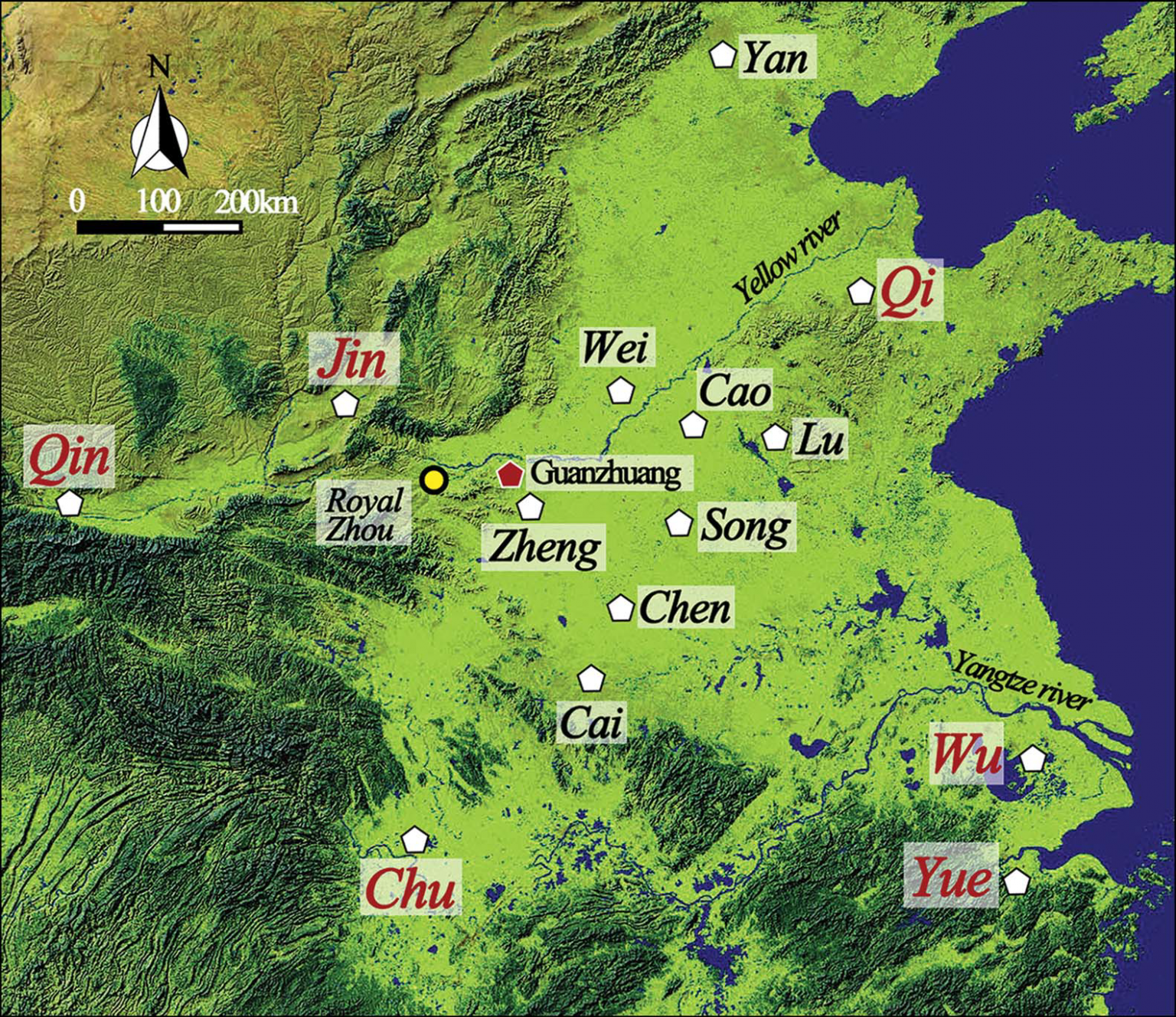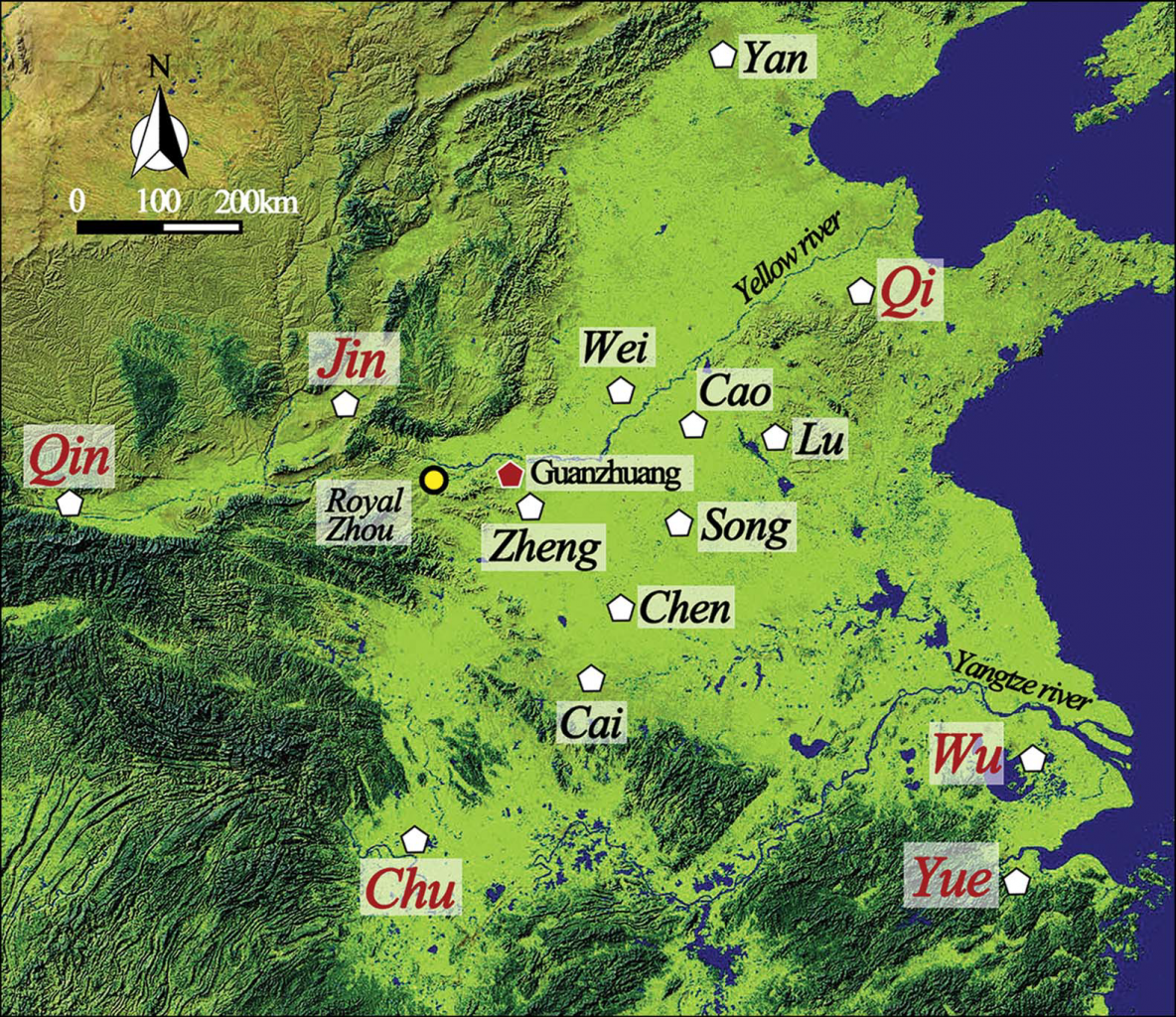 First coins
Coins first appeared in Lydia (Western Anatolia), Ancient Greece, and China. The oldest coins, as a rule, were minted from an alloy of gold and silver. According to one version, the Lydian king Aliatt already in the 7th-6th centuries BC established such a production, but this statement is questioned. The very first full-fledged state monetary system was created at the end of the 6th century BC by the ruler of the Persian Empire, Darius I.
Oldest coin factory in the world?
Hao Zhao from Zhengzhou University, together with scientists from China, conducted a study of artifacts recently excavated in Henan province and dating back to the Eastern Zhou period (770-220 BC). Archaeologists have discovered an ancient mint where standardized shoulder blades were cast.
Location
The finds were made at the Guanzhuang monument, located in Central China, 12 kilometers south of the Yellow River. Excavations, which have been going on since 2011, have revealed an ancient city enclosed by fortress walls and a moat.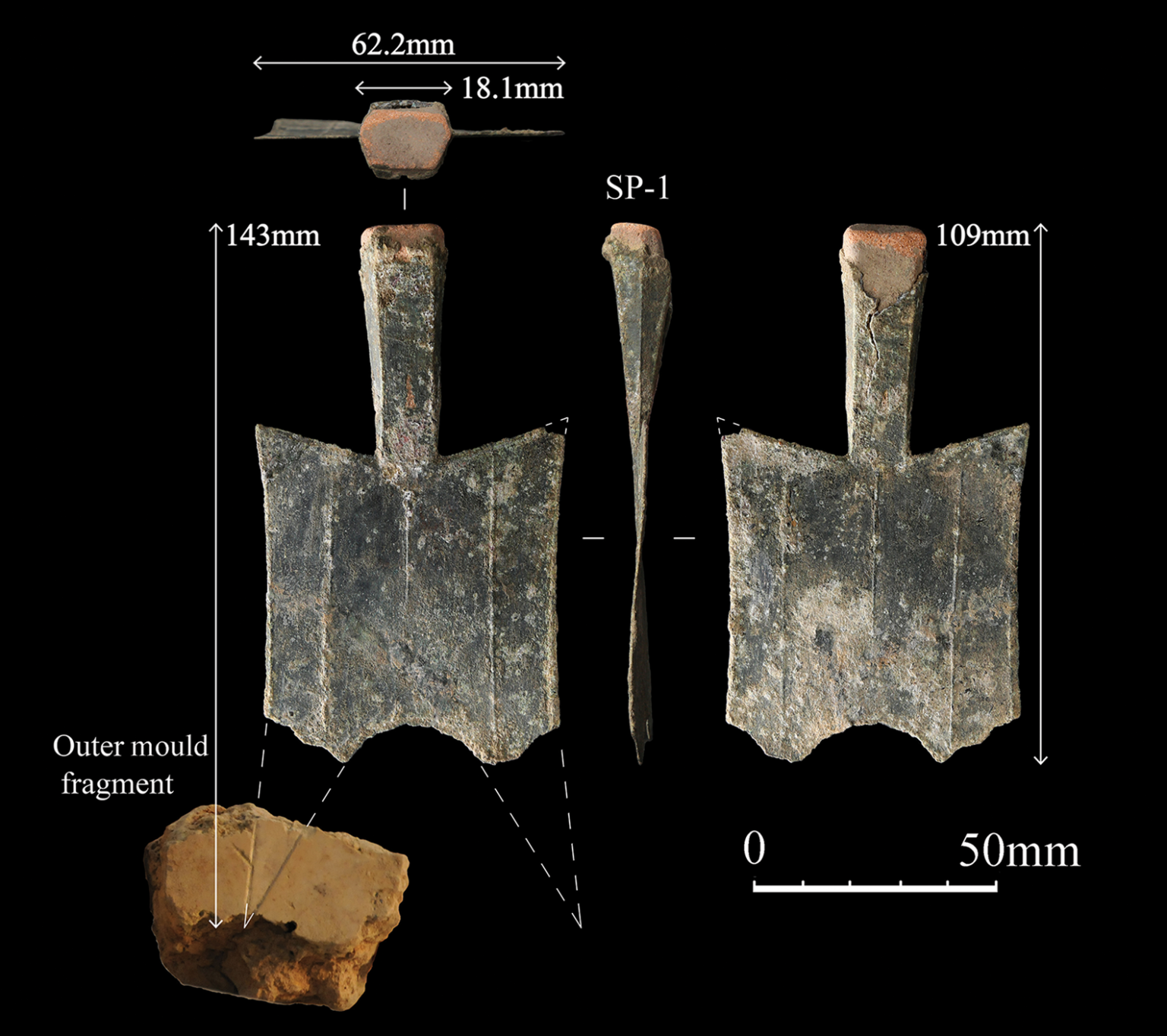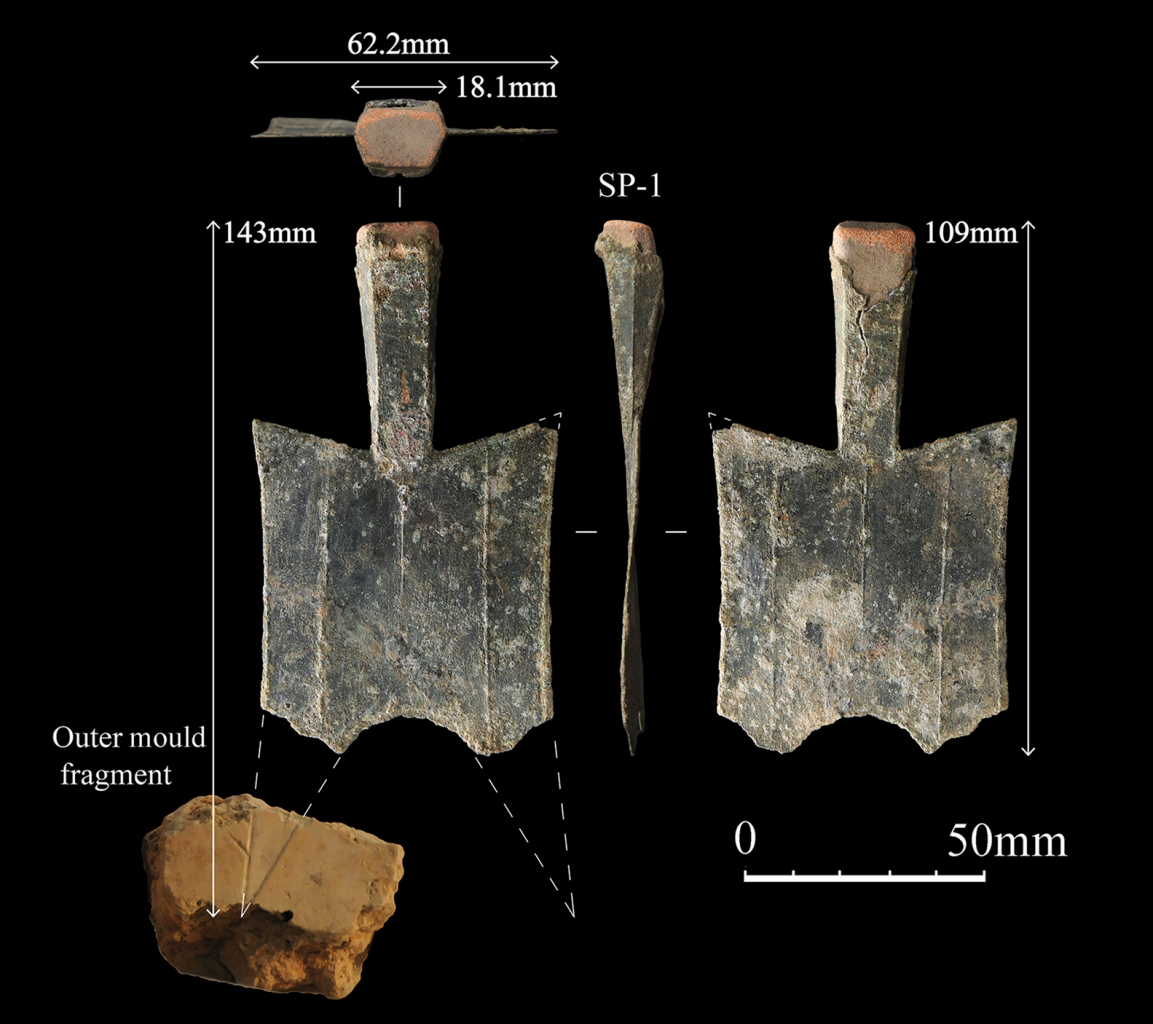 Approximate founding date
Apparently, it was founded around 800 BC and abandoned after 450 BC. Between 2015 and 2019, archaeologists found a large handicraft area in the central part of the city, where bronze, jade, and bone objects and ceramics were made.
Discoveries
In the foundry, among other things, scientists have discovered more than 6,000 clay molds for the production of various objects, as well as two ancient coins. One of them has survived very well, which allows us to estimate its original dimensions: length 143 millimeters, width 63.5 millimeters, maximum thickness 0.9 millimeters.
Weight and inscriptions
The weight of the surviving coin was 27.1 grams (the original weight was estimated by scientists at 31 grams). The spade-shaped coin has no inscriptions indicating the place of production or denomination, which is typical, according to the researchers, of the earliest items.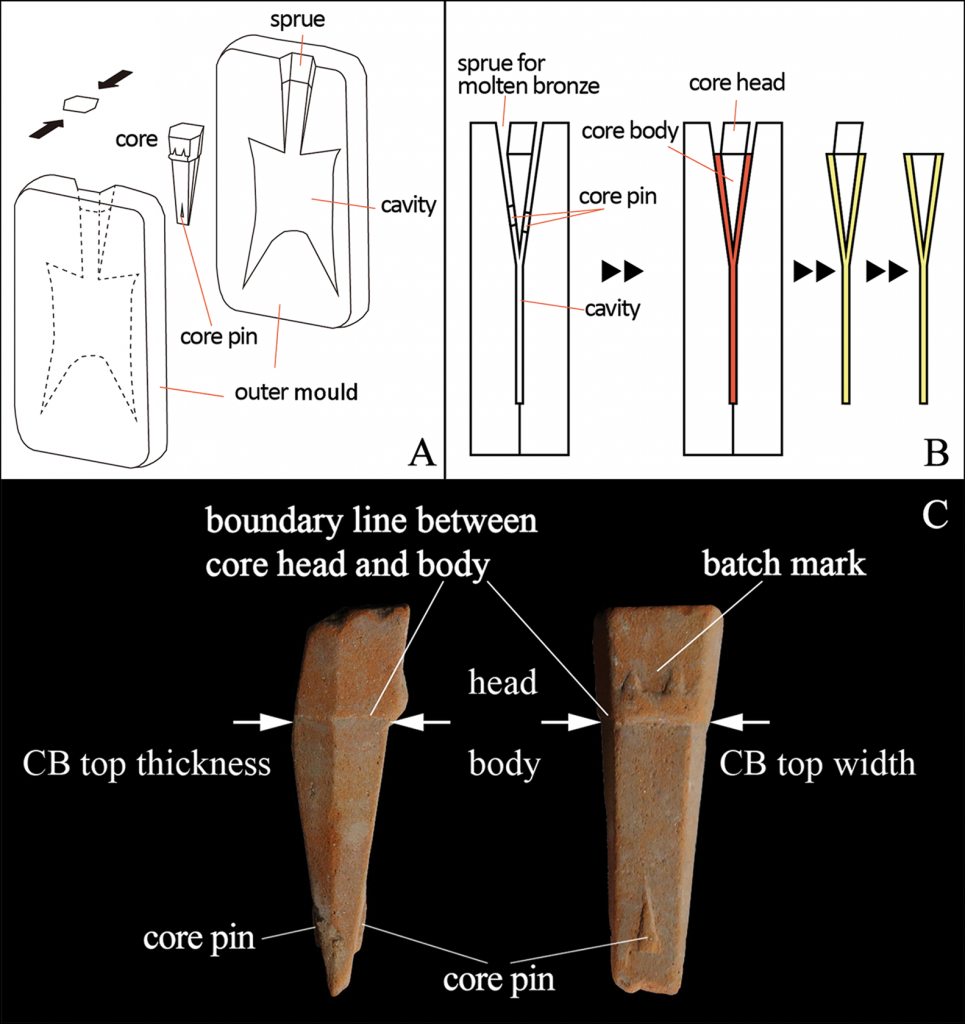 Evidence
The existence of minting in Guanzhuang confirmed the presence of ceramic molds for the production of such coins, in addition, archaeologists found 54 clay rods for casting the hollow handles of the shovels. Scientists have carried out radiocarbon dating of a series of deposits from the workshop, where the largest number of finds were made, and also carried out a typological analysis of the ceramics.
Ancient production in Guanzhuang
As a result, they discovered that foundry in Guanzhuang began around 780 BC and originally specialized in the manufacture of ritual vessels, weapons, chariot parts, and ceremonial items. However, between 640 and 550 BC, the workshop established a standardized minting of bronze coins in the form of spatulas.
Scientists have come to the conclusion that the oldest evidence of coinage with reliable dating was found in Guanzhuang.
---
Join the discussion and participate in awesome giveaways in our mobile Telegram group. Join Curiosmos on Telegram Today. t.me/Curiosmos
---
Sources:
• Dvorsky, G. (2021, August 5). World's oldest KNOWN Coin Mint unearthed in China. Gizmodo.
• Kramer, J. (2021, August 5). 'World's oldest' coin factory discovered in China. History.
• Tonkin, S. (2021, August 5). World's oldest COIN Mint is discovered in China. Daily Mail Online.
• Zhao, H., Gao, X., Jiang, Y., Lin, Y., Zhu, J., Ding, S., Deng, L., & Zhang, J. (2021, August 6). Radiocarbon-dating an early minting site: The emergence of STANDARDISED coinage in CHINA: ANTIQUITY. Cambridge Core.
Share Now