Remembering Opportunity! Oppy's legacy will live on.
One of the most iconic rovers to ever set 'wheels' on Mars was Oppy. The Opportunity rover was our very own alien explorer designed to operate for no more than 90 days.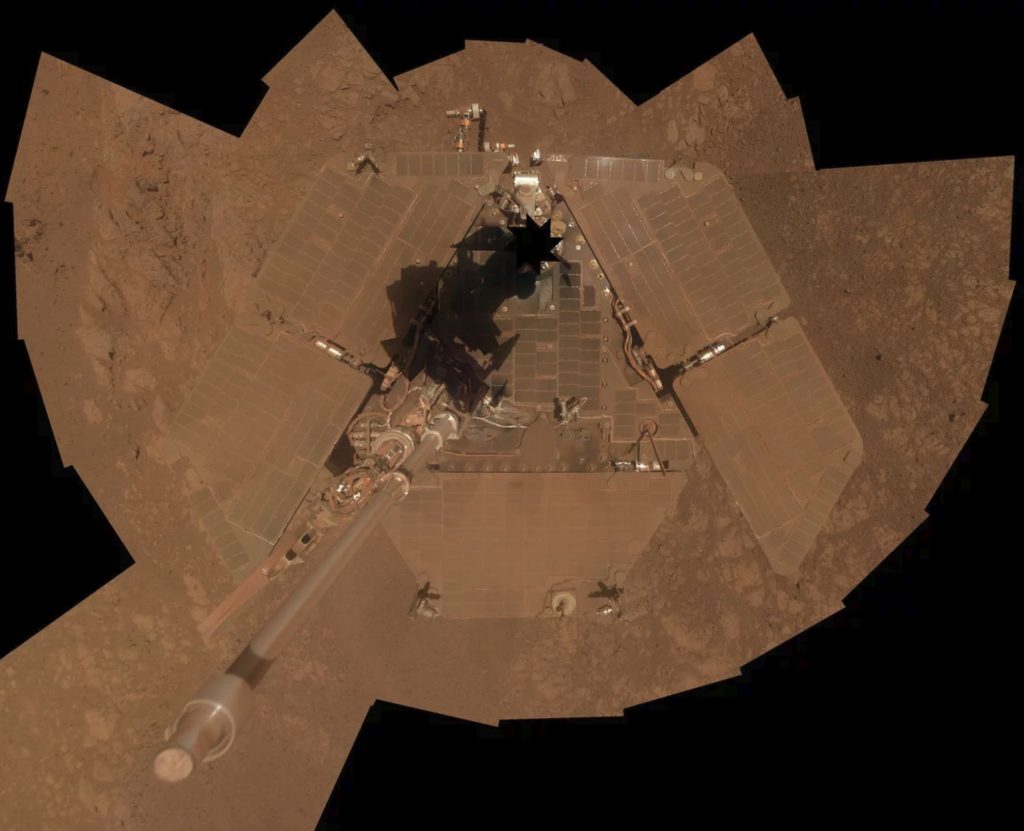 It ended up exploring the Maritan landscape for fifteen years, breaking records and exceeding all expectations.
For fifteen years, Oppy has been sending data back to Earth. It helped scientists understand what Mars was really like.
But the rover is no more.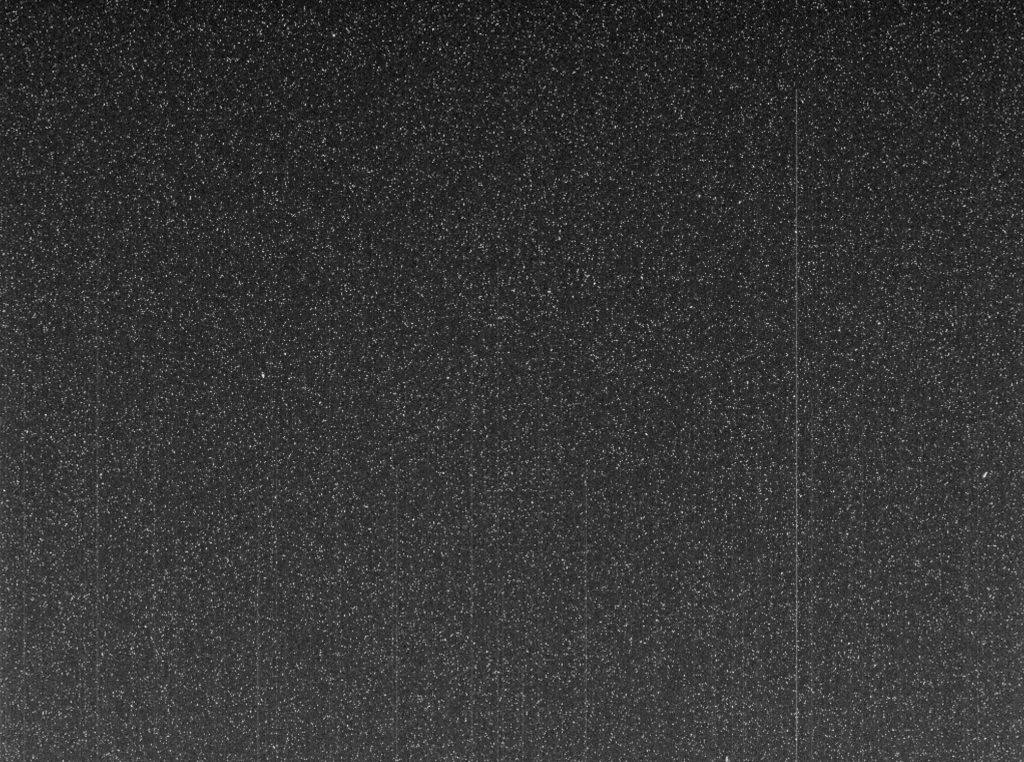 According to science reporter Jacob Margolis, scientists at NASA said the last message they received from Opportunity effectively translated to, "My battery is low and it's getting dark."
The last message they received was basically, "My battery is low and it's getting dark." They hoped that the windy season would clear dust off the solar panels (if that was the problem). Since then they've been pinging her again and again, every way they knew… 3/

— Jacob Margolis (@JacobMargolis) February 12, 2019
The Rover's end came after a doomed and ferocious dust storm engulfed Mars, preventing the rover from recharging its batteries via its solar panels.
Mission controllers have tried countless times to make contact with Oppy ever since the dust storm on Mars, but the rover has not managed to respond.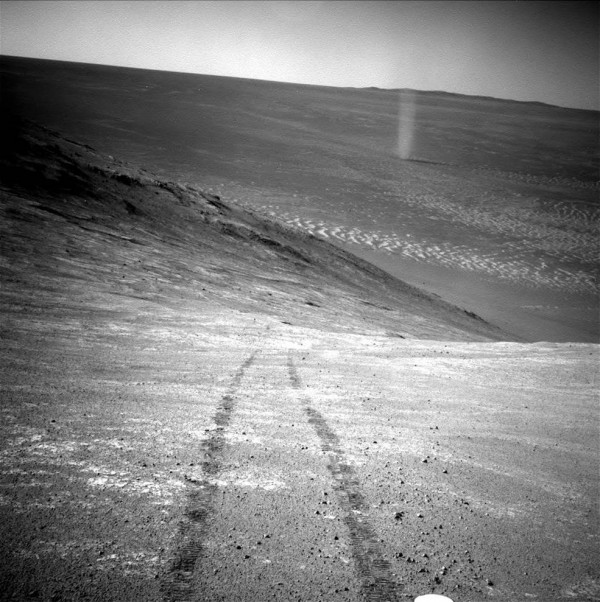 "This is a hard day," project manager John Callas said during a press conference inside an auditorium at NASA's Jet Propulsion Laboratory (JPL) packed with hundreds of current and former members of the team that oversaw Opportunity and its sister rover Spirit.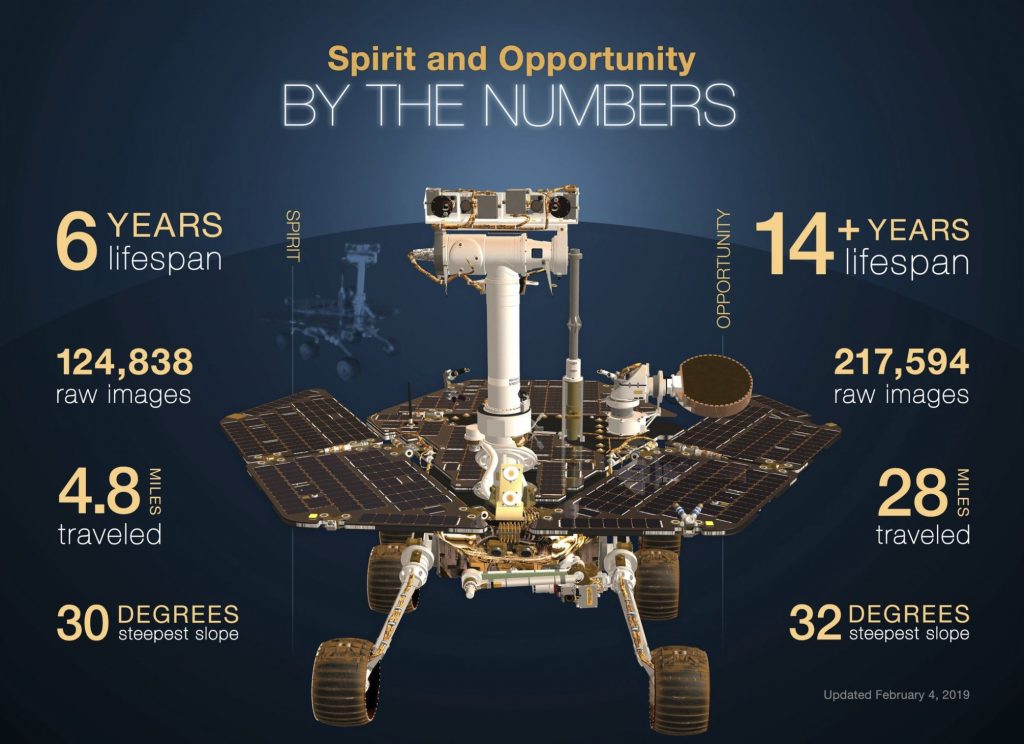 "Even though it's a machine and we're saying goodbye, it's still very hard and very poignant, but we had to do that. We came to that point."
Opportunity was exploring Mars' Perseverance Valley when the fiercest dust storm in decades hit Mars, causing the rover to lose contact.
According to reports, flight controllers sent more than 1,000 recovery commands to Oppy, but all of them seem to have been in vain as the rover never responded.
"We have made every reasonable engineering effort to try to recover Opportunity and have determined that the likelihood of receiving a signal is far too low to continue recovery efforts," explained Callas.
During its record-breaking time on Mars, the Opportunity Rover has snapped and beamed back more than 217,000 images back to Earth.
Oppy also uncovered the surface of 52 rocks with fresh mineral coverings for analysis.
---
Join the discussion and participate in awesome giveaways in our mobile Telegram group. Join Curiosmos on Telegram Today. t.me/Curiosmos
Share Now