The Hebrew University of Jerusalem has recently unveiled a stunning collection of 110 handwritten pages belonging to one of the greatest minds ever living on Earth: Albert Einstein. Einstein, one of the founding fathers of the Hebrew University of Jerusalem, gifted the university's archives many artifacts, including documents, medals, and personal notes. "We at the Hebrew University are proud to serve as the eternal home for Albert Einstein's intellectual legacy, as was his wish," the Archives" Academic Director, Professor Hanoch Gutfreund, said in a statement.
The letter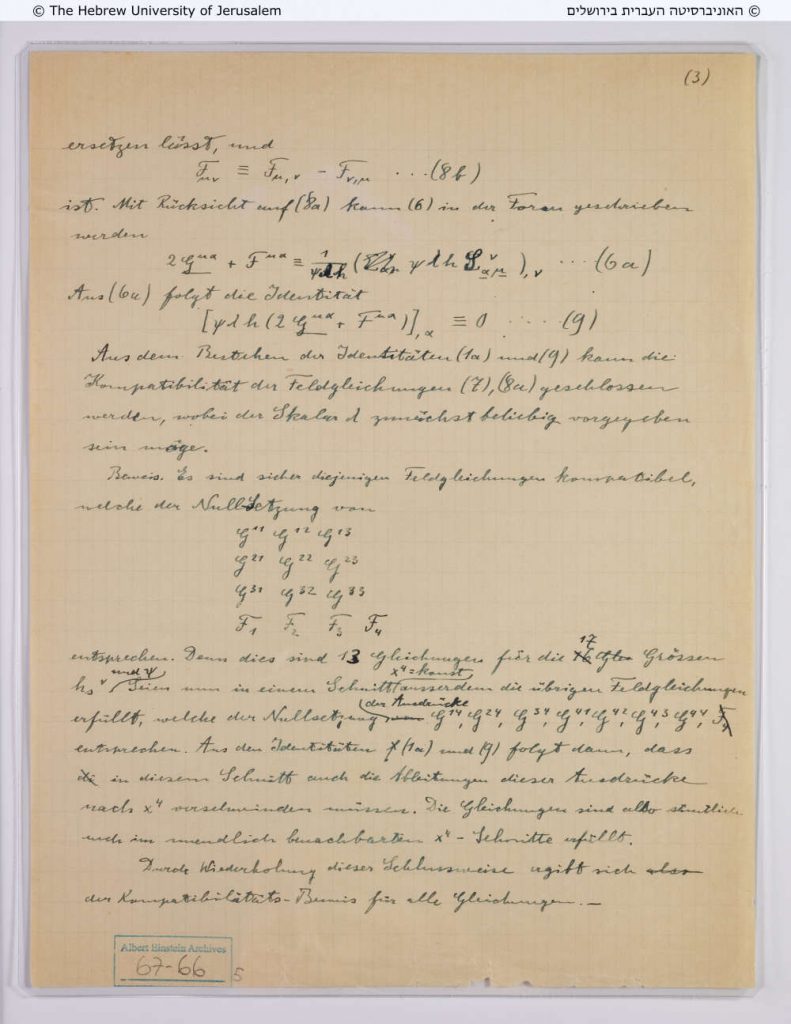 Of the 110 pages, researchers have revealed that 84 are mathematical derivations and unedited research notes, written by Einstein between 1944 and 1948. Scholars have yet to understand the scientific context of many recently revealed papers completely. Still, they are working on deciphering some of this work's possible implications for future research.
"The scientific connection of many of these calculations is still unclear," Hebrew University explained. The new documents also include a letter written by Einstein to his son Hans Einstein, who was living in Switzerland at the time.
What Einstein wrote
In the letter, Einstein wrote of his concern over a possible war while also reflecting optimism hoping for better times two years after the Nazis had taken power in Germany in 1933.
"I read with concern about a significant movement in Switzerland incited by the German bandits. But I believe that things are slowly beginning to change, even in Germany. Let's hope that there isn't a war in Europe before that. Germany's arming itself is dangerous, but the rest of Europe is finally taking it seriously, particularly the British. It would have been better and easier if they had acted with a heavier hand a year and a half ago," Einstein wrote.
One of the more interesting notes in the 110 recently digitized is an unpublished appendix to a scientific article where Einstein describes his Unified Theory uniting electromagnetism and gravity. Albert Einstein spent 30 years of his life trying to prove the theory.
Have something to add? Visit Curiosmos on Facebook. Join the discussion in our mobile Telegram group.
Share Now