Mind=Blown.
To reach the so-called 'Stairway to Heaven' (or Gateway to heaven), visitors grab a ride from Zhangjiajie's center in China's Hunan province.
Taking a ride on the breathtaking Tianmen Mountain Cableway, you travel for around half an hour and climb up nearly 24,500 feet.
Once there, you are almost at the highest point of Tianmen Mountain. The ride finishes leaving you in front of the so-called gateway to Heaven'.
The Tianmen Cave is the highest naturally occurring arch anywhere in the world, and it is because of that it has earned the nickname the gateway to haven.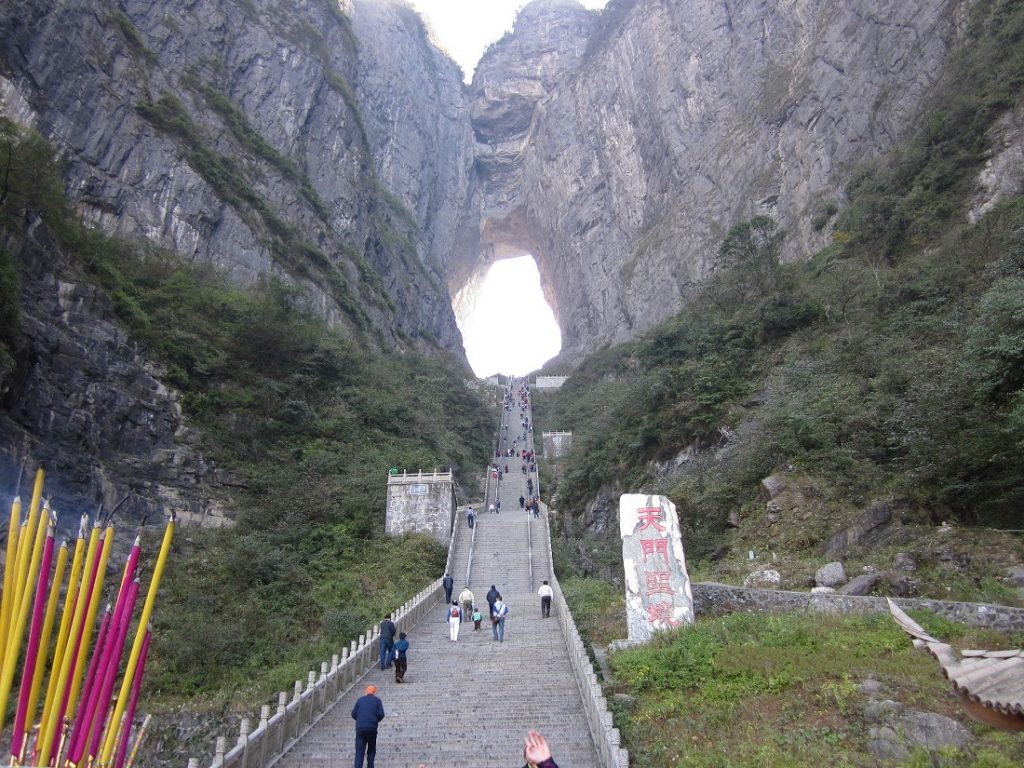 Because of its breathtaking view and nature surrounding it, people from all over the world come to witness a mind-bending, unforgettable view.
But before you can reach the stunning landmark, you have to walk up 999 on the 'stairway to heaven.'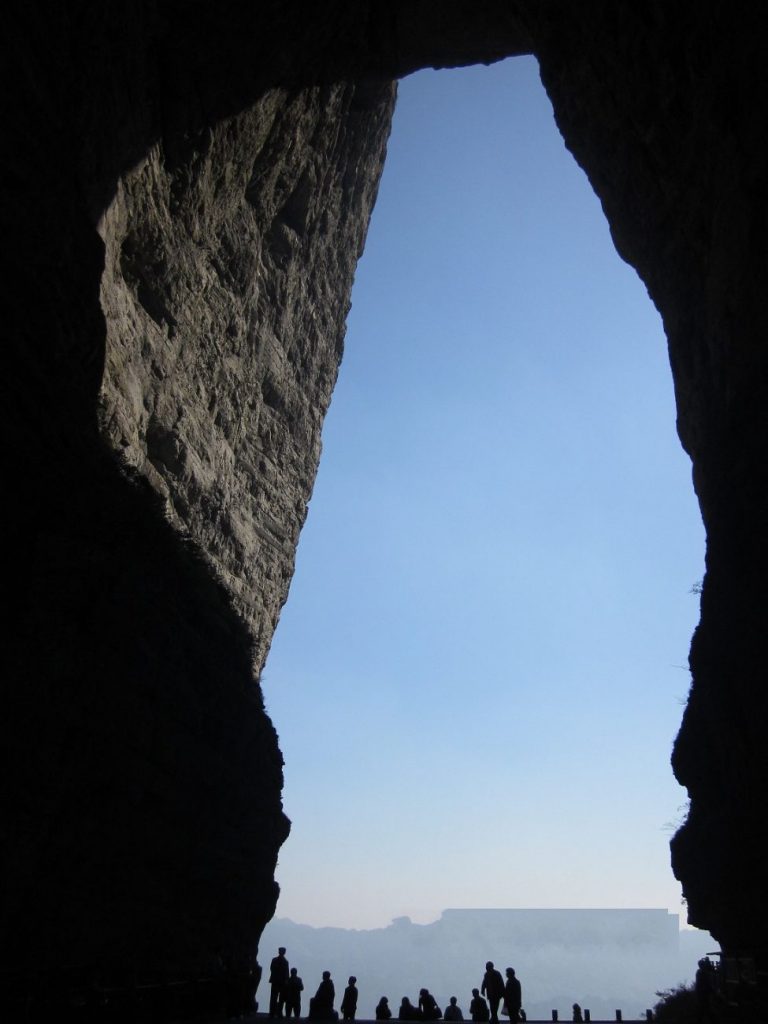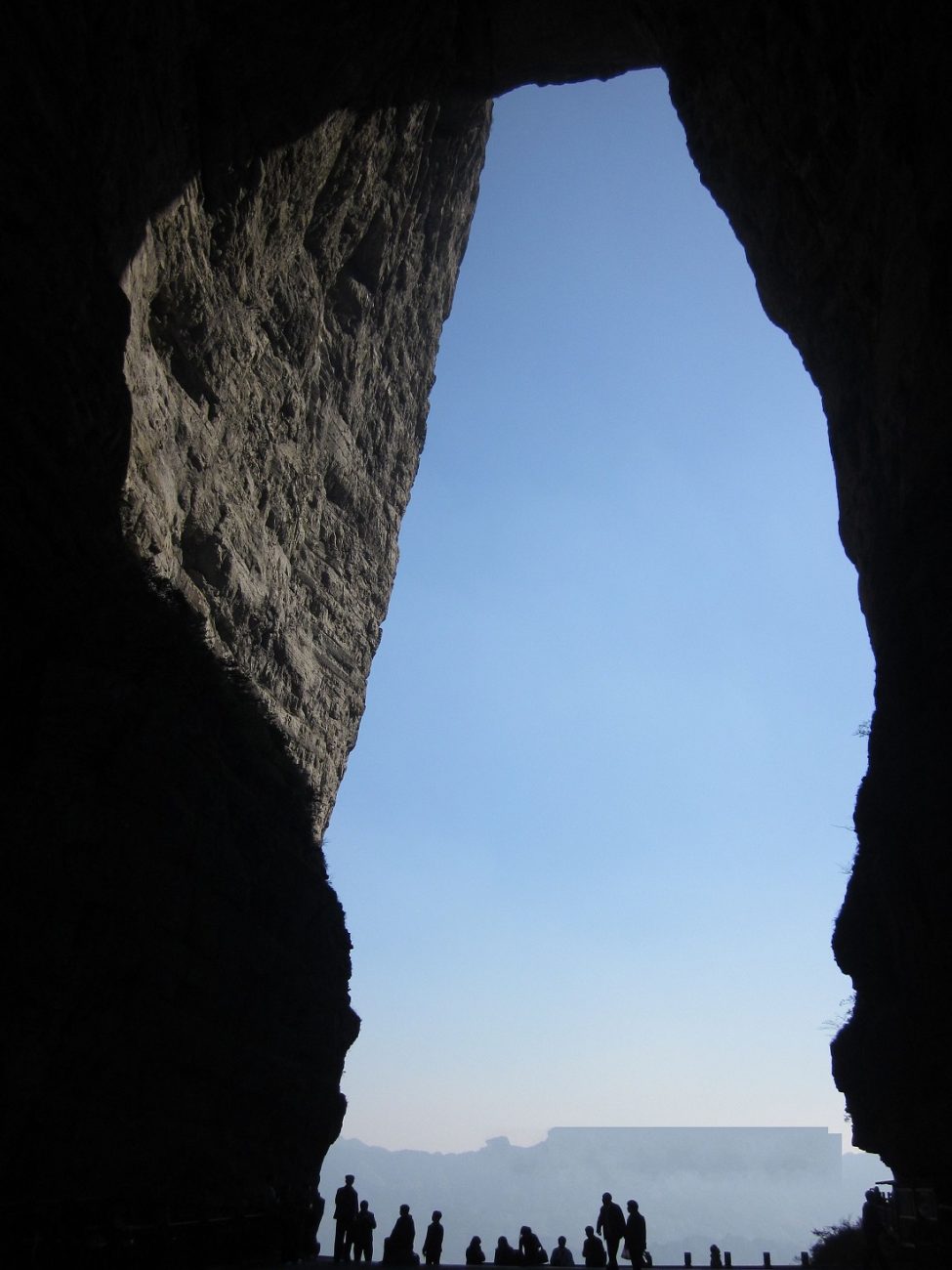 There are 999 stairs not because 1,000 stairs were unnecessary, but because the number nine happens to be lucky in Chinese numerology. It represents good fortune as well as eternity.
Besides, it is believed that in the Taoist tradition, these mystical 999 steps are the supreme number and the symbol of the emperor.
Some residents even believe that the mountain and the mysterious arch are home to a mystical force.
Once you reach the top, you'll find yourself below a cave around 430 feet tall and 190 feet wide.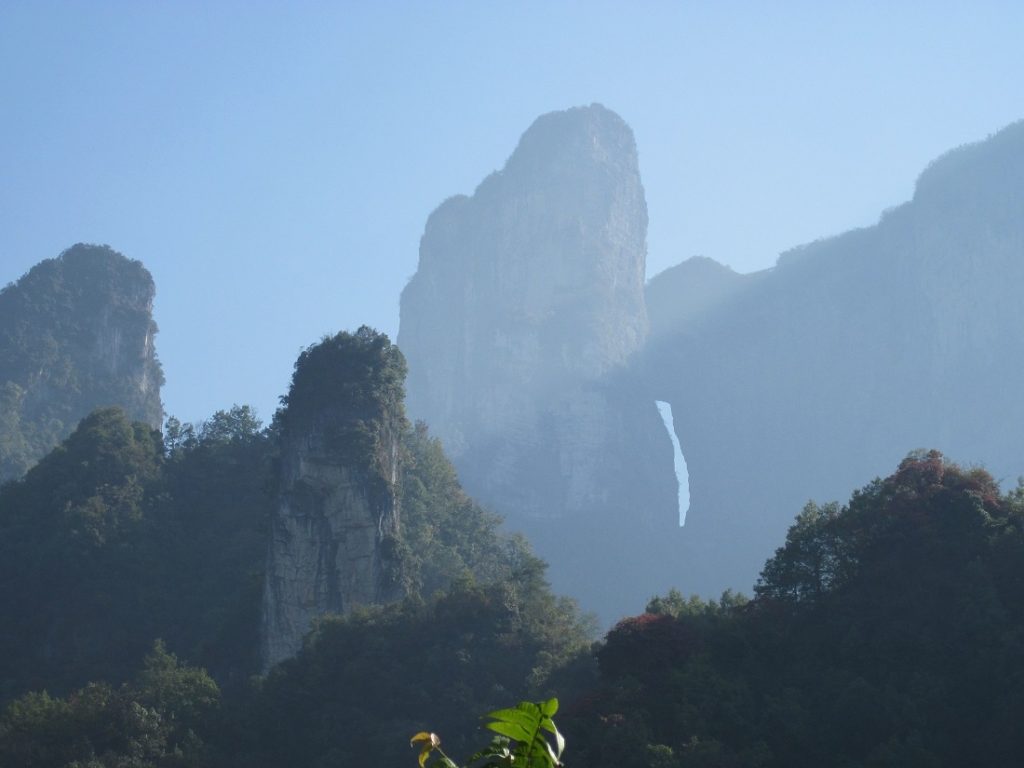 In February 2018, a hybrid Range Rover SUV driven by Ho-Pin Tung climbed the 45-degree angle staircase of 999 steps to Heaven's Gate using a combination of gasoline and electric battery power.
---
Join the discussion and participate in awesome giveaways in our mobile Telegram group. Join Curiosmos on Telegram Today. t.me/Curiosmos
Share Now