Scientists confirmed the artificial origin of the two dozen underground pits discovered near Stonehenge last year.
In 2020, British explorers stumbled upon a complex of more than 20 giant prehistoric pits by complete accident.
A year later, a group of archaeologists has proven that the ring of underground pits near Stonehenge was created by human hands more than 4,500 years ago.
---
The mysterious underground pits near Stonehenge
Last summer, a research team led by Professor Vincent Gaffney from the Bradford University discovered regularly circular underground pits near Stonehenge using remote sensing techniques.
These giant holes, 20 in total, were carved into the chalk and together form a ring with a two-kilometer diameter around another megalithic site, the Durrington Walls. However, many scientists were wary of the hypothesis of the artificial origin of voids. In their opinion, such 'structures' could well have arisen naturally.
The underground pits are located about 3 km from Stonehenge. Their depth reaches 5 m, and their width is more than 10 m. Moreover, the diameter of the circle itself, formed by giant pits, is 2 km.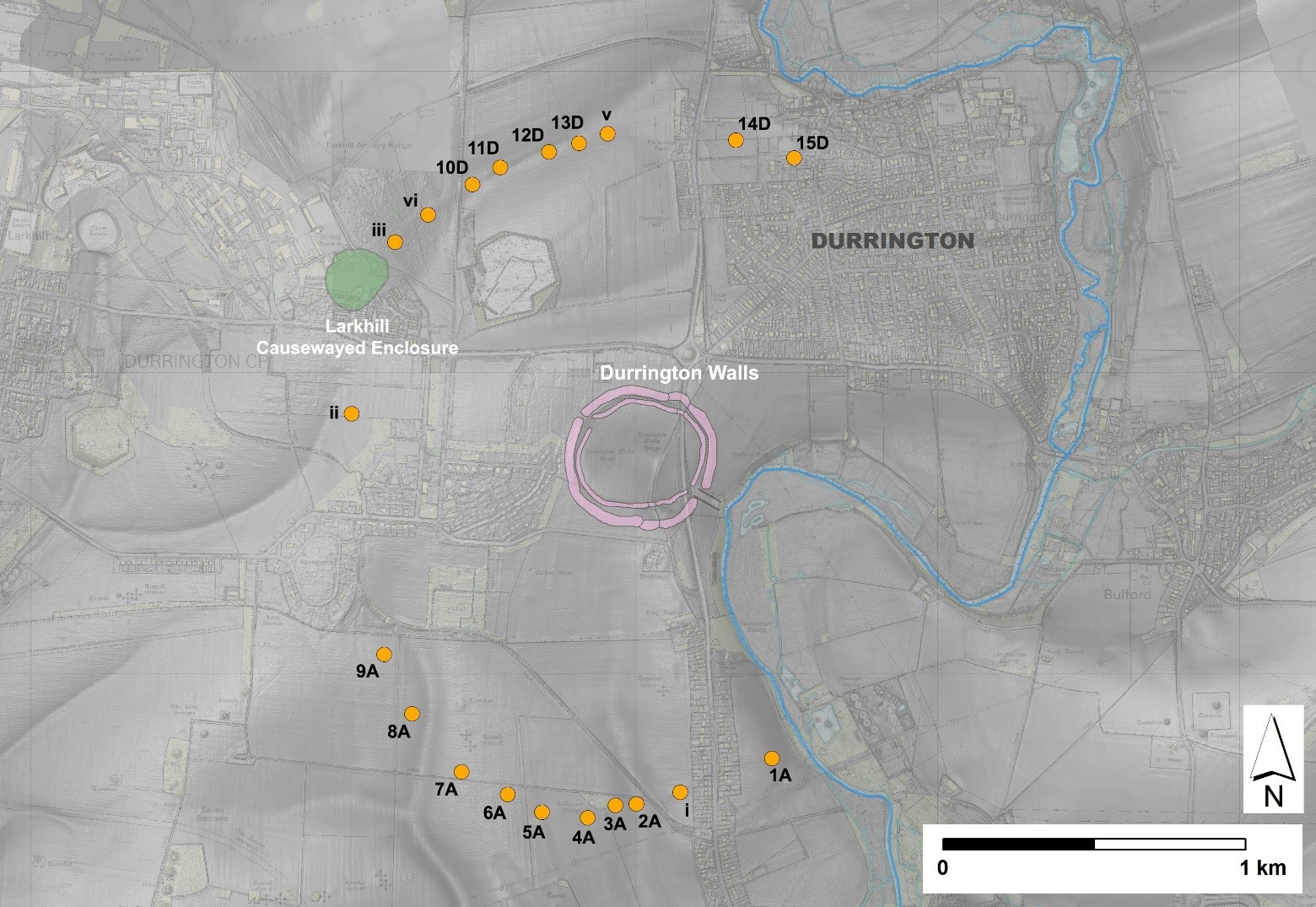 Subsequent research
To investigate the site, archaeologists used remote sensing technologies and analyzed sedimentary rocks. These advanced research methods allow scientists to investigate the features of the subterranean landscape and notice unnatural disturbances.
Another addition is the use of optically stimulated luminescence (OSL). With this method, scientists get an approximate date for the last time sedimentary rocks were exposed to light. All this allowed researchers to reconstruct the history of the landscape in detail and confirm that the pits were created by humans and not natural processes.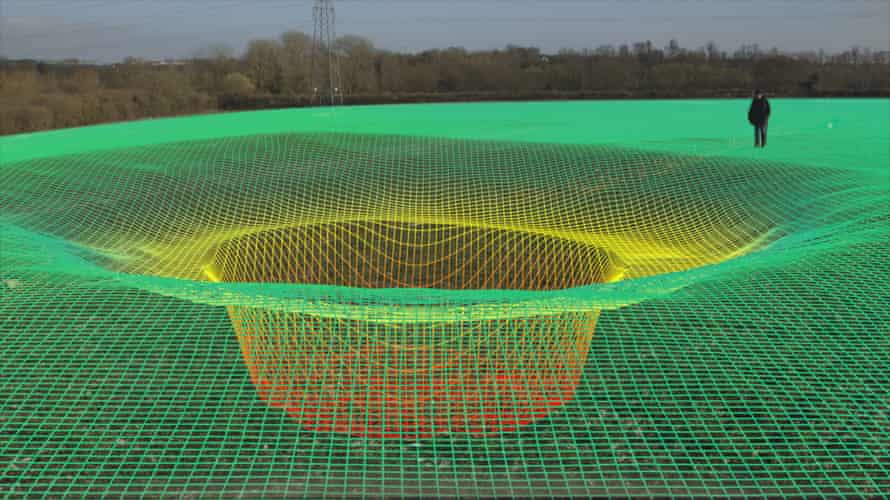 Age and purpose of the underground pits near Stonehenge
Archaeologists studied 9 out of the 20 discovered pits and found that they were nearly identical. The site has been dated to approximately 4,500 years ago. Given that the site is located near Durrington Walls, which was an ancient settlement believed to be the home of Stonehenge's builders, what about its actual purpose.
Experts suggest that the stone composition served as a border of a sacred place. An alternative theory points out the possibility that the underground pits might have had some cosmological significance like Stonehenge. We are more than aware that ancient builders often created monuments in accordance with the skies.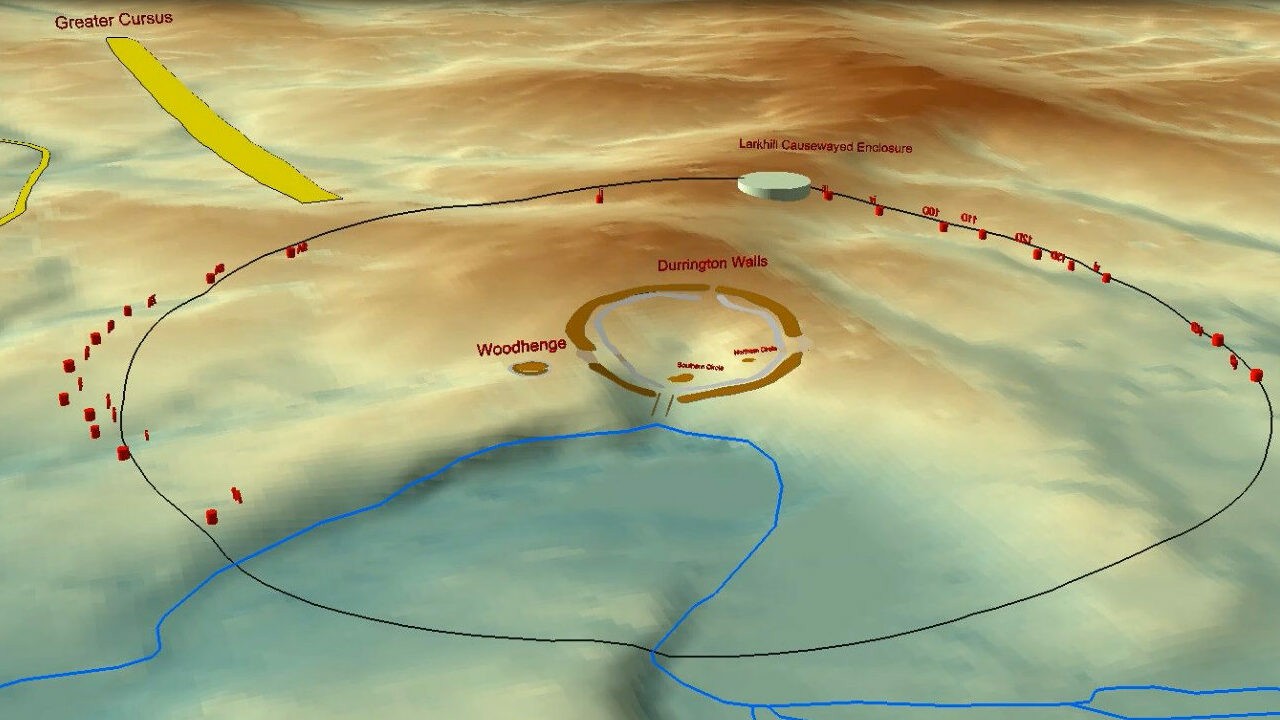 Ancient Britons had a complex society
In addition, this find suggests that the structure of society and the worldview of the ancient Britons were much more complex than previously thought. After all, it would take a colossal organization of labor in order to dig such mines with the help of hand-held stone tools.
Experts point out that this is the largest prehistoric monument ever discovered in the UK. According to them, it is especially surprising that the ring of two dozen mines could not be found earlier. After all, few places on Earth have been studied as much as the area surrounding Stonehenge.
The latest discoveries will soon be presented in a documentary called 'Stonehenge: The New Revelations'. For anyone interested, it will be aired on December 9 on Channel 5.
---
Join the discussion and participate in awesome giveaways in our mobile Telegram group. Join Curiosmos on Telegram Today. t.me/Curiosmos
---
Sources:
• Alberge, D. (2021, November 23). New tests show neolithic pits near Stonehenge were human-made. The Guardian.
• Greenberger, A. (2021, November 23). Mysterious ancient pits near Stonehenge were human-made, research confirms. ARTnews.com.
• Hoare, C. (2021, November 24). Stonehenge breakthrough: New tests uncover neolithic secret: 'it's one enormous structure'. Express.co.uk.
• Howard, H. (2021, November 24). Stonehenge 4,500-year-old pits are man-made, reveal scientists. Daily Mail Online.
Share Now