The Konark Sun Temple (believed to have been built during the 13th-century CE) is a massive stone-built temple in the shape of a giant chariot, dedicated to the Hindu Sun God. Its architectural and design elements are out of this world.
There are many ancient temples scattered around the globe that challenge our very understanding of ancient civilizations and their architectural and engineering capacities.
In the past, we wrote about a few of them. See here, here and here.
Located about 35 kilometers northeast from Puri on the coastline of Odisha, India is the Konark Sun Temple, an ancient engineering wonder attributed to king Narasingha Deva I of the Eastern Ganga Dynasty about 1250 CE.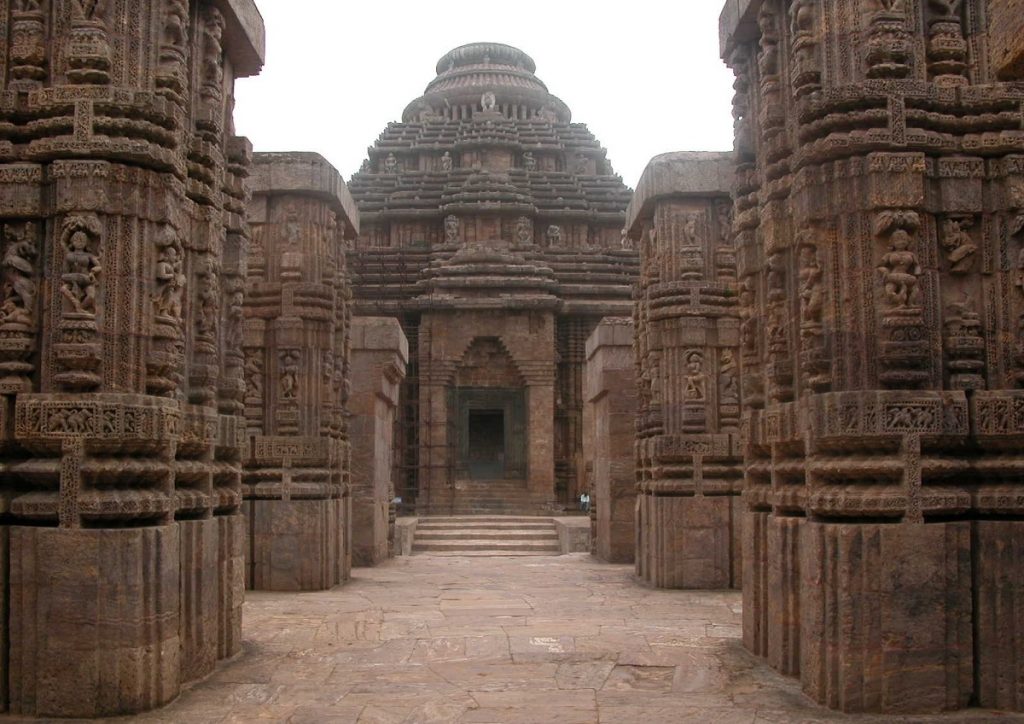 Its name, Konark, derives from the Sanskrit words Kona, which means corner or angle and Arka, which in translation means the Sun.
The temple was built in honor to the Hindu Sun God Surya, and the massive structure was built in the form of a 100-foot (30 m) high chariot with immense wheels and horses, all carved from stone.
The builders of the temple used three different types of stone.
According to surviving ancient texts, Chlorite was used for the door lintel and frames as well as some sculptures.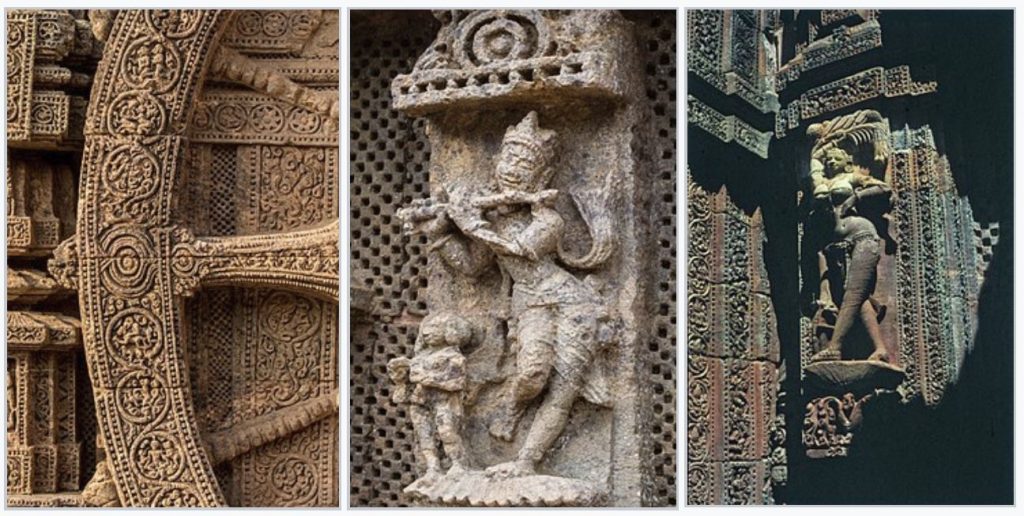 The ancient builders made us of Laterite for the cone of the temple's platform as well as the staircases located near its foundation.
Khondalite was also used for different parts of the temple.
Interestingly, none of the stones used in the building process originated from quarries located in the vicinity.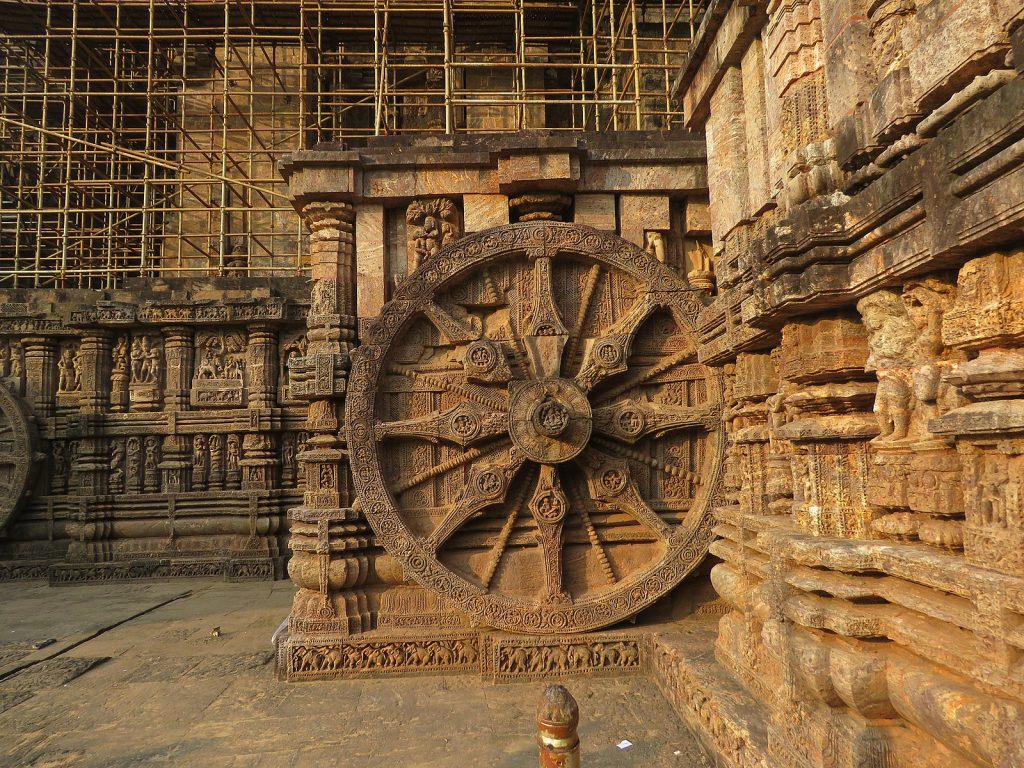 Experts estimate that the builders obtained the materials from distant quarries and then transported the massive stones using the rivers and water channels near the site.
At its prime, the temple stood over 200 feet (61 m) high.
Today, much of the temple remains in ruins, especially the massive shikara tower over the sanctuary.
The exact reason why the temple was partially destroyed remains an enigma to experts.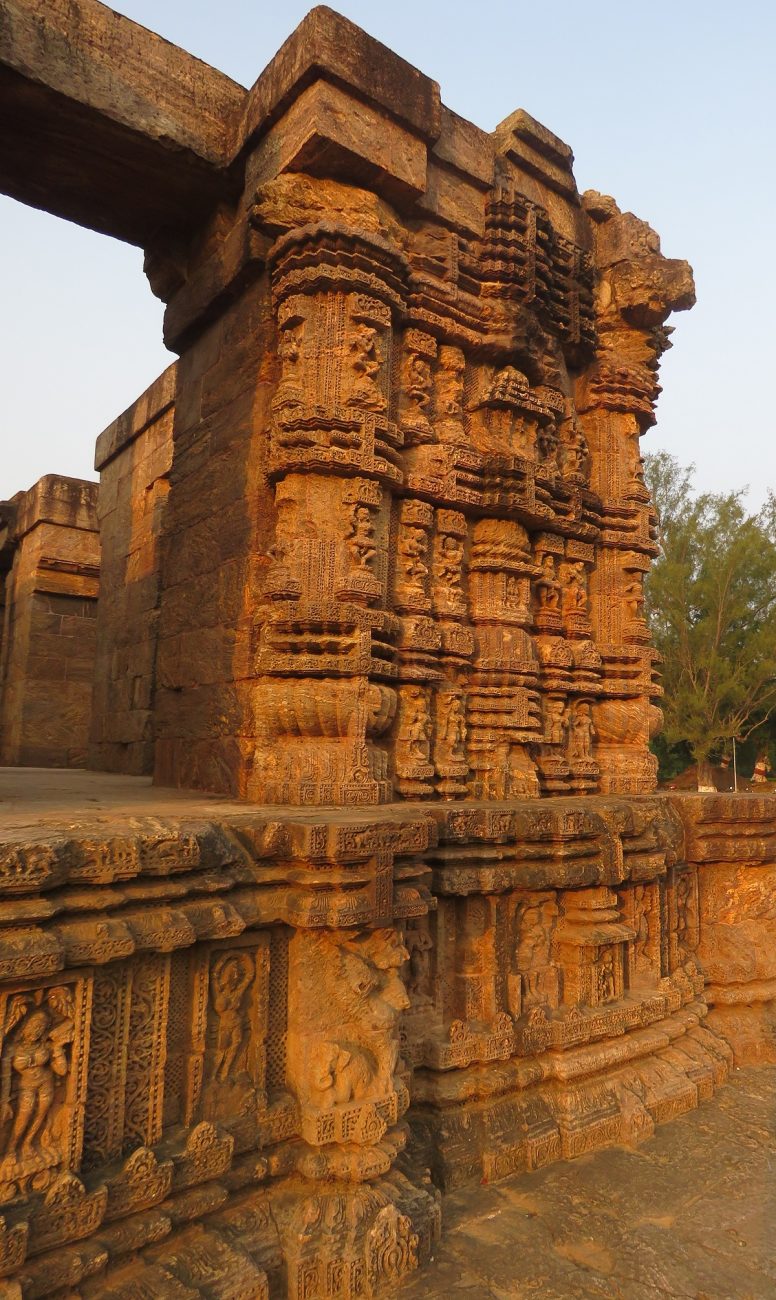 There are several theories ranging from natural disaster, to deliberate destruction due to being sacked in ancient times by various invading armies.
Some scholars argue that the temple was never actually completed, or that it collapsed during initial construction phases.
The temple is famous for its intricate artwork, iconography, and themes, including erotic kama and mithuna scenes.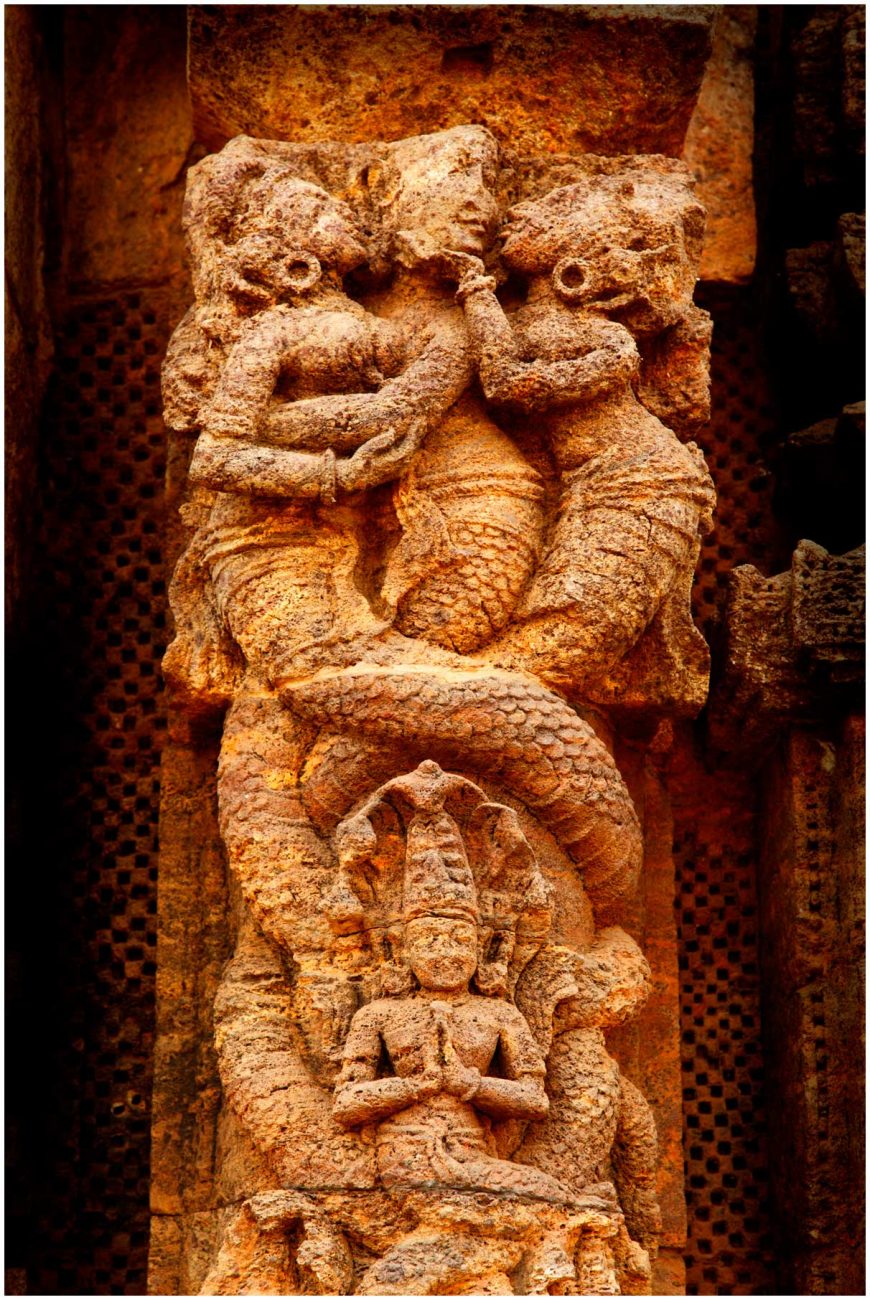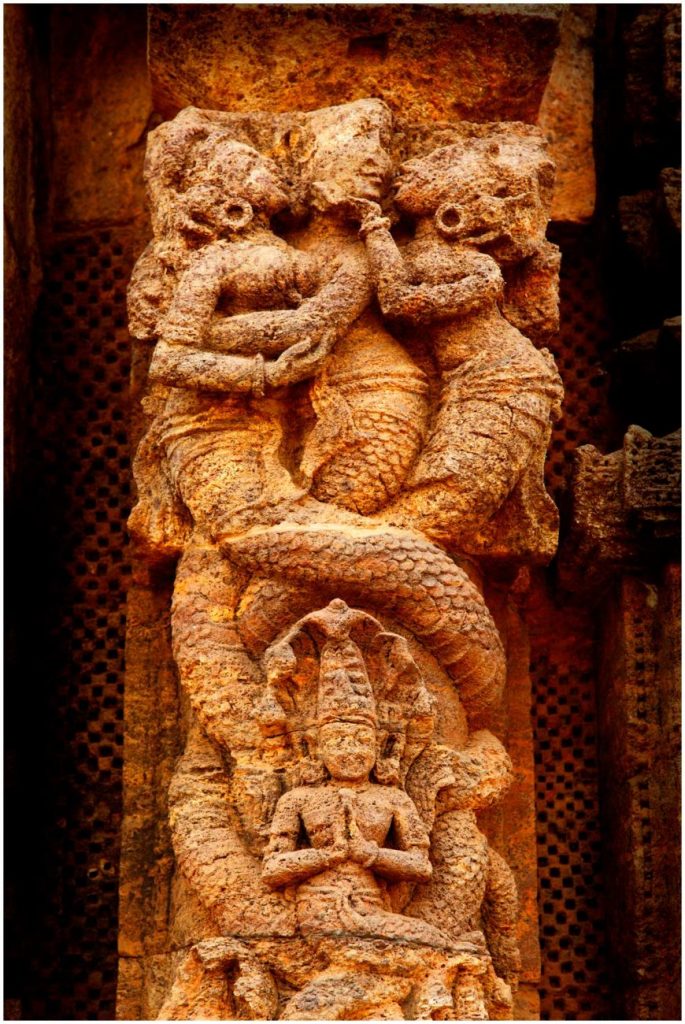 One of the most amazing design elements of the temple, which by itself is already mind-bending, is a massive stone wheel engraved into the walls of the temple.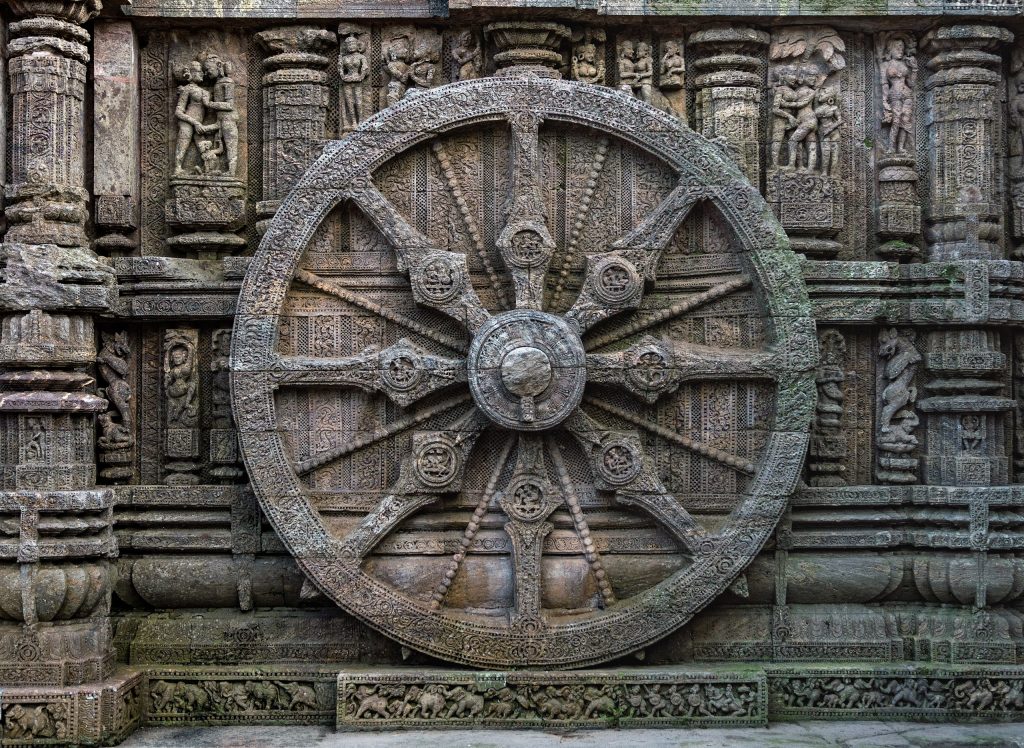 As the temple was designed as a massive chariot, it features 24 such wheels. Each of the wheel at the Konark Sun Temple has a diameter of 9 feet, 9 inches, s and 8 spokes.
The Kanark Sun temple was declared a UNESCO world heritage site in 1984. It remains an active, major pilgrimage site for Hindus, who gather here every year for the Chandrabhaga Mela around the month of February.
Share Now