Every now and then, people created unconventional weapons as attempts to reinforce their military strength. Innovation has always walked side by side with warfare. Which are the strangest weapons ever found?
Humans have been creating weapons since time immemorial, but have you ever thought about the strangest weapons in history?
When thinking about human history, we generally agree that we live in the most peaceful age now. It is a fact that until the last half a century, life was accompanied by endless wars for territory and economic power. Since war has always been a major part of life, especially in ancient and medieval times, there have been countless attempts to create extraordinary weapons. Military innovation has always greatly impacted warfare but has also given us a plethora of unconventional weapons worthy of horror or fantasy movies.
Strangest weapons ever found
1. Man Catcher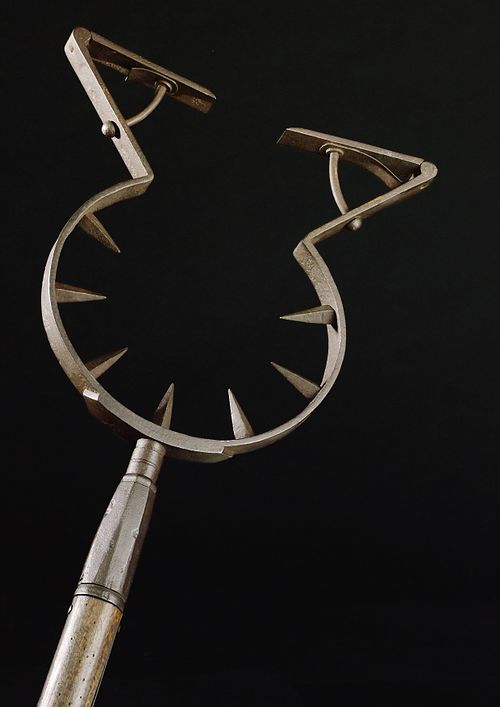 We start our list with something that can be considered fairly modern – the Man Catcher. Not so many of these have been found, but the one in the picture above is part of the inventory of a rich 19th-century collector. The main purpose of the man catcher was to catch and bring down soldiers on horses. It was used until the end of the 18th century, and although it seems like it could deal a lot of damage with its spikes, it was usually not nearly deadly.
2. Harmonica Gun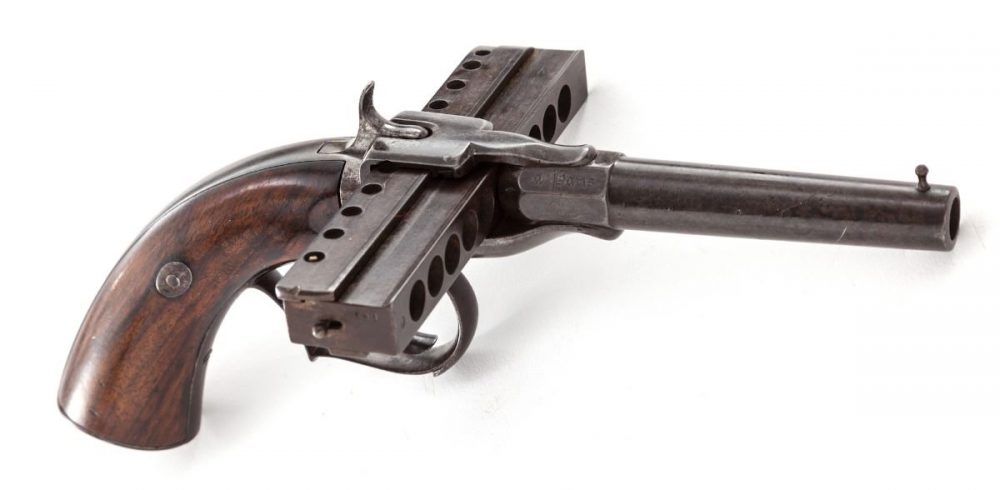 Unless you consider gunshots a kind of music, the harmonica gun has nothing to do with harmonious sounds and music. But, for obvious reasons, it got its name due to the mag's resemblance to a harmonica. As you can probably guess, this never became widespread, but it was used for over a century between the 17th and 18th centuries. Nowadays, it is a subject of interest for collectors and museums, but no similar modern guns have been created.
3. Chinese Hook Sword

The Chinese have always been impressive inventors, no matter which category of inventions you refer to, and they certainly created some of the strongest weapons in history. The Chinese hook sword was one of the Shaolin monks' main weapons during the Qing Dynasty reign and a truly effective one, to be honest. The picture above presents one such sword that dates more than 500 years ago. It was found alone, although, in most cases, each monk had two hook swords. The idea behind them was that they could connect the two swords and use them for long-range combat.
4. Chakram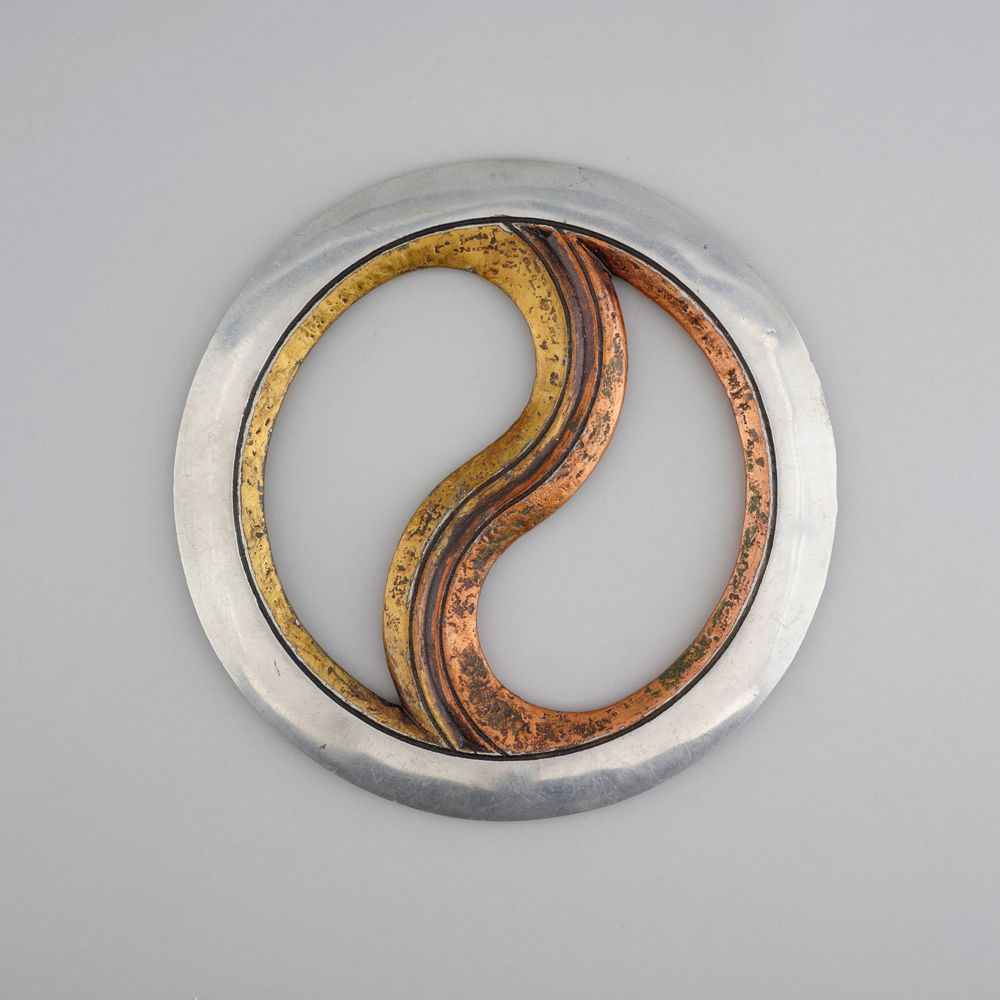 While it does resemble a beautiful frisbee, the Indian Chakram was a truly lethal weapon. In most cases, it was thrown vertically, and the warriors that used it could easily cut hands or legs with a single throw. Most throwing weapons of this kind had a diameter of 15+ centimeters, some reaching over 30. Of course, this weapon had countless versions, and each region had its own design. Ultimately, all examples were truly dangerous, and the warriors that wielded them knew how to kill with one throw.
5. Italian Boarding Sword

The Italian boarding sword is a clear example of the strangest weapons created with a specific purpose. This sword was rarely used in battle as it had the sole purpose of cutting enemy ropes during naval battles. Of course, you can easily kill someone if you swing with it, but its role was predominantly for cutting ropes. The reinforced tip was used to stab boarding warriors. One thing is for certain – this is one of the strongest weapons of the Colonial era but a truly important one in those times of naval warfare.
6. Katar, one of the strangest weapons ever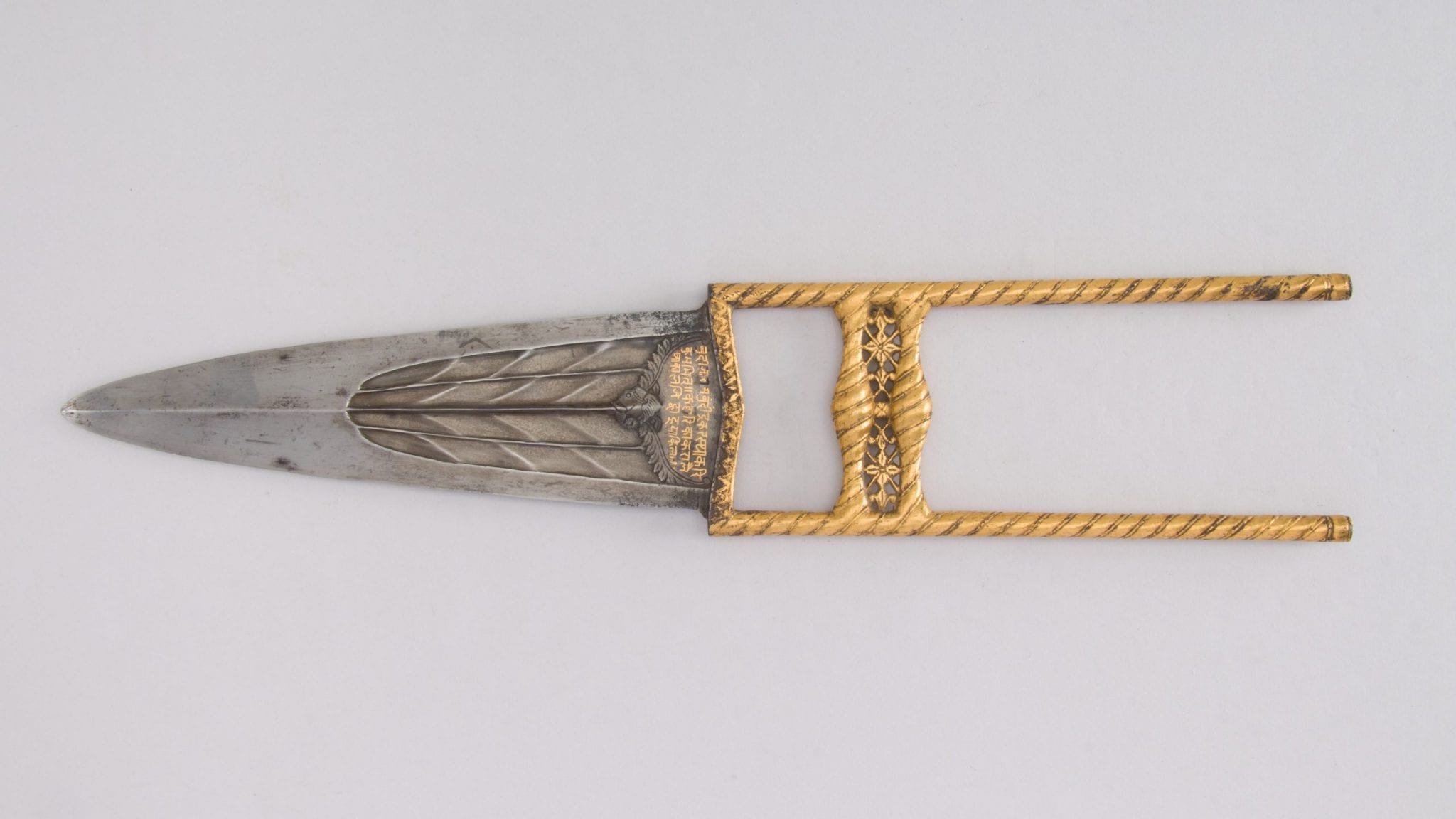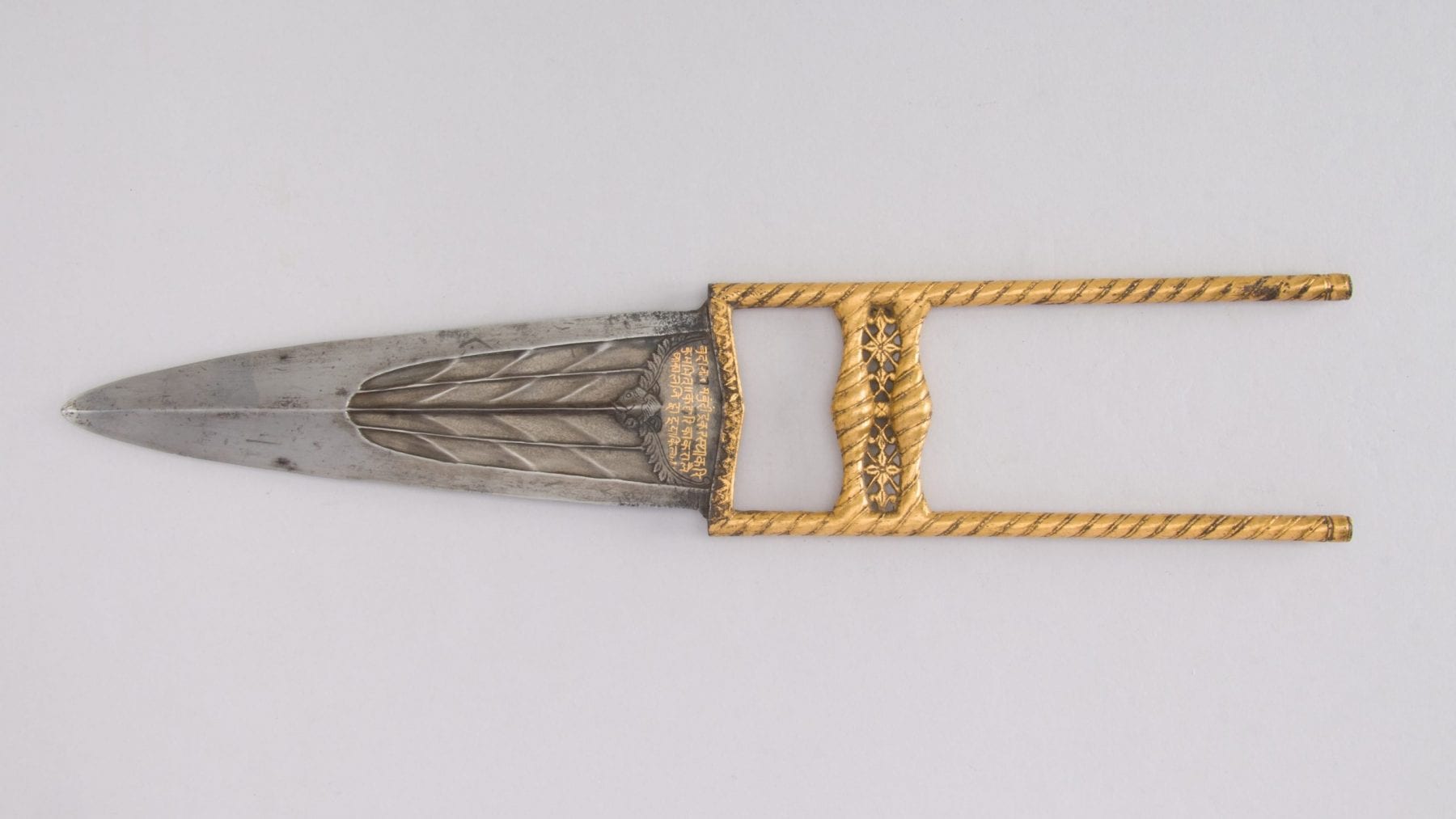 There were many variations to the Indian Katar knife. Looking at it as it is in the picture, it appears to be a single-bladed dagger. However, most katars had a small trigger on the handle, separating it into three smaller blades – something like a real-life Wolverine but without the additional boost in strength. In other words, not only is it one of the strangest weapons on our list, but it is also one of the most innovative.
7. African Kpinga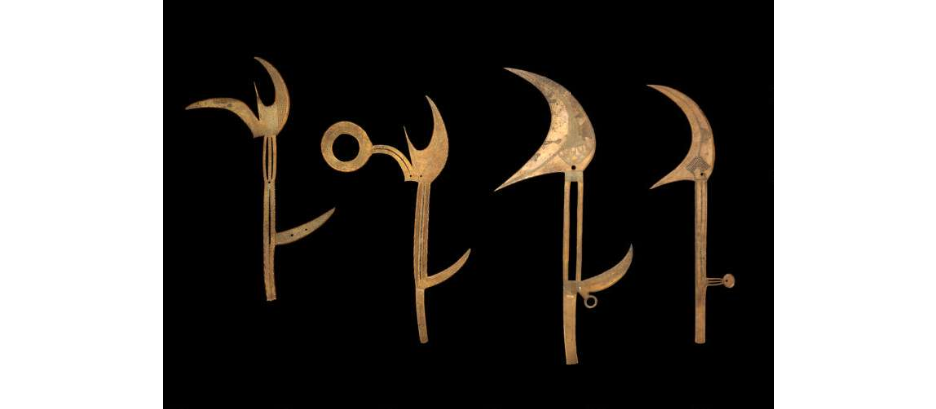 The Kpinga, also known as Mambele, was a pre-colonial African throwing weapon. As you can guess, there were countless variations of this strange weapon but the general purpose was to be thrown at enemies and potentially kill. In other cases, it was used in shield wall collisions as a multi-edged weapon to attack enemies from above and behind.
8. Maori Patu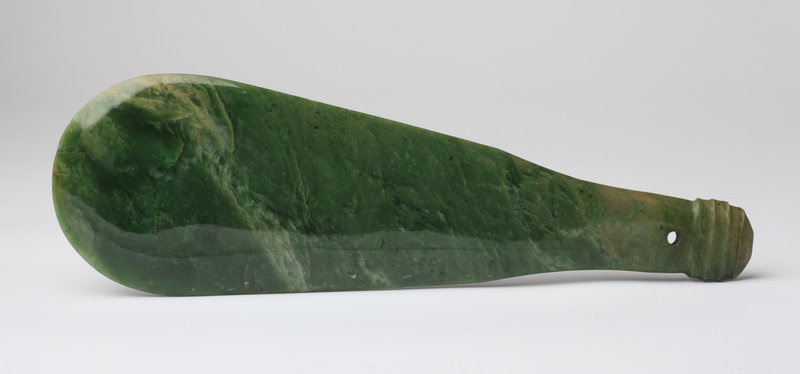 Most Maori weapons bear similar features and purposes, but the Patu was a prestigious weapon. While it generally does not appear as too dangerous or deadly, skilled warriors could easily land a killing blow with this jade weapon. Generally, it is not as unconventional as the strangest weapons we discussed above. When not in use, Maori warriors carried it on their belts as a sign of power and prestige, and the weapon was often inherited by the next generation in the family.
Have something to add? Visit Curiosmos on Facebook. Join the discussion in our mobile Telegram group
Share Now