A stunning collection.
Join us in this magical journey as we explore rare photographs of the Egyptian pyramids that show just how incredibly ancient the monuments really are.
---
Although the ancient Egyptian civilization was one of the best record-keeping cultures in the history of humankind, when it comes down to their greatest architectural achievements, we are left awestruck by a complete lack of records.
According to mainstream Egyptologists, the ancient Egyptian pyramids were constructed starting in the Third Dynasty reign of Pharoah Djoser. This was, according to experts, no more than 4,700 years ago.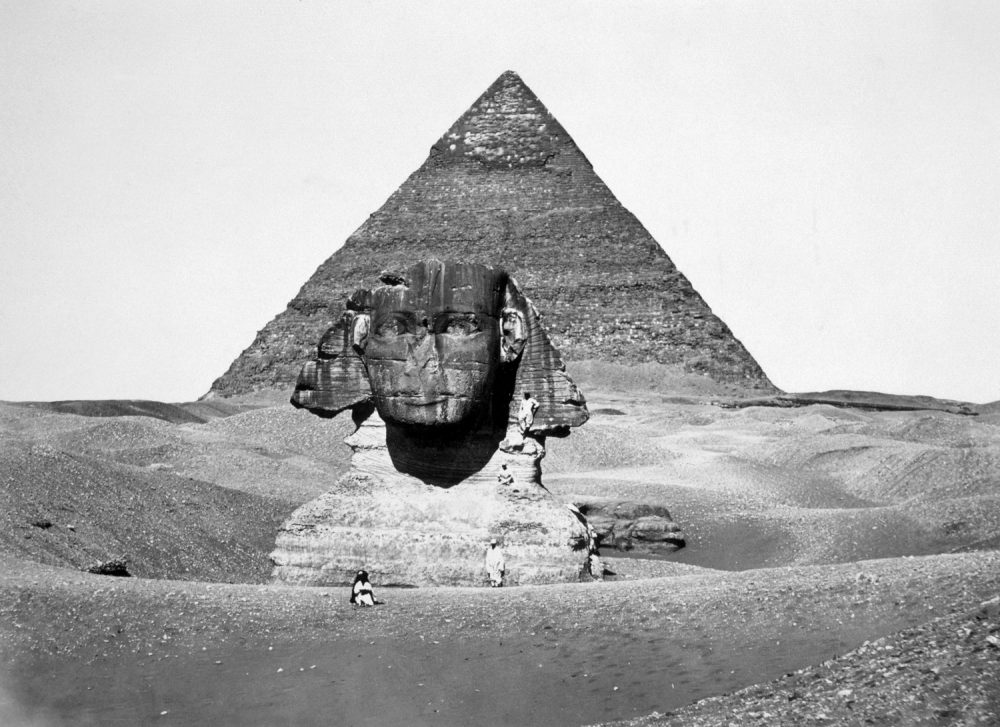 The Pyramid as a monument came relatively abruptly and all of a sudden to Egypt. Before Djoser's Pyramid, never did a ruler of the First or Second Dynasty attempt such a daring architectural project.
The Step Pyramid of Djoser—the oldest pyramid in Egypt—is regarded as the earliest colossal stone building and the earliest large-scale cut stone construction in Egypt.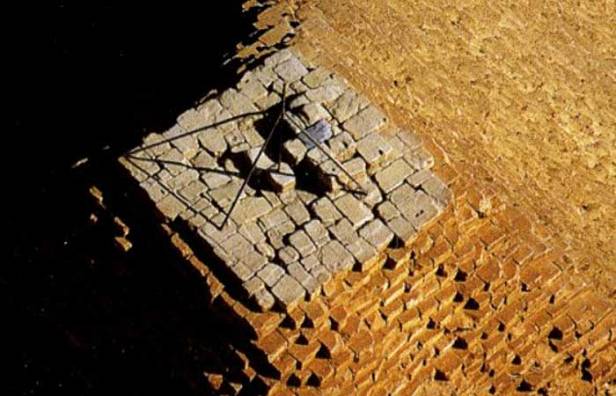 Located not far from the ancient city of Memphis, the six-stepped structure is thought to have been designed, planned, and built by Djoser's Royal Vizier and architect Imhotep.
Thought to have originally stood around 65 meters in height, the Step Pyramid of Saqqara has a base of 109 m × 121 m (358 ft × 397 ft) and was clad in polished white limestone-like many other later pyramids in Egypt.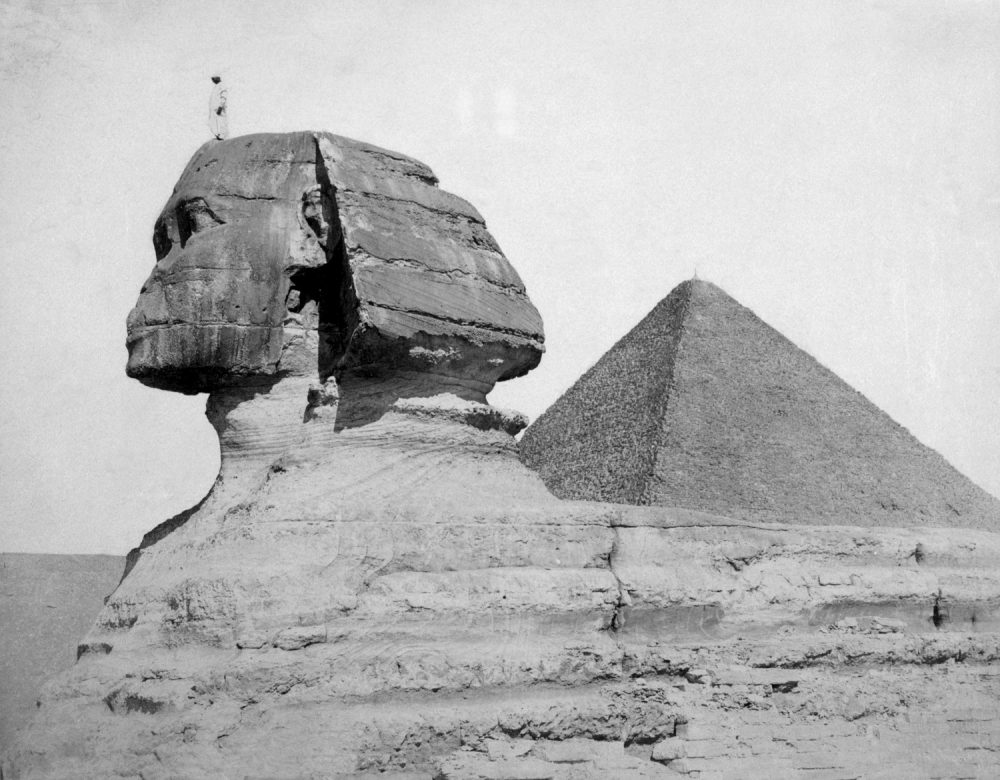 With a total volume of 330,400 cubic meters (11,667,966 cu ft), it was an unprecedented construction project in Egypt.
Before Djoser's Pyramid, never before had builders in Egypt attempted to build such an elaborate monument.
The Step Pyramid is regarded as the first structure in Egypt where builders used large, megalithic stones intricately cut and shaped.
The process of constructing the pyramid was much more labor-intensive than any other previous monument in Egypt.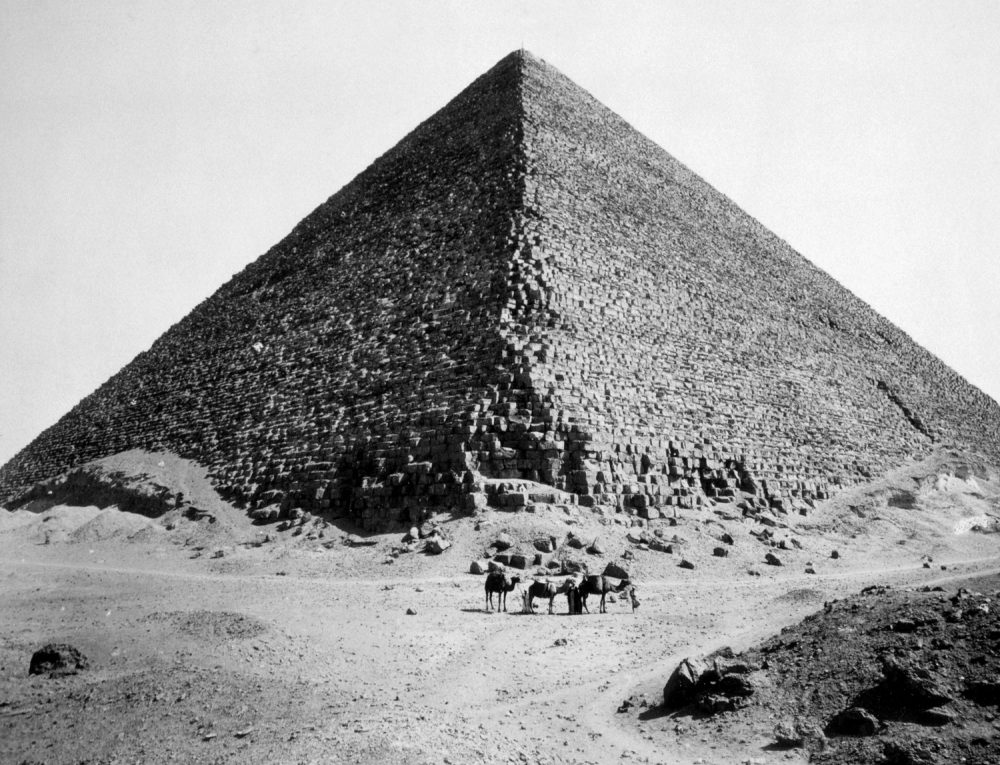 The successful completion of not only the pyramid but the entire pyramid complex at Saqqara would, therefore, suggest that the state and royal government had an unprecedented level of control over not only human but material resources as well.
The Step Pyramid of Djoser was not only unprecedented because of its unique shape, but it was striking because of its size.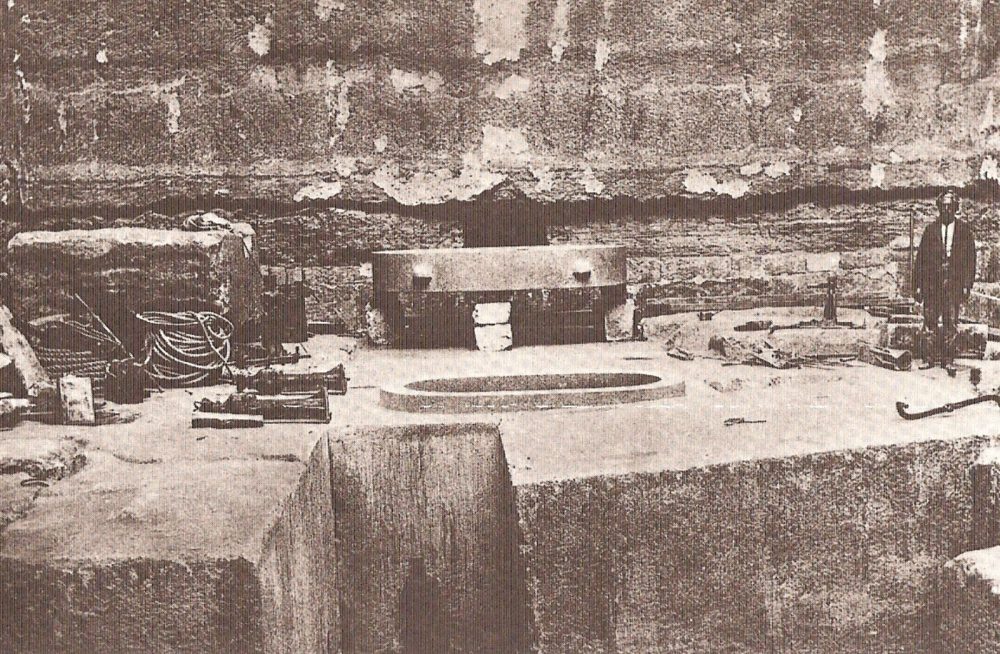 However, the pyramid itself is only part of a much larger complex: Djoser designed a massive superstructure composed of the Step pyramid and various temples and a massive limestone wall encompassing the buildings. The wall was made of light Tura limestone and stood 10.5 (34 ft.) high.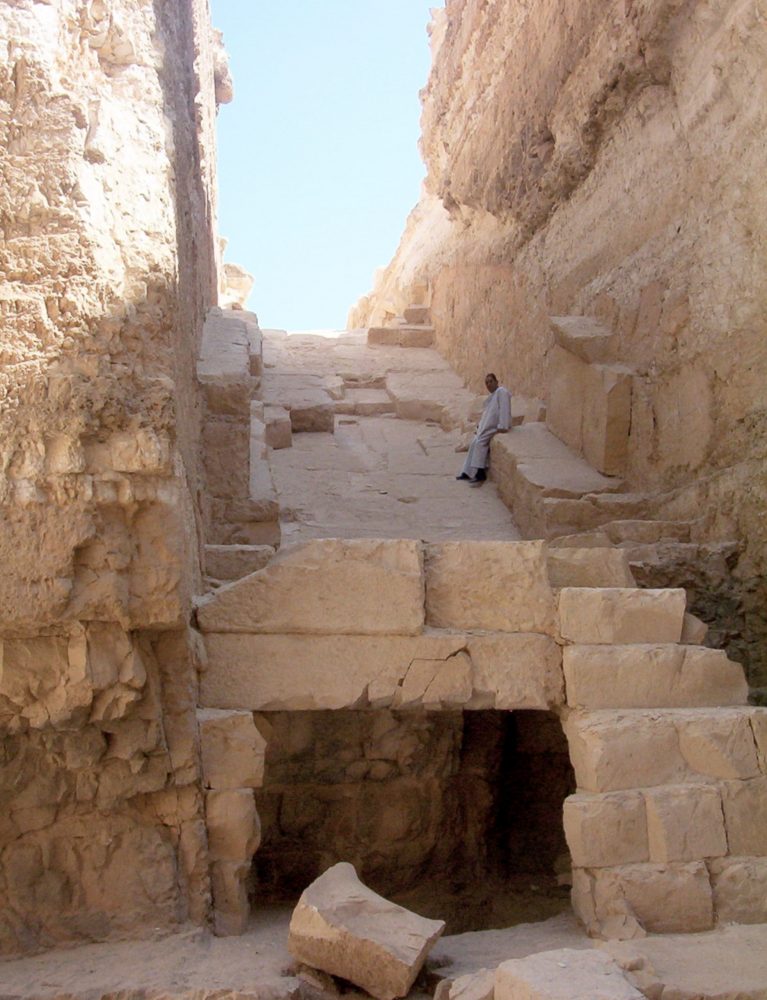 In total, experts estimate that Djoser's Pyramid Complex covers 15 ha (37 acres) and is about 2.5 times as large as the Old Kingdom town of Hierakonpolis.
The above-ground elements of Djoser's pyramid complex are bewildering, but what lies beneath the complex is far more.
Experts have estimated that beneath Egypt's oldest pyramid lies a subterranean world composed of 5,7 kilometers in length. The builders excavated and built hundreds of magazines, chambers, rooms, and tunnels, creating one of the most complex and ancient subterranean networks the world has ever seen.
The Step Pyramid, its temples, wall, and subterranean world are thought to have taken no more than two decades to complete, and Egyptologists say that Djoser probably lived long enough to see his massive project made of stone come to life.
Evidence of just how revolutionary Djoser's monument was can be seen in the rule of the next two Pharaohs that succeeded him.
Various Pharaohs reigned over Egypt after Djoser attempted replicating the monumental task of building a pyramid complex such as that of Djoser. However, all third dynasty rulers after Djoser failed in doing so.
It wasn't until the Fourth  Dynasty Rule of Pharaoh Sneferu that Egypt would see the birth of a second pyramid.
The second pyramid built in Egypt is believed to have been the Pyramid at Meidum.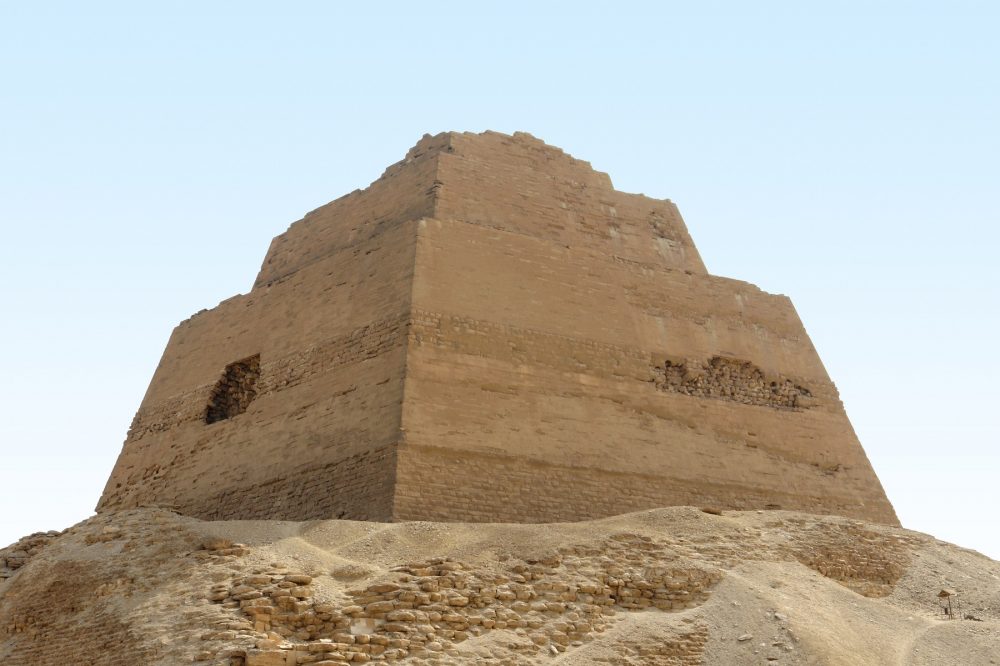 The Pyramid at Meidum was an experimental monument, and scholars argue that pyramid builders attempted to transform its initial step pyramid shape into a smooth-sided one.
Whether they succeeded remains a historical enigma. However, Egyptologists believe that the pyramid at Meidum collapsed in ancient times and probably during construction.
What we see today is the pyramid's crude interior core, which hints at the fact that the pyramid was envisioned as a Step Pyramid initially. The rubble that surrounds the pyramid today is most likely the only thing left from its earlier, original shape.
Sneferu became Egypt's most proliferate Pyramid builder, erecting three pyramids in total.
After the Pyramid at Meidum, Sneferu ordered his builders to construct another pyramid. However, instead of Meidum, the King chose Dahshur as the location for the monument.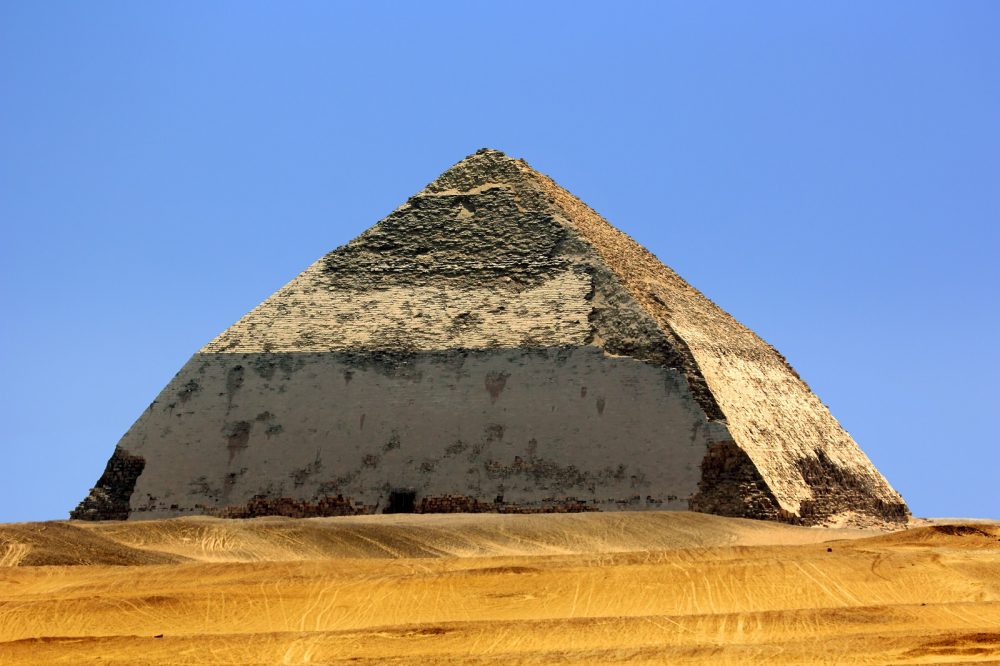 The Bent Pyramid is Sneferu's second pyramid. This is one of the most unique pyramids in all of Egypt because of its obvious bent shape and because it is one of the few pyramids that, despite its age, retains most of its casing stones.
The Bent Pyramid helped Egyptian architects understand the path they needed to transform a Step Pyramid into a smooth-sided one.
Although this was not achieved with the Bent Pyramid, the next Pyramid ordered by Sneferu—also at Dahshur—became Egypt's first smooth-sided pyramid and a monument that would once again redefine architecture in Egypt.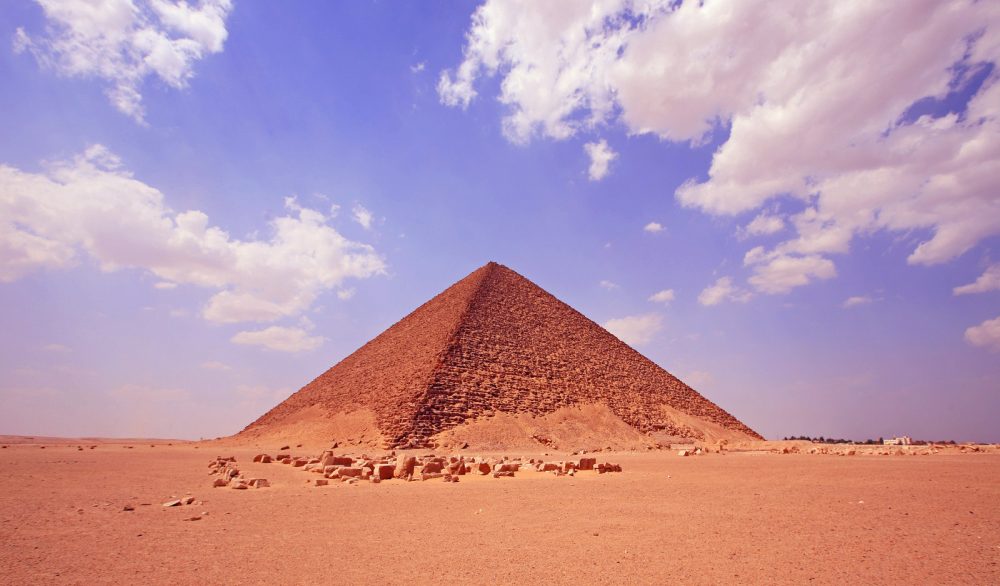 The Red Pyramid—also known as the Northern Pyramid—revolutionized ancient Egyptian architecture just as the Step Pyramid of Djoser did during the Third Dynasty.
The Red Pyramid became a revolutionary structure and one of the largest in Egypt. In fact, the pyramid, which is thought to have been built by Sneferu around 2590 BC, is Egypt's third-largest pyramid, with a total volume of 1,694,000 cubic meters (59,823,045 cu ft).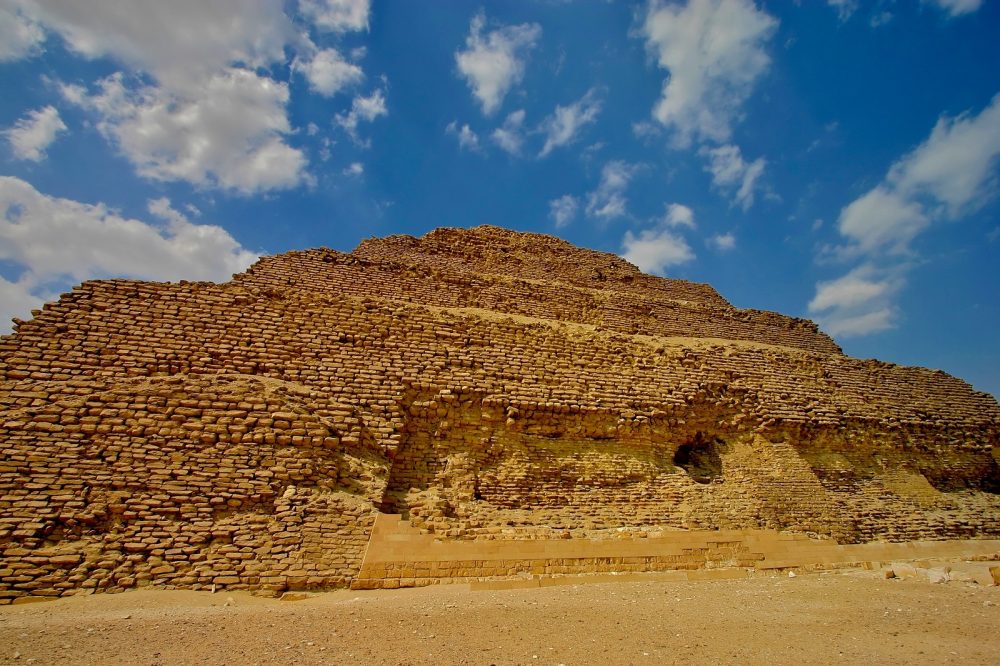 Construction of the Red Pyramid is believed to have started throughout the thirtieth year of Sneferu's reign (ca. 2590 BCE), but Egyptologists disagree on the length of time it took to construct.
The Red Pyramid laid down the requirements for the greatest, most perplexing Pyramid in Egypt to be built.
Sneferu's son Khufu succeeded his father in the Fourth Dynasty. Early in his reign, he gave an order to his royal vizier and architect Hemiunu to build a monument that would become the most impressive of all.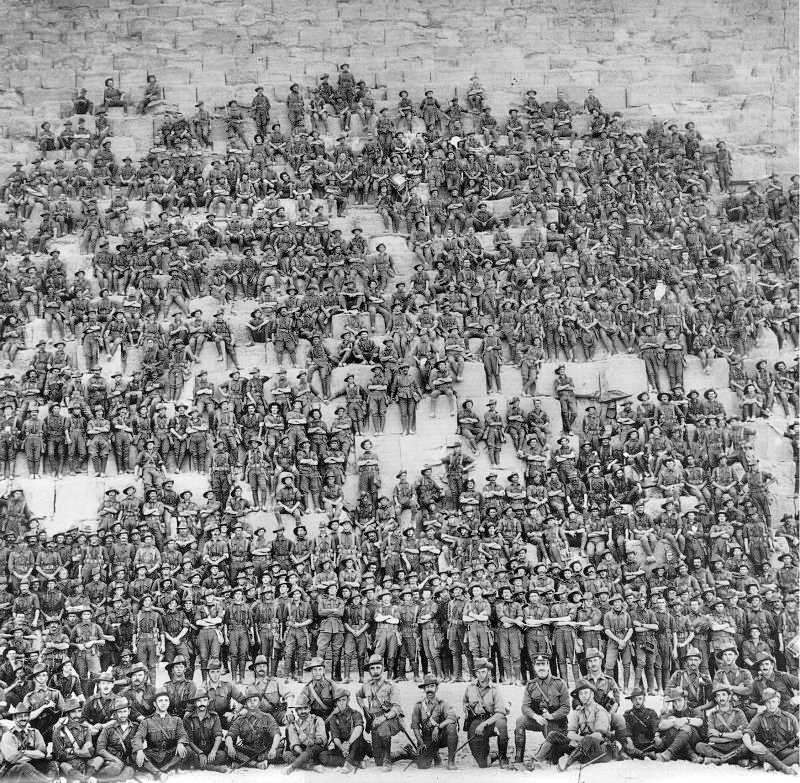 The Great Pyramid of Giza became the largest and tallest pyramid of Egypt. Egyptologists believe the pyramid was built some 4,500 years ago.
It measures 146.7 meters (481 ft) or 280 Egyptian Royal cubits high and has a total volume of 2,583,283 cubic meters (91,227,778 cu ft). Although it is the largest pyramid in Egypt, it isn't the largest in the world. That honor belongs to the Great Pyramid of Cholula in present-day Mexico, a monument built with an approximate total volume of 4.45 million cubic meters.
---
Join the discussion and participate in awesome giveaways in our mobile Telegram group. Join Curiosmos on Telegram Today. t.me/Curiosmos
Share Now