This is the biggest image ever of Andromeda at 1.5 billion pixels. You would need more than 600 HD television screens to display the whole image.
The image is beyond breathtaking. It's nearly inconceivable to the human mind. It is vast. It's mind-boggling beautiful yet confusing at the same time.
That's the sharpest image of the Andromeda Galaxy, the Milky Way's neighboring galaxy.
Andromeda, also known as M31, is a spiral galaxy that spans 220,000 light-years across. The stunning galaxy that will one day collide with our own is located 2.5 million light-years from Earth.

And while this may sound like a pretty huge number, it's still the closest galaxy to our Milky Way. But it's hard to understand such massive distances. As a whole, Andromeda is home to about a trillion stars, which according to our best knowledge, is at least twice the number of stars in the Milky Way.
It's cosmic beauty. Its love at first sight. The image captured with the NASA/ESA Hubble Space Telescope is the largest and sharpest image ever taken of Andromeda.
The image above is a cropped version of the full image and has 1.5 billion pixels. You would need more than 600 HD television screens to display the whole image.
What a Trillion Stars Look Like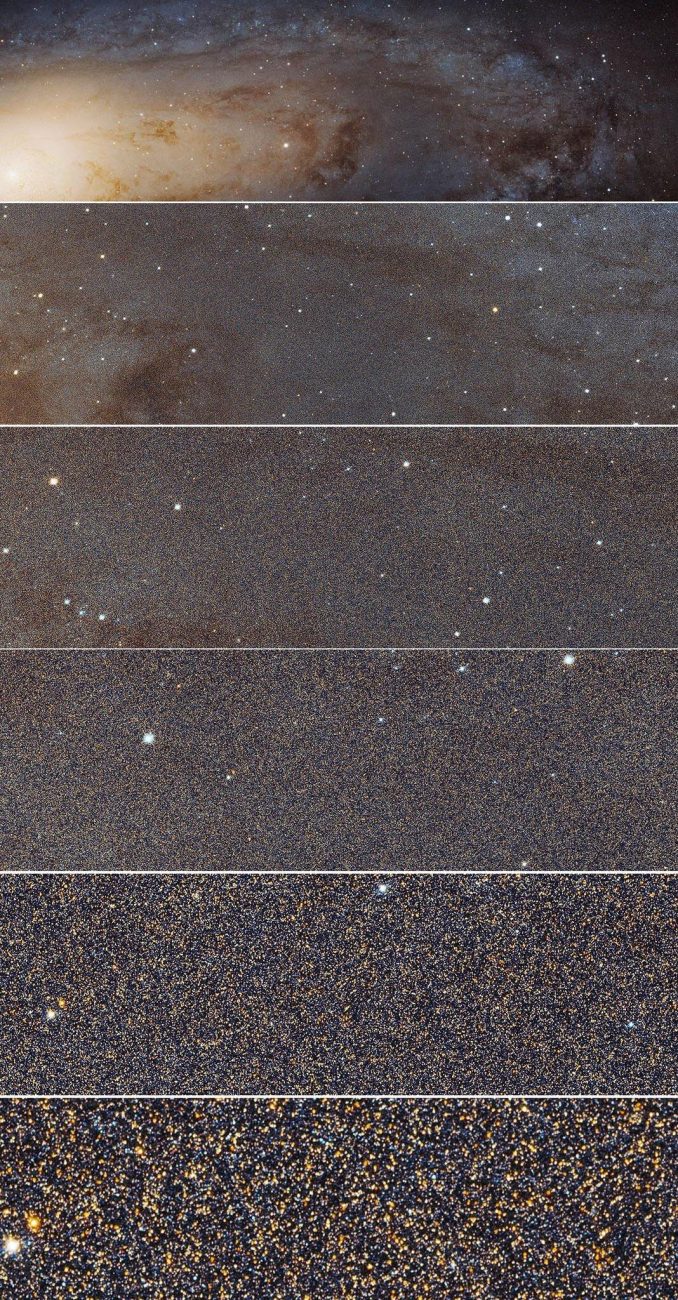 It is the biggest Hubble image ever released and shows over 100 million stars and thousands of star clusters embedded in a section of the galaxy's pancake-shaped disc stretching across over 40 000 light-years.
Imagine all of those distant alien stars and how many of those stars are home to planets, and even perhaps intelligent alien civilizations.
This image is too large to be easily displayed at full resolution and is best appreciated using the zoom tool.
The mind-bending panorama is the result of the Panchromatic Hubble Andromeda Treasury (PHAT) program.
The Images were obtained from viewing the galaxy in near-ultraviolet, visible, and near-infrared wavelengths, using the Advanced Camera for Surveys aboard Hubble.
---
Join the discussion and participate in awesome giveaways in our mobile Telegram group. Join Curiosmos on Telegram Today. t.me/Curiosmos
Share Now