The mysterious patch of darkness may look as if an alien civilization tore apart the very fabric of the universe.
A Glimpse into the Cosmic Abyss
Imagine gazing at the night sky, marveling at the countless stars, when suddenly, a dark void surrounded by a sea of stars appears in your telescope. This eerie patch of blackness is not a black hole but something even stranger: Barnard 68, potentially the loneliest, darkest, and coldest place in the cosmos.
Understanding Barnard 68: The Dark Absorption Nebula
Barnard 68, a dark absorption nebula or Bok globule, is located within our galaxy, approximately 400 light-years away in the southern constellation Ophiuchus. This mysterious void might seem like the result of some alien force tearing apart the fabric of the universe, but its dark and cold appearance can be explained by its unique composition.
---
The Composition of Barnard 68
Composed of densely packed dust and gas, Barnard 68 blocks out any light from objects behind it, rendering it completely opaque. Not a single star can be seen between the nebula and our Sun. As NASA explains:
"What used to be considered a hole in the sky is now known to astronomers as a dark molecular cloud. Here, a high concentration of dust and molecular gas absorb practically all the visible light emitted from background stars. The eerily dark surroundings help make the interiors of molecular clouds some of the coldest and most isolated places in the universe."
Infrared Observations of Barnard 68
Though it remains opaque at visible-light wavelengths, Barnard 68 becomes more transparent in the infrared spectrum. Observations using the Very Large Telescope at Cerro Paranal revealed at least 3,700 blocked background Milky Way stars, 1,000 of which are visible in infrared wavelengths. With a mass approximately twice that of our Sun and a diameter of half a light-year, Barnard 68's unique characteristics have piqued scientists' interest.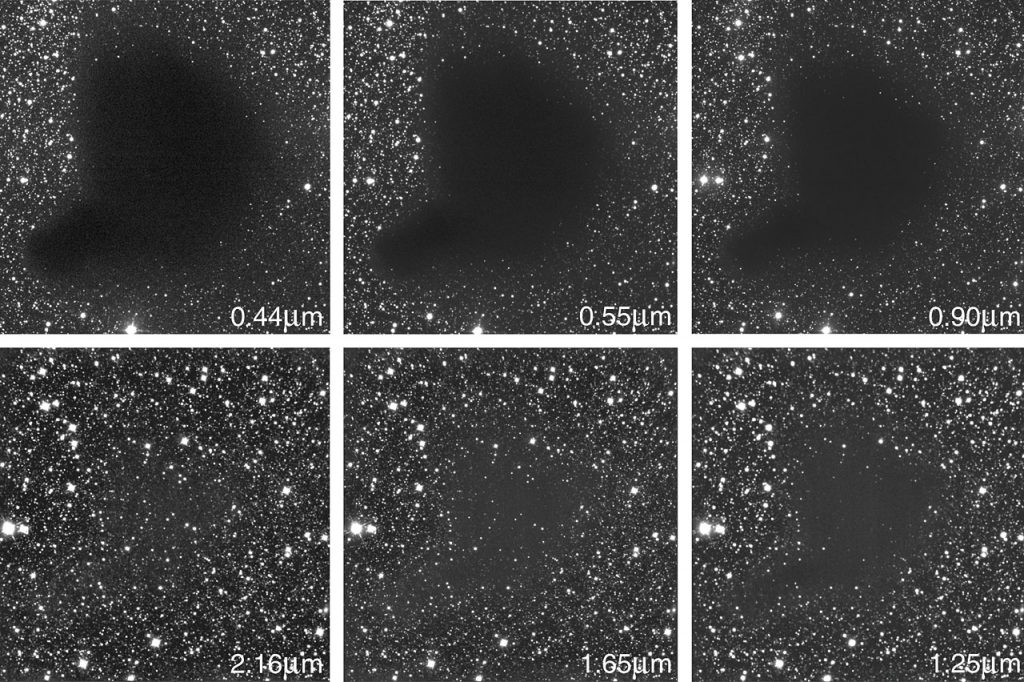 The Future of Barnard 68: Gravitational Collapse and Star Formation
Barnard 68's well-defined edges and other features suggest that this dark molecular cloud is on the brink of gravitational collapse. Scientists predict that within the next 200,000 years, Barnard 68 will condense into one or more low-mass solar-type stars. These isolated stars will be surrounded by diffuse, hot interstellar gas, adding to the rich tapestry of the cosmos.
In conclusion, Barnard 68 is a fascinating and enigmatic object that provides valuable insights into the formation of stars and the mysterious workings of the universe. As astronomers continue to study this dark void, we can only wonder what other cosmic secrets they might uncover.
---
PLEASE READ: Have something to add? Visit Curiosmos on Facebook. Join the discussion in our mobile Telegram group. Also, follow us on Google News. Interesting in history, mysteries, and more? Visit Ancient Library's Telegram group and become part of an exclusive group.
Share Now