The mysterious patch of darkness may look as if an alien civilization tore apart the very fabric of the universe.
Did someone tear a patch of the universe? Imagine observing the sky and seeing a countless number of stars. Then, suddenly, and surrounded by stars, a dark area where nothing is seen appears in your telescope.
This eerie patch of blackness surrounded by countless stars may appear as a strange black hole, but it is something even stranger.
Known as Barnard 68, this area in the universe is possibly the loneliest, darkest, and coldest place out there.
Located towards the southern constellation Ophiuchus, within our own galaxy and at a distance of around 400 light-years, the mysterious patch of darkness may look as if an alien civilization tore apart the fabric of the universe.
But it's not.
The reason why Barnard 68 seems so dark and cold is because of its composition.
Barnard 68 is made of dust and gas so tightly packed together that it blocks out anything behind it.
Not a single star can be seen between it and the Sun.
As explained by NASA:
What used to be considered a hole in the sky is now known to astronomers as a dark molecular cloud. Here, a high concentration of dust and molecular gas absorb practically all the visible light emitted from background stars. The eerily dark surroundings help make the interiors of molecular clouds some of the coldest and most isolated places in the universe. One of the most notable of these dark absorption nebulae is a cloud toward the constellation Ophiuchus known as Barnard 68, pictured above. That no stars are visible in the center indicates that Barnard 68 is relatively nearby, with measurements placing it about 500 light-years away and half a light-year across. It is not known exactly how molecular clouds like Barnard 68 form, but it is known that these clouds are themselves likely places for new stars to form.
It is noteworthy to mention that Barnard 68 only remains opaque at visible-light wavelengths.
Scientists who observed it using the Very Large Telescope at Cerro Paranal have discovered at least 3,700 blocked background Milky Way stars, 1,000 of which are visible at infrared wavelengths.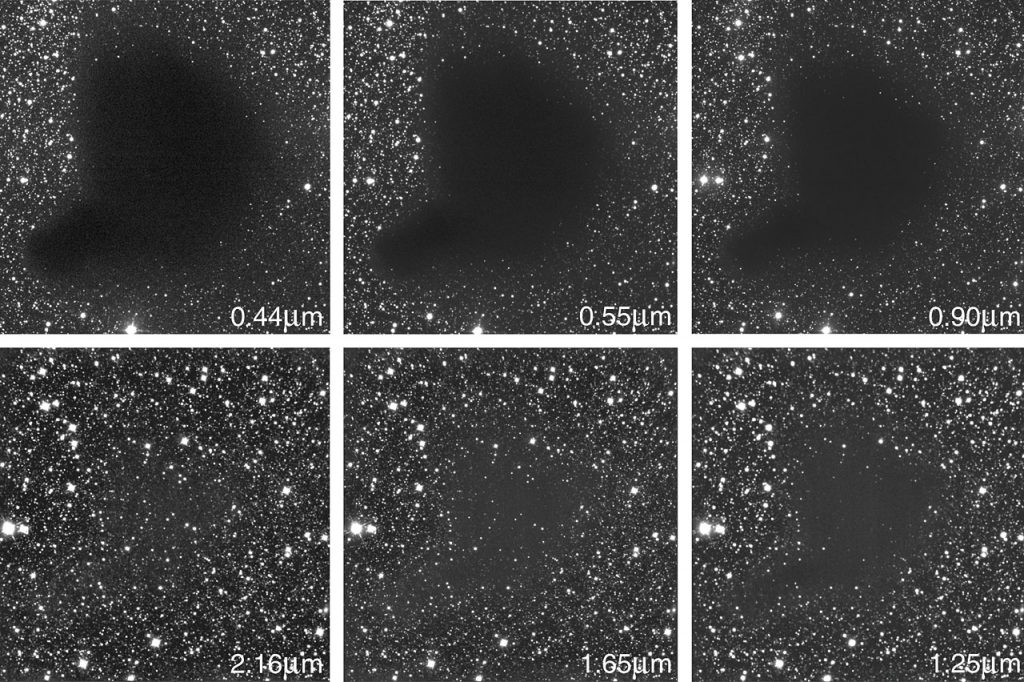 As noted by astronomers, Barnard 68's mass is approximately twice that of our Sun, measuring half a light-year across.
Thanks to Barnard 68's well-defined edges, and other features, scientists believe that this molecular cloud is on the verge of gravitational collapse.
According to scientists, within the next 200,000 years, Barnard 68 will condense into a low-mass solar-type star(s), formed in isolation and surrounded by diffuse, hot interstellar gas.
---
Join the discussion and participate in awesome giveaways in our mobile Telegram group. Join Curiosmos on Telegram Today. t.me/Curiosmos
Share Now