The Great Pyramid of Giza is believed to weigh around 6.5 million tons.
It is tough to get an idea of just how big the Great Pyramid of Giza is until you actually stand in front of the massive structure.
However, in this article, we've compiled ten fascinating images that show you a totally different perspective of the Great Pyramid of Giza.
Through these images, you can get an idea of just how freakishly large this massive ancient monument really is.
No, really. It is huge.
The people who built the Great Pyramid of Giza used a LOT of stone. In fact, experts calculate that the ancient Egyptians used around  2.3 million stones, weighing on average 3 tons, to build the Great Pyramid.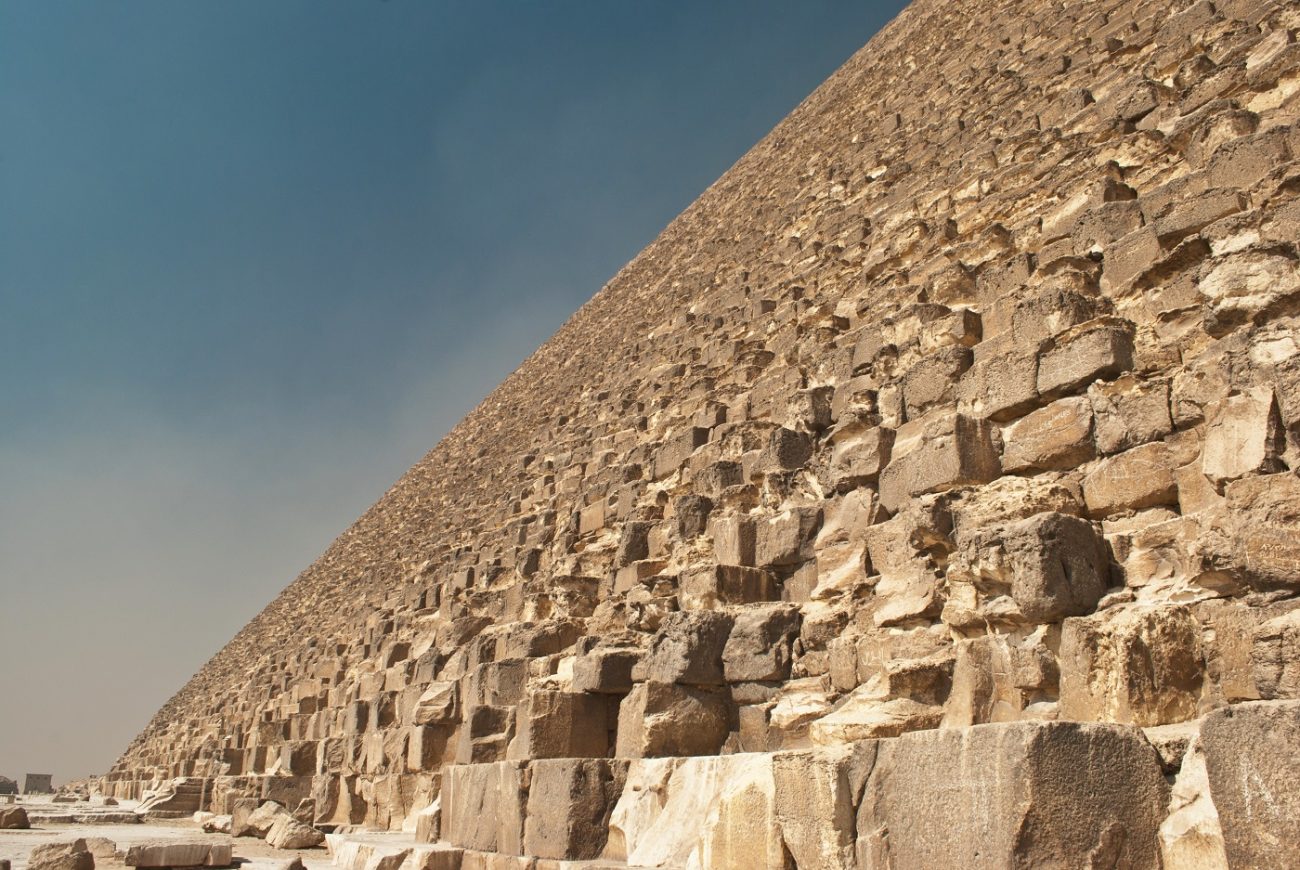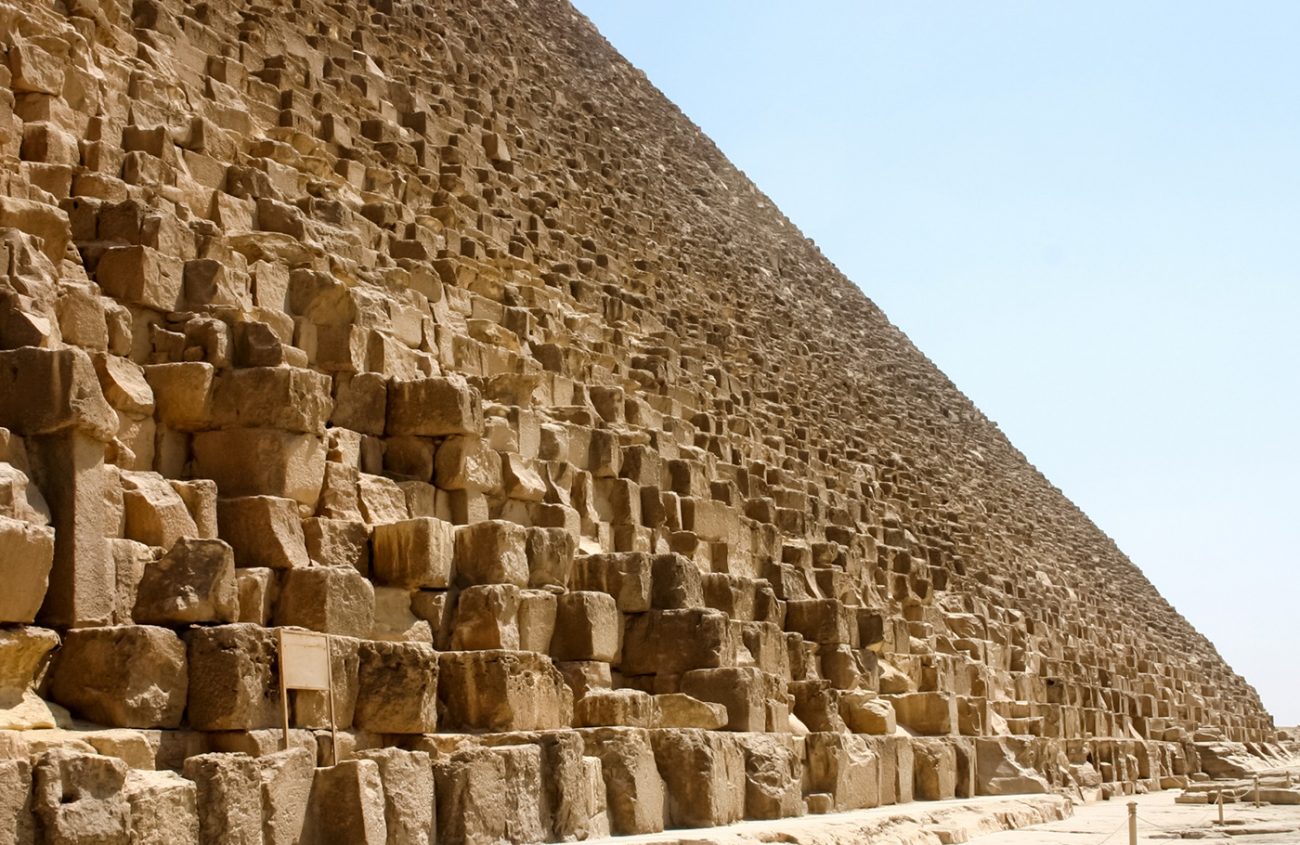 A unique pyramid
But in addition to using so much stone that you'd be able to build a stone wan a few inches high around the entire planet, the builders made sure to erect one of the most accurately built structures on the planet.
Experts believe that the Great Pyramid was the most accurately aligned structure on the planet's surface, facing true north with only 3/60th of a degree of error.
This is truly a mind-boggling detail.
Furthermore, it has been determined that once the Great Pyramid of Giza was completed, it was located at the exact center of the landmass on Earth.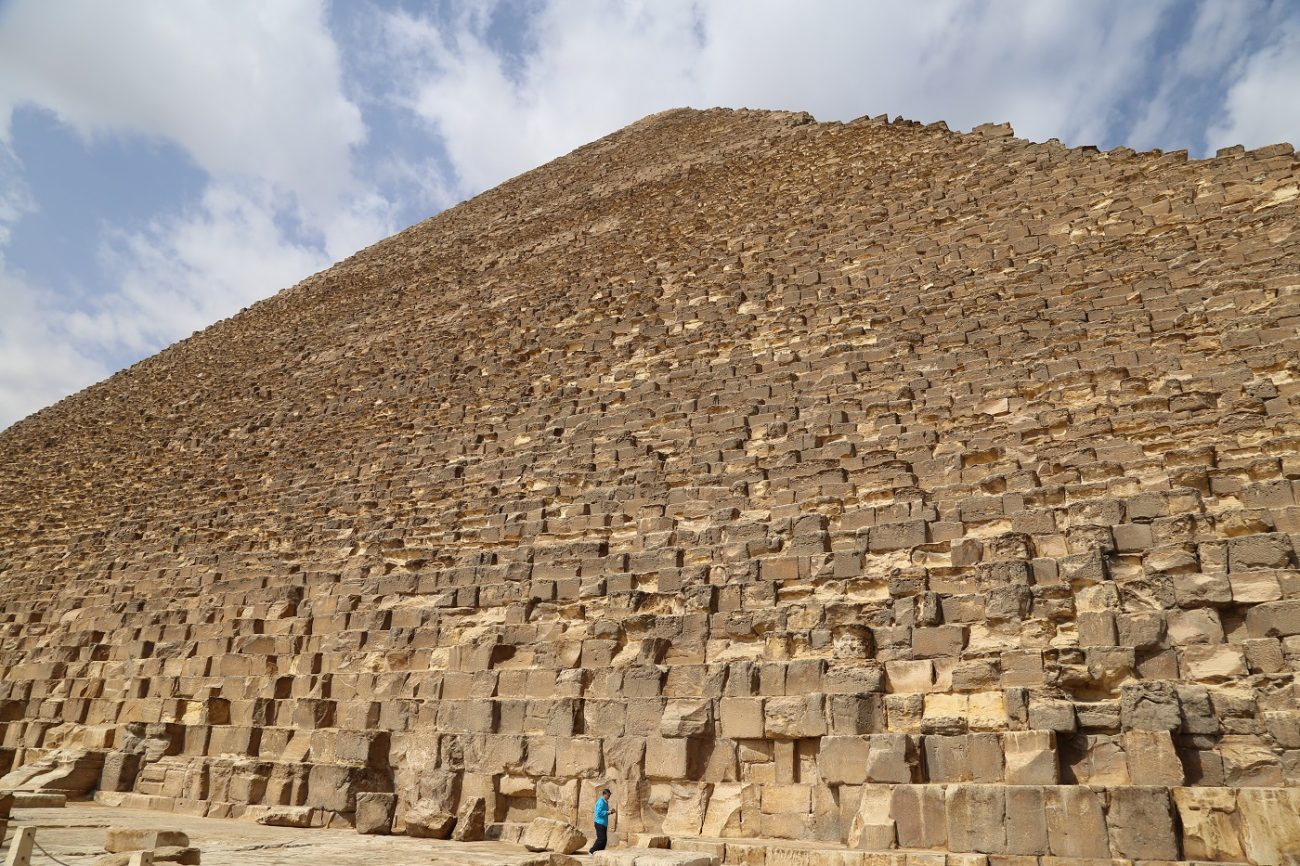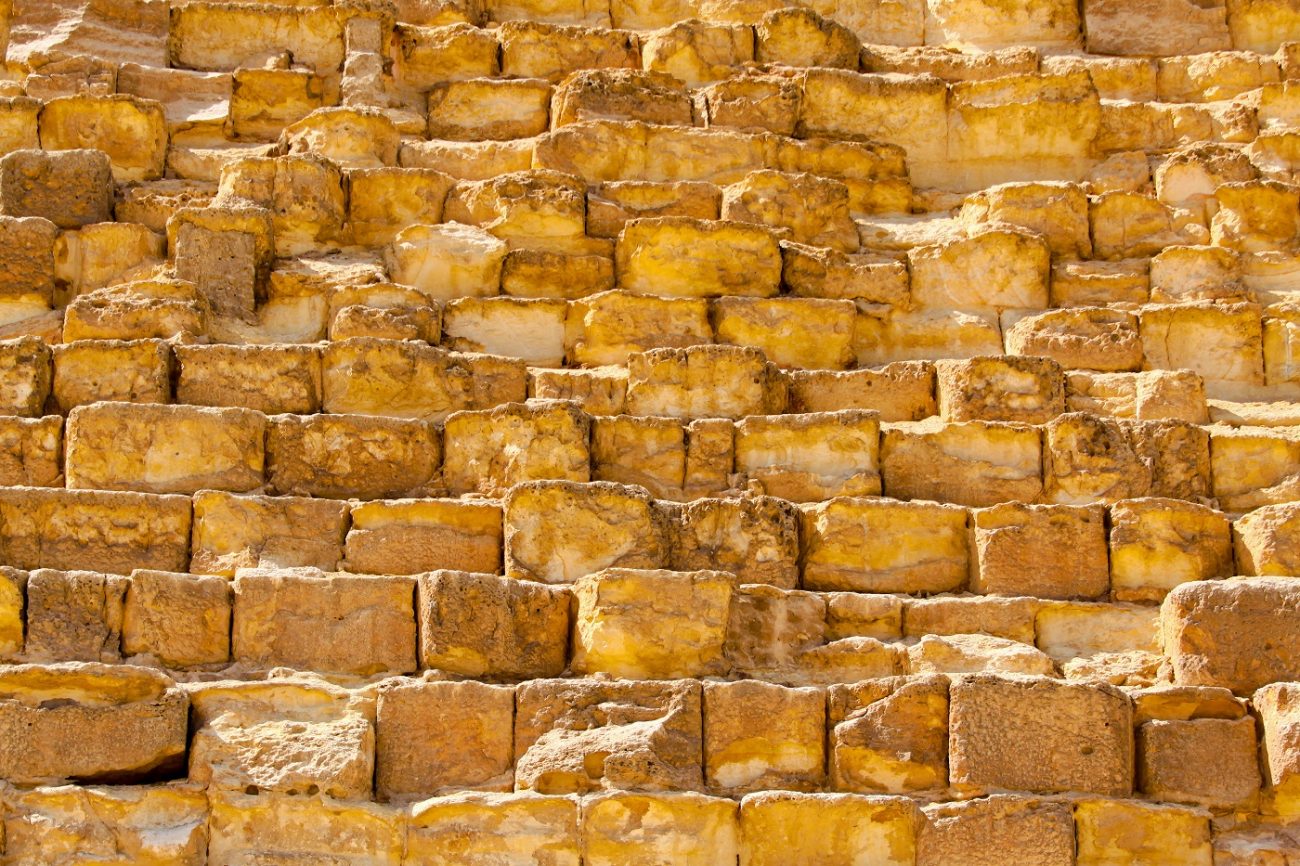 According to reports, the east/west parallel that crosses the most land and the north/south meridian that crosses the most land intersect in two places on the planet's surface: One is in the ocean, and one at the location where the Great Pyramid stands today.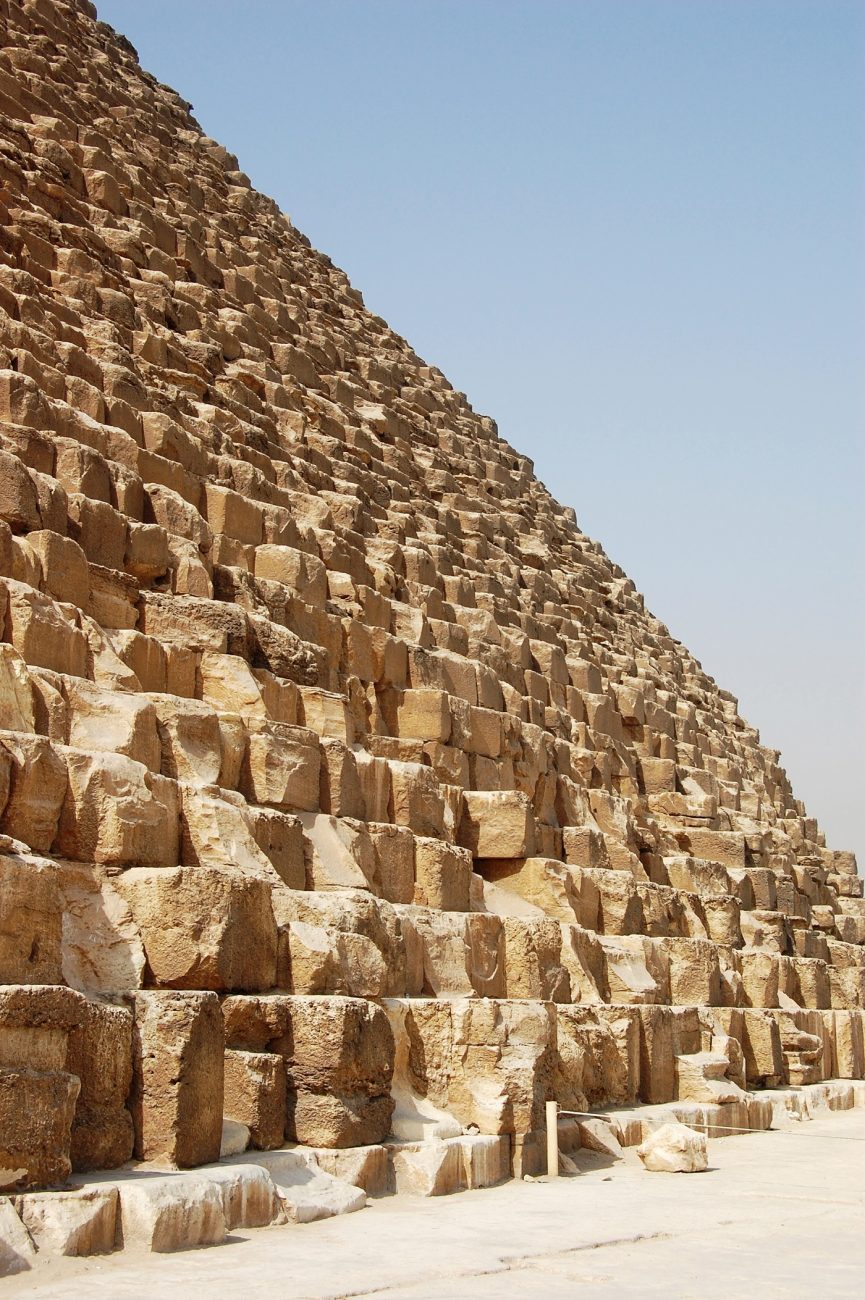 The construction of the pyramid is estimated to have started around 2580 BCE and was finished in around 2560 BCE.
During the construction, the pyramid builders used around 144,000 casing stones that were polished and flat to an accuracy of 1/100th of an inch, about 100 inches thick and weighing approximately 15 tons each.
For more than 3,800 years, the Pyramid remained the tallest structure ever built by man. The original height of the Great Pyramid of Giza is thought to have been 481 feet or 146.5 meters.
To reach the summit of the Great Pyramid, you need to climb 203 steps.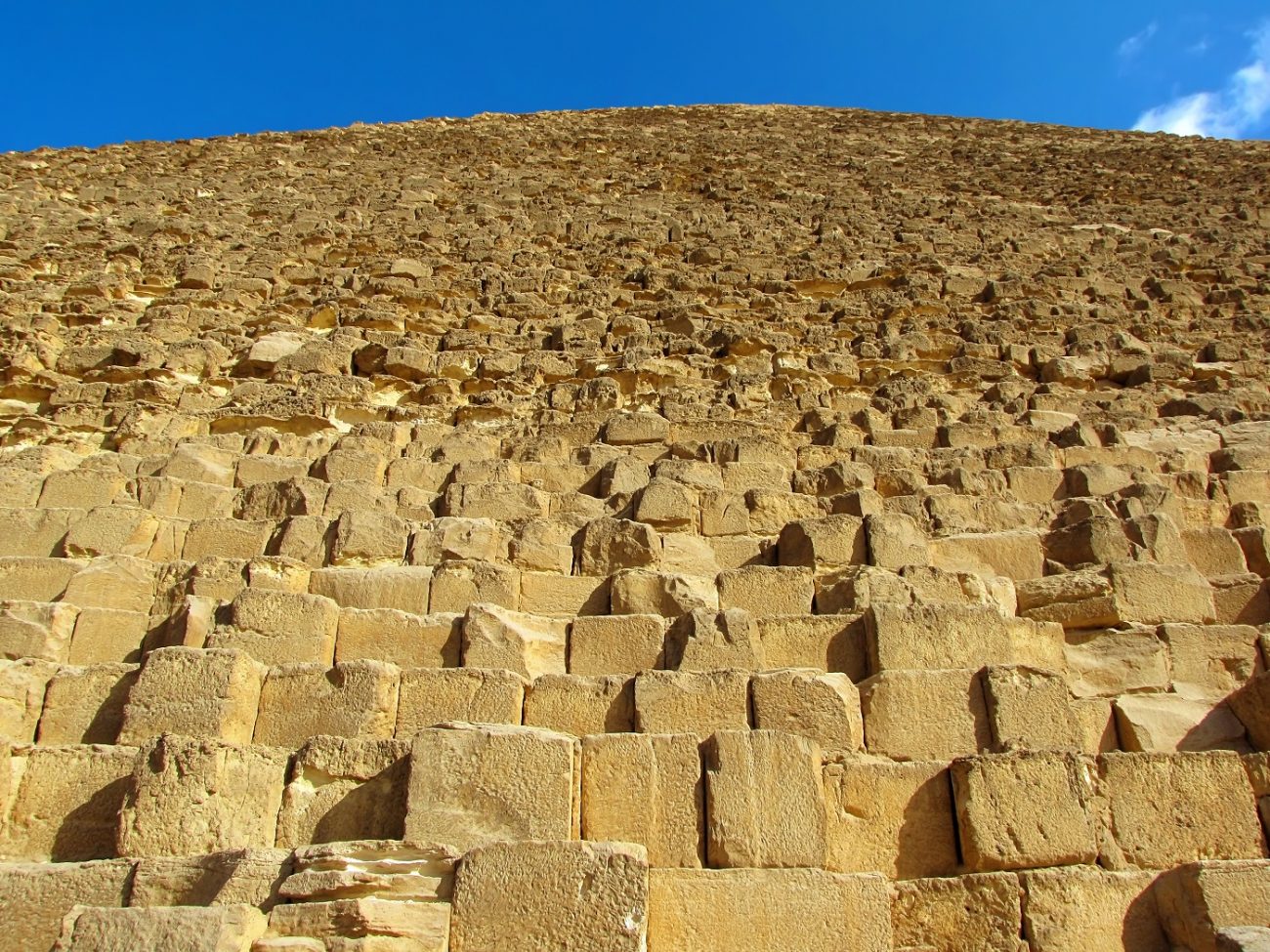 As mentioned in previous articles, the great pyramid of Giza is unique for several reasons. It happens to be the only eight-sided pyramid in the world.
The four faces of the Great Pyramid are slightly concave, making it the only pyramid built this way.
But this structure is fascinating for more reasons than you've ever imagined. The Great Pyramid also happens to be the only pyramid in Egypt built with descending and ascending inner passages.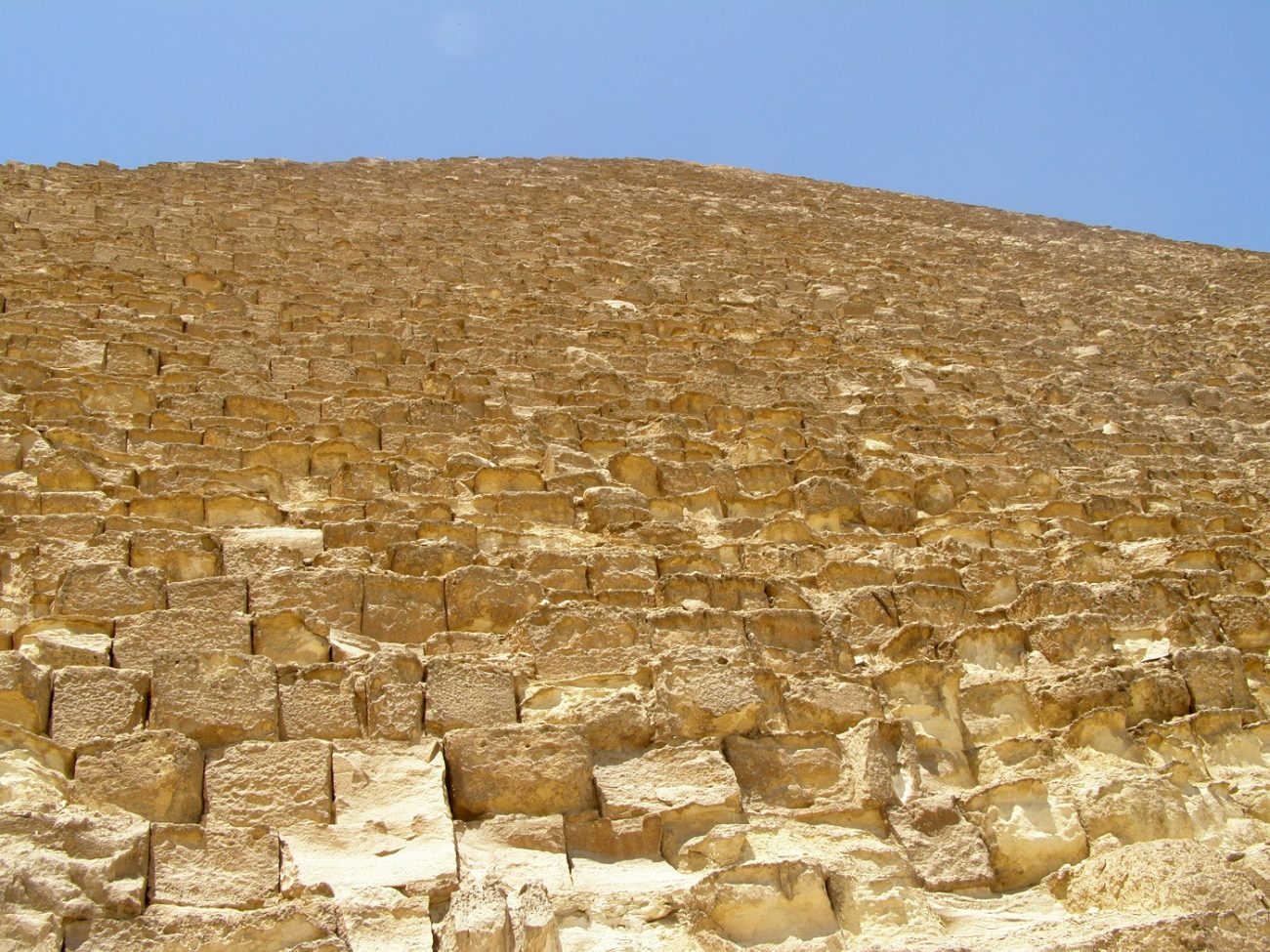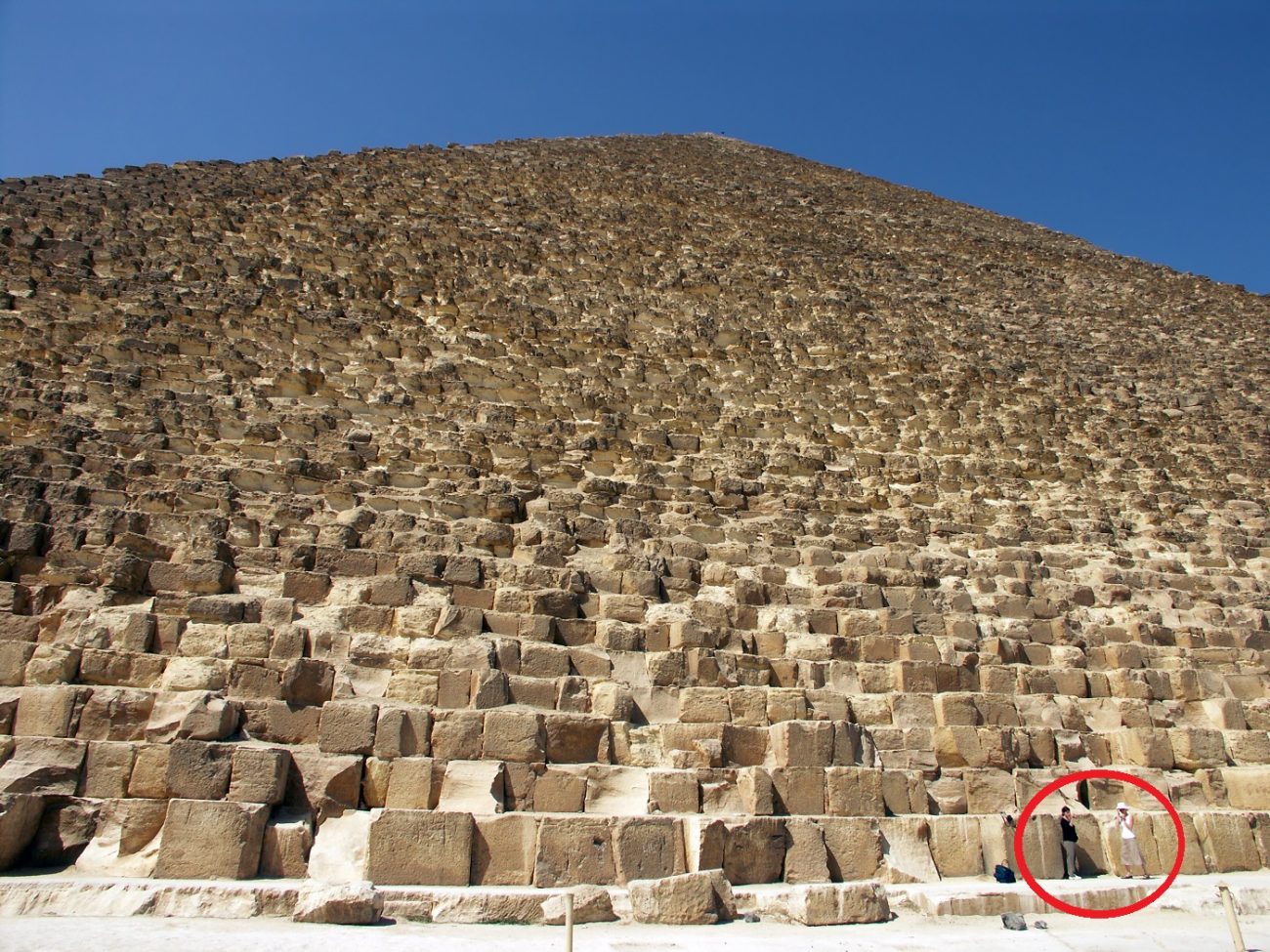 ---
Join the discussion and participate in awesome giveaways in our mobile Telegram group. Join Curiosmos on Telegram Today. t.me/Curiosmos
Share Now